Image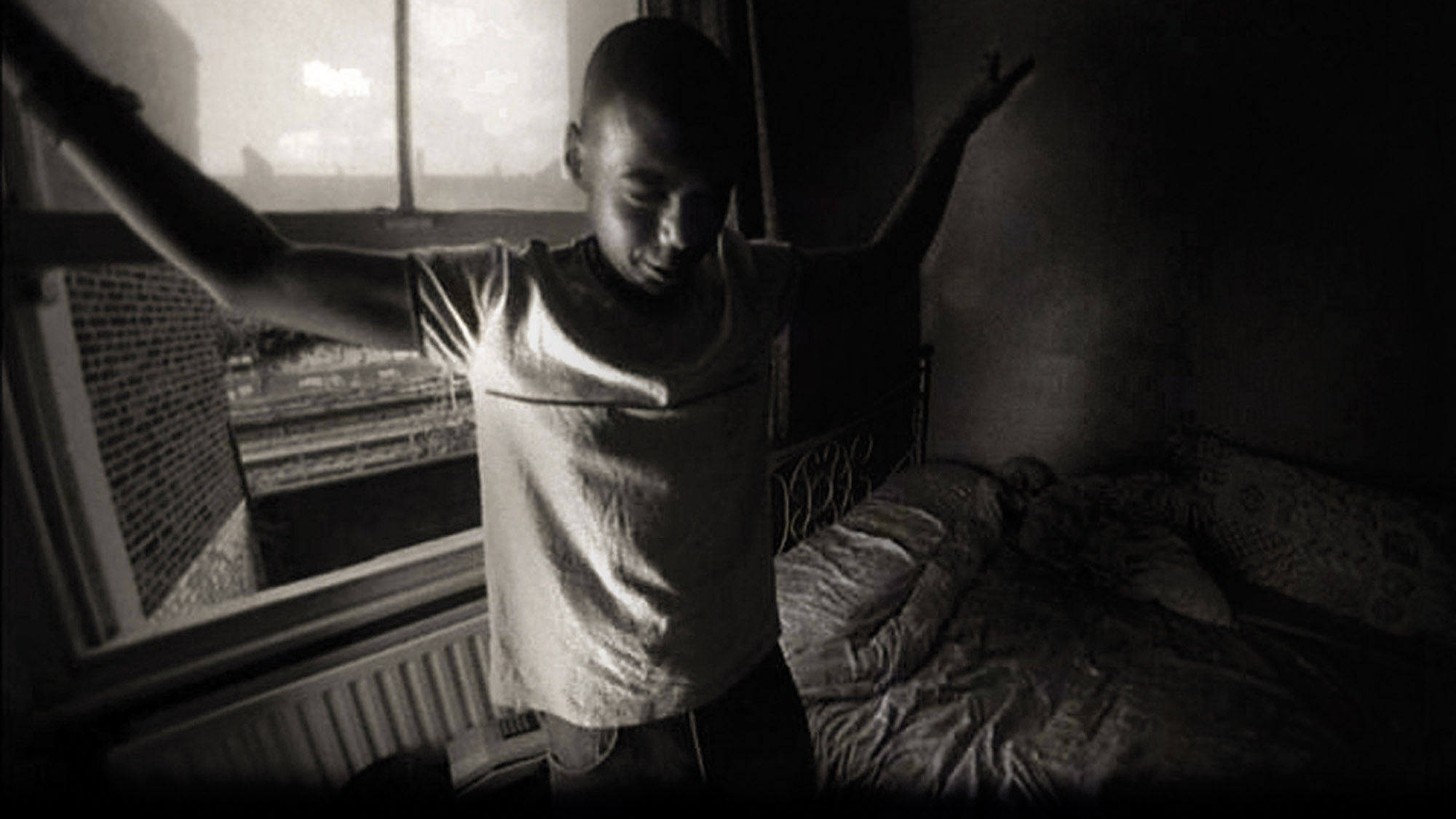 DANCE MOViES 7
Thursday, March 15, 2007 at 8PM
West Hall
DANCE MOViES: An ongoing EMPAC series showing the latest, daring work made by contemporary dancers creating short films and experimental videos. A selection of international films that start from that common denominator: when you dance like no one's watching. Come witness people dancing on their own terms, at home in their bedrooms, living-rooms and kitchens, or out on the town in a bar, a ballroom, or a train station. Human Radio, 2002, 9' (U.K.) A Very Dangerous Pastime, 2000, 15' (Canada) Váró (Waiting), 2005, 8' (Hungary) Valse Wals (False Waltz), 2002, 62' (Netherlands) (showing 28 minute excerpt)
Human Radio
2002, 9' (U.K.) Director: Miranda Pennell Camera: Mary Farbrother Editor: Miranda Pennell Music: Andy Cowton Sound: Graeme Miller Production: David Obadiah Funded by: Arts Council England Capture People dance in private moments of personal abandon across London in the summer of 2001. The film is the result of the director's work with the first ten respondents to a local newspaper advertisement that she placed seeking 'living-room dancers' - people who love to dance behind closed doors. Miranda Pennell is a London-based film maker whose work reflects on aspects of performance that can be found in the everyday world. Her films have explored a diverse range of subjects that include soldiers and a marching band, teenage ice-skaters, fight directors, amateur dancers and rock-drummers.
A Very Dangerous Pastime
2000, 15' (Canada) Director: Laura Taler Producer: Canada Dance Festival, in association with Grimm Pictures Inc., Allison Lewis, and Laura Taler Editor: Vesna Svilanovic Sound: Phillip Strong Watching contemporary dance is not for the faint of heart. This film gives viewers the inside scoop on how to navigate that dangerous terrain, combining dance film, vintage footage and interviews from Canadian actors, athletes, and musicians.
Váró (Waiting)
2005, 8' (Hungary) Director and writer: Kasza Gábor Choreography: Hód Adrienn Performers: Garai Júlia, Bakó Tamás, Molnár Zoilly, Lex Alexandra, Francia Gyula, Murányi Zsófia, Molnár Csaba, Dányi Viktória, Németh Kálmán, Horváth Andrea Music: Kovács Ferenc Camera: Lovasi Zoltán Editor: Somossy Olivér Sound: Kovács ádám Costume: Németh Anikó - MANIER Supporters: Hungarian Railways, New Performing Arts Foundation, OFF Foundation A waiting room at a train station hums with the restlessness of strangers. What would happen if they could jump into the fantasy of dancing with that stranger sitting next to them? Two street musicians start to play and answer that very question.
Valse Wals (False Waltz)
2002, 62' (Netherlands) (showing 28 minute excerpt) Director: Mark de Cloe Performers: Ria Marks and Titus Tiel Groenestege What starts as a boozy courtship in a seaside bar becomes something more complicated. Adapted from the stage production, this film presents two veterans of wordless Theater, Ria Marks and Titus Tiel Groenestege, in a duet by turns absurd, outrageous and poignant. The Orkater music/theater collective has been creating stage and film work since 1983.
Dates + Tickets