Image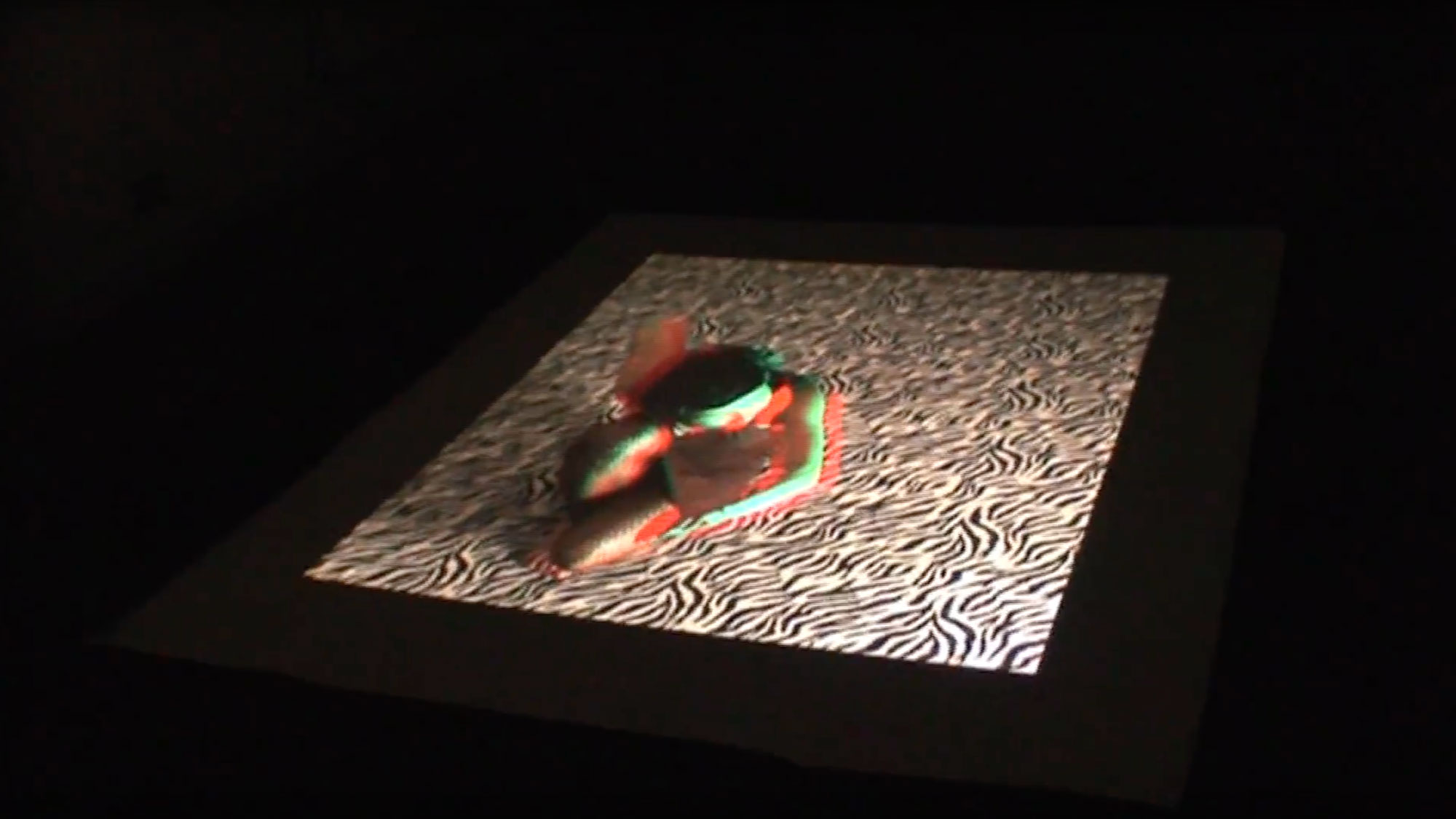 In the Flesh
Billy Cowie
April 15—18, 2008
Rensselaer Campus
"The most uncanny thing I have ever seen…" — Deborah Levy, Novelist

"A woman comes slowly towards you from the floor. Her meditative and soft energy involves you into her world and brings you to another dimension of the space. It's as if you could touch her – a magical experience." — Suzy Blok, Artistic Director — I Like to Watch Too (Amsterdam 2007)
The audience enters a darkened space wearing blue/red anaglyph 3D glasses. On reaching their designated spot they are surprised to see a dancer on the ground in front of them. Although she is in fact a projection (a Spectrefilm), she appears to be actually in the space, solid and real; she is there, in effect, 'in the flesh'.
Billy Cowie is a Scottish composer, choreographer and filmmaker. His myriad interests have him writing text for dance, new musical forms especially in relation to dance, composition for voice; exploring an expressionist dance Theater language, interdisciplinarity, convergence arts and hybrid performance languages, humour, stand-up dance and performance skills; creating dance for camera works; and researching dance and learning difficulties. Cowie's first novel 'Passenger' comes out in 2008.
Dates + Tickets
Dance/Theater
Installation
In the Flesh
Billy Cowie
------------ thru ------------
Installation Times
Tuesday, April 15, 2008, 4–10PM
Wednesday, April 16, 2008, 12–5PM
Thursday, April 17, 2008, 12–8PM
Friday, April 18, 2008, 12–8PM
Saturday, April 19, 2007, 12–8PM
Season
Production Credits
Premiered at Paradiso, Julidans Festival July 2007 Amsterdam.
Direction/choreography/music/text–Billy Cowie
Art direction–Silke Mansholt
Performer–Sara Popowa