Image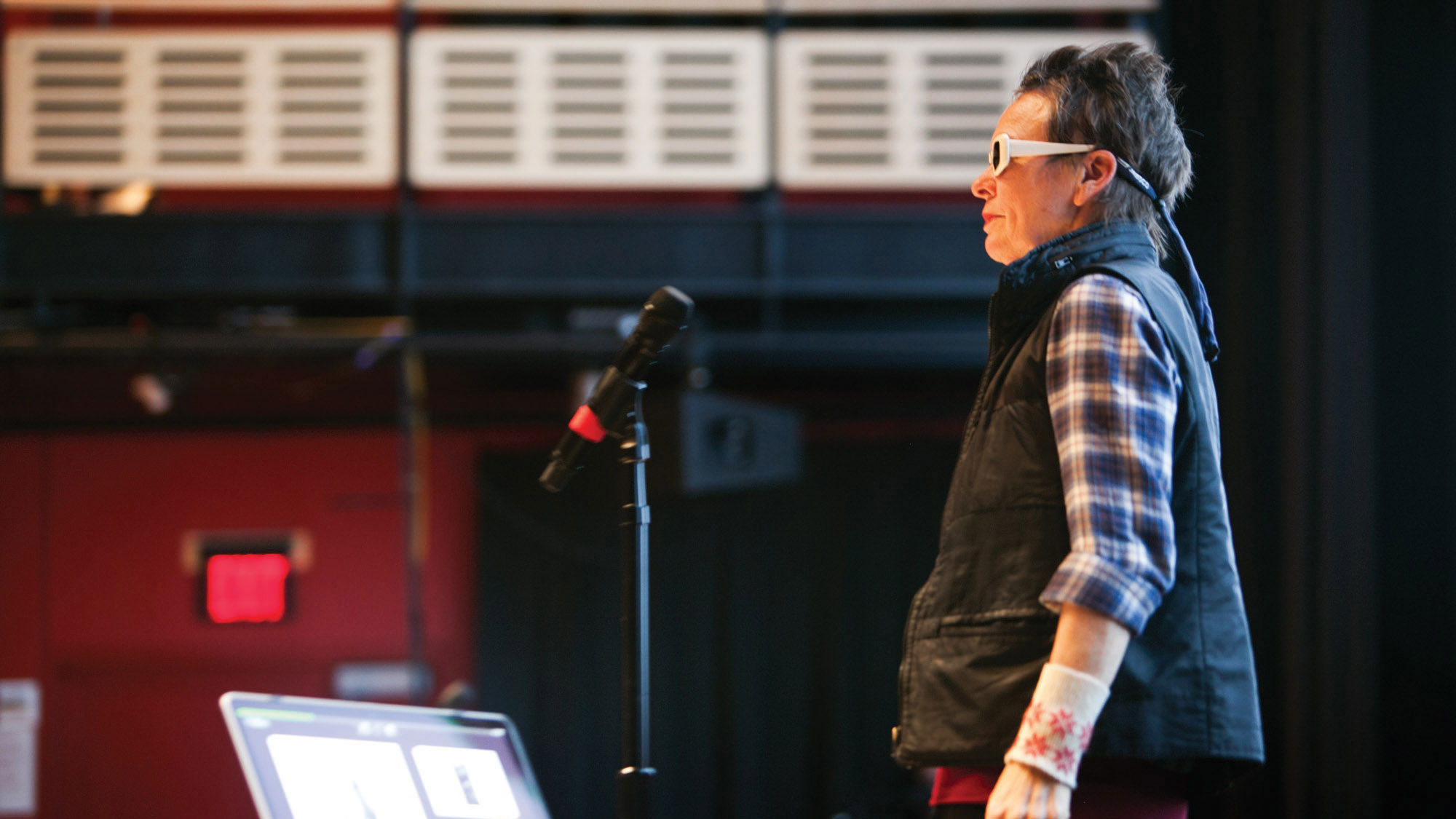 Designing + Customizing Instruments for Performance and Recording
Laurie Anderson
Thursday, February 14, 2013 at 7PM
Theater
Laurie Anderson discussed the ever-evolving development of new instruments and interfaces for her productions and performances, and her "new rig," which finally allows her to travel with her custom configuration of instruments in a suitcase. She was joined by her software and hardware collaborators: Konrad Kaczmarek, Liubo Borissov, and Shane Koss. She also discussed her new work with the Kronos Quartet, Landfall, one of the projects she was working on in residence at EMPAC.
Throughout her genre-crossing career, Anderson has invented several technological devices for use in her recordings and performance art shows, including voice filters, a tape-bow violin, and a talking stick. In 2002, she was appointed NASA's first artist-in-residence, and she was also part of the team that created the opening ceremony for the 2004 Olympic Games in Athens. She has published six books, produced numerous videos, films, radio pieces, and original scores for dance and film. In 2007, she received the prestigious Dorothy and Lillian Gish Prize for her outstanding contribution to the arts. 
Laurie Anderson, EMPAC's inaugural distinguished artist-in-residence, presented a series of events focusing on topics unique to her practice as an artist. 
Dates + Tickets
Designing + Customizing Instruments for Performance and Recording
Laurie Anderson
Discipline
Tools and Technology
Contemporary Performance
Season