Image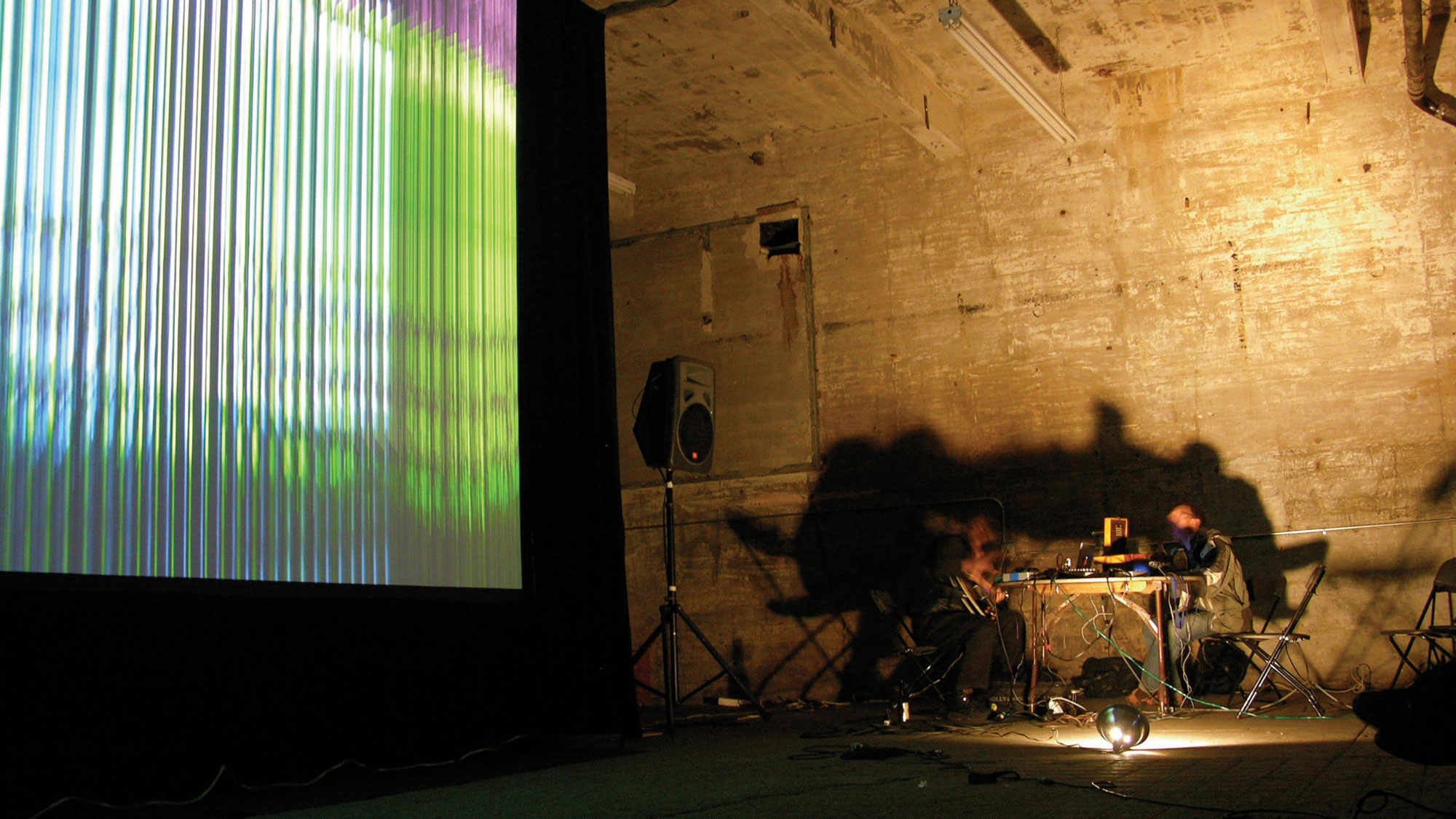 Custom Control
A TOOLS — Analogs and Intersections Initiative
Friday, October 26, 2007 at 8PM
Heffner Alumni House
"...Experimental music is rarely this visceral and engaging" - Los Angeles Times - 3/14/03
EMPAC in conjunction with the Arts Department at Rensselaer and the the iEAR Presents! series present Custom Control, an evening of three performances where artists have built their own personal audio and video performance tools.
The artist duos hail from San Francisco, Mexico City, and New York and include Sue Costabile + Laetitia Sonami, Luke Dubois + Manrico Montero, and Benton Bainbridge + Bobby Previte. In the 1970's, in tandem with pioneering organizations like the Experimental Television Center in New York, artists began developing electronics for their live and installation-based video art. In this tradition, the artists in Custom Controlall have personally crafted some aspect of their hardware or software for their performance tools.
The first performance, I.C.You, is a live film by Sue Costabile and Laetitia Sonami, Based on a script by poet Tom Sleigh, I.C.You follows the road-based travels of a truck driver delivering ice for the Universe Company. His job is to keep America cold. Sonami and Costabile open windows into his existence through a suitcase-sized foley stage, photographs, drawings, videos, shadow theater, and miniature lighting rigs.
By way of a specifically programmed Max/Jitter patch, guitarist Manrico Montero AKA Karras and video artist R. Luke Dubois create an improvised collaboration of sound and video entitled Night Breeze. Montero's washes of layered guitar interact with DuBois' live-camera-based imagery to create experience that translates the rich sonic language of Montero's playing into a cinematic event.
The meeting of two mad scientists, composer Bobby Previte and video artist Benton-C Bainbridge, inspired the performance Dialed In. Dialed In is a true dialog between sight and sound — a live audiovisual performance and a collection of music movies. Previte's music is an ambitious live solo electronic drum work — 14 movements will be performed in real time, with no loops, no laptops, and no overdubbing. Bainbridge responds by freely grabbing from personal archives of video obscura, altering them beyond recognition, then recomposing them in a real-time process much like Previte's kit-triggered music. Each using obsolete and forgotten technology scavenged from the tech dump, Bainbridge warps video into strange shapes while Previte elevates raw sound into listenable music.
Please note Custom Control is just one event in an initiative by the Electronic Arts Department titled TOOLS – Analogs and Intersections. This 2007 - 2008 series of events will include workshops, lectures, an exhibition and publications, focusing on artists who develop their own electronic and /or digital tools for video and audio in performance.
Dates + Tickets
Film/Video
Music/Sound
Performance
Custom Control
A TOOLS — Analogs and Intersections Initiative