Image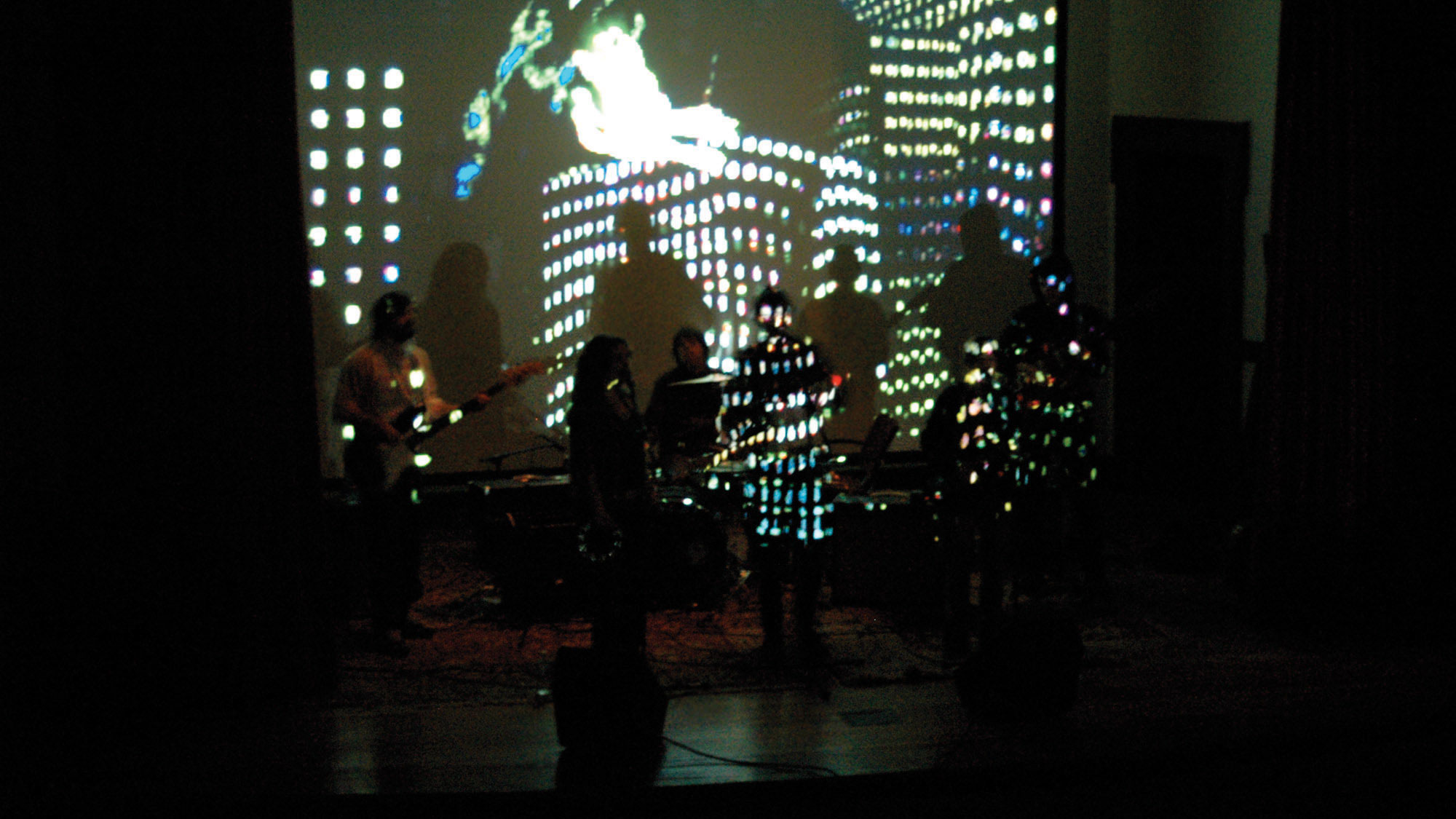 So Percussion / Dirty Projectors
Friday, January 19, 2007 at 8PM
Academy Hall
Two different approaches to contemporary music collide. Featuring SO PERCUSSION, a young percussion ensemble from Brooklyn fresh from tour with Matmos, and DIRTY PROJECTORS, rising stars of who knows what. So Percussion is a four member percussion ensemble in the tradition of the virtuousic Percussion Group Cincinnati and Les Percussions de Strasbourg. In the past few years, they have differentiated themselves by commissioning new works from young composers and extending their repetoire beyond traditional 20th century avant-garde percussion music through collaborations (most recently with Björk producers Matmos) and their own compositions. So Percussion / Dirty Projectors program:
FOUR ORGANS, Steve Reich
LITTLE EYE, David Lang, Florent Renard-Payen, Cello
THE SO-CALLED LAWS OF NATURE, David Lang
... Intermission ...
Dirty Projectors
Total Running Time: 1:45
On the 19th, So Percussion will perform FOUR ORGANS by composer Steve Reich, and two works by David Lang: THE SO-CALLED LAWS OF NATURE, a work composed specifically for So Percussion that features homemade instruments such as teacups, flowerpots, metal tubing and LITTLE EYE, a gorgeous spatial piece for solo cello, piano, vibraphone, and brake drums. Just back from a national tour with Xiu Xiu, Dirty Projectors is the work of composer / performer Dave Longstreth -- who relentlessly assembles different groups of musicans to perform his diverse and rapidly expanding compositions. In this incarnation the group features Longstreth on guitar (played upside down, Hendrix-style) and vocals, back up singers Amber Coffman and Susanna Waiche, Charlie Looker (member of Zs and Extra Life) on twelve string electric guitar, Nat Baldwin on electric and upright bass, Brian McOmber on drum set, and live video projection by James Sumner, animator of Dirty Projectors' full-length animated opera THE GETTY ADDRESS.
Dates + Tickets
So Percussion / Dirty Projectors
Season