Image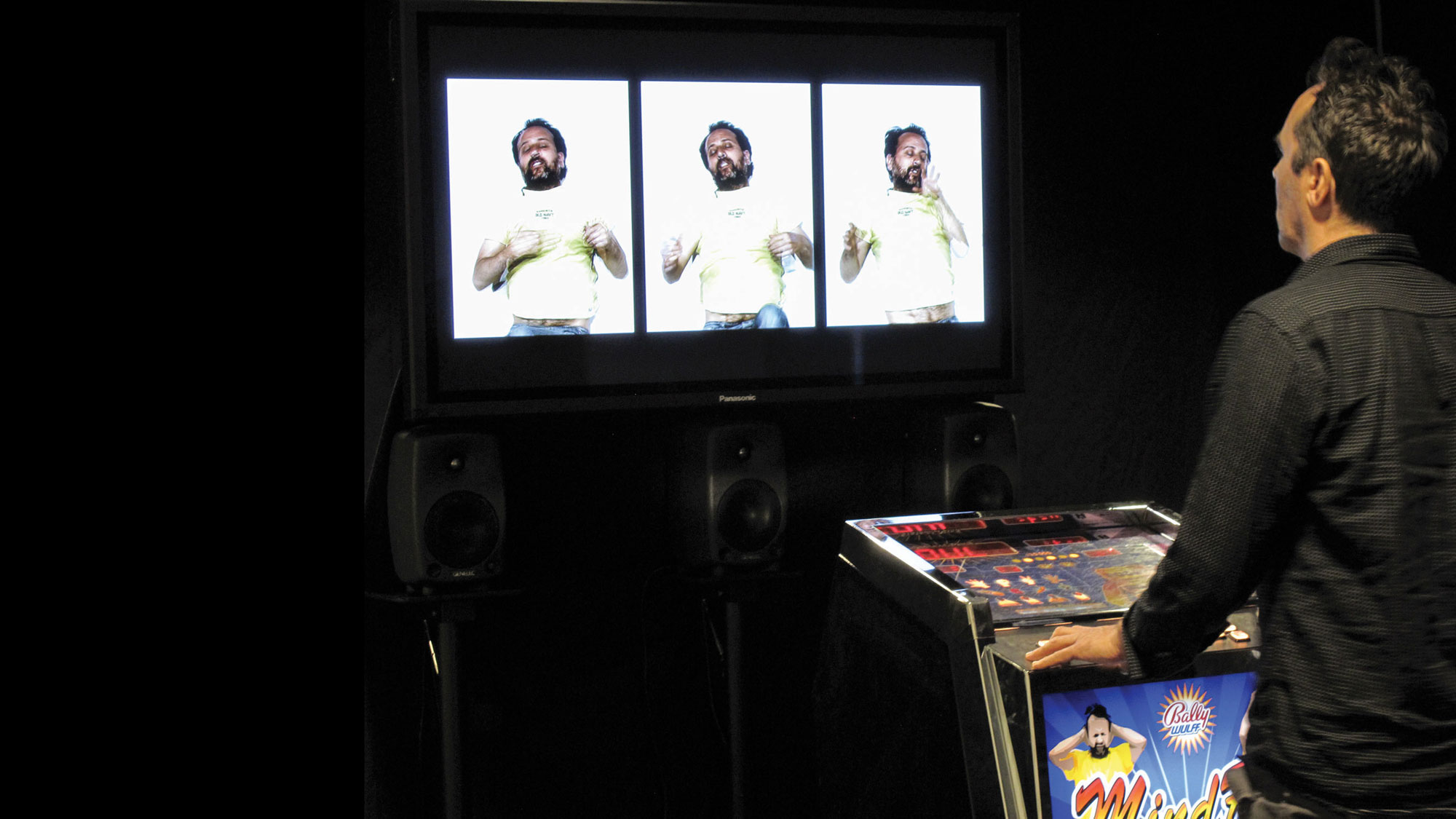 Christian Graupner
MindBox
March 3—April 2, 2011
EMPAC — Troy, NY, USA
Using a modified one-armed bandit slot machine, MindBox is a viewer-driven dance video: insert a coin, work the machine's lever and buttons, and directly remix the moves of the beatboxing man on three screens. Media artist Christian Graupner and choreographer Roberto Zappalà teamed up to make a vocabulary of sounds and movements that take beatboxing—a vocal percussion style that comes out of hip-hop—into the realm of interactive media. The soundtrack takes advantage of both the randomized real-time processes of slot machines and Zappalà's rhythmic, beat-based performance. As lights flash, the viewer plays this media sculpture like an instrument, creating an idiosyncratic movement portrait.
Graupner is a Berlin-based artist, film composer, and the creator and developer of real-time media playback systems. Zappalà founded the Compagnia Zappalà Danza to widen and deepen his own research in choreography while extending the possibilities for the training of young contemporary dancers. The technology was developed by Nils Peters (Humatic) and Norbert Schnell (IRCAM).
Dates + Tickets
Dance/Theater
Film/Video
Installation
Christian Graupner
Mindbox
------------ thru ------------
Season
Production Credits
Christian Graupner (Germany) Humatic, Media Artist, Director, Composer, Producer Roberto Zappalà (Italy) Performer, Choreographer Norbert Schnell (France) IRCAM – Centre Pompidou, Interactive Music & Sound Design Nils Peters (Germany) Humatic, System Developer & Software Artist Dirk Behrend (Madeye Productions): Graphics & Interface Design; Christian Günther & Jo Frgmnt: Electronics & Electromechanics; Gobi Hofman & Jochen Liedke: Metal Works, 'Slot Machine Pimpin'; Gwendaline Bachini: Team Assistant; Maria Inguscio: Management in Italy; Simon Harris: Text Editor. Produced by Humatic GmbH in collaboration with TMA Hellerau, VOOVsystems & Compagnia Zappalà Danza. The MindBox technology is based on HUMsystem and the FTM & Co libraries for Max/MSP.