Image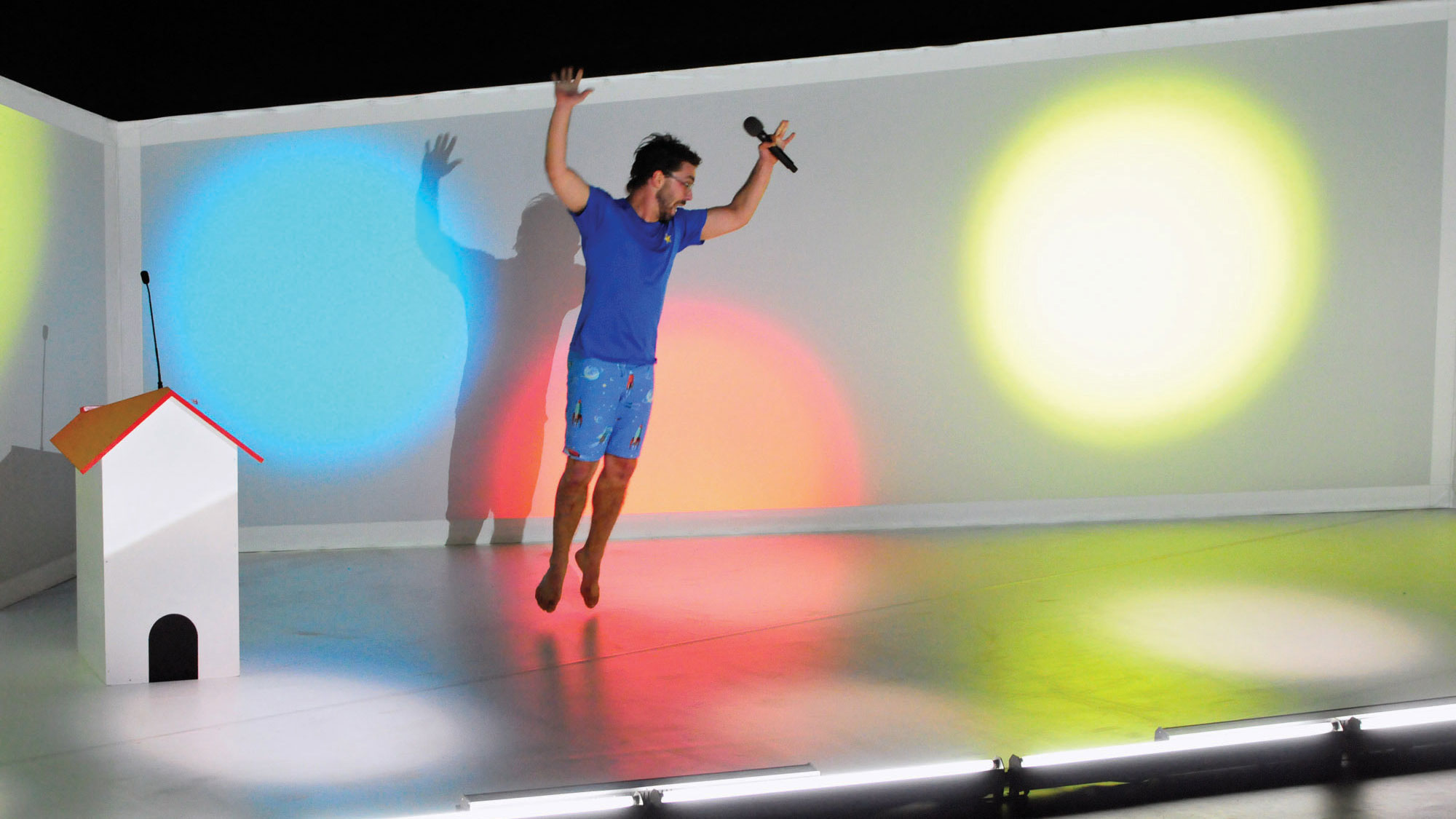 there is no end to more
Jeremy Wade
January 28—29, 2010 at 8PM
Theater
"This production--and Gradinger's demanding, non-stop solo--hit me with the force of a thousand-thousand stars... The work is rich, visceral, unforgettable." — Eva Yaa Asantewaa, Infinite Body "Actor/dancer, Jared Gradinger, single-handedly commands the stage with his interpretation of a Geek's ultimate daydream fantasy: a super hero battling the forces of evil." — asianculturegoespop.com "Dressed in a blue Star Trek shirt and white trunks with whales on them, the charismatic and perfectly silly Jared Gradinger tiptoes, flexes, pumps his fist, moves like a robot, and otherwise makes believe with his body, evoking the childish and innocent, heroic and fantastic, and sexual and violent worlds of these popular art forms." — Brian McCormick, BMACmedia.net
Jeremy Wade's there is no end to more delves into Japanese kawaii (cute) culture – from the infantile fluff of Hello Kitty to the doe-eyed teenage love stories of anime – and its ubiquitous global influence. Through dance, stories, animation and video, Wade peeks under the slick, silly surface of kawaii to reveal its more insidious subtext, in which societal norm becomes aberration and consumption gives way to delusion. The result is a funny yet disembodied spectacle in the style of a children's television show that exposes our relationship to the "endless more" that exists just beyond our grasp.
In conjunction with Jeremy Wade's performance, there will be an exhibit on the Mezzanine exploring the culture of Japanese manga and anime, whose exuberant visual style is a source for there is no end to more. The exhibition will include the first episodes from key anime and manga series, related movie and artist posters, as well as books on the powerful cultural influence of these forms of production.
This exhibit will be open from Wednesday, January 20 through Wednesday, February 3 and will be viewable from noon to 6 PM (longer if there is a public event happening).
Dates + Tickets
Dance/Theater
Performance
there is no end to more
Jeremy Wade
Season
Production Credits
there is no end to more is commissioned by Japan Society and co-produced by Hebbel am Ufer, Berlin and CCN Franche-Comté Belfort, Les Subsistances, Lyon. The commission is supported by the Endowment for the Performing Arts, established with leadership gifts from the Doris Duke Charitable Foundation, The Globus Family, Kyocera Corporation, The Starr Foundation and Toyota Motor Corporation; and Haupstadtkulturfonds, Berlin. The world premiere and North American tour are funded by The MAP Fund, a program of Creative Capital, supported by the Doris Duke Charitable Foundation and the Rockefeller Foundation; the Doris Duke Charitable Foundation; and The Japan Foundation through the Performing Arts JAPAN program. This tour of Jeremy Wade is also made possible by a grant from Mid Atlantic Arts Foundation in partnership with the National Endowment for the Arts Regional Touring Program.