Image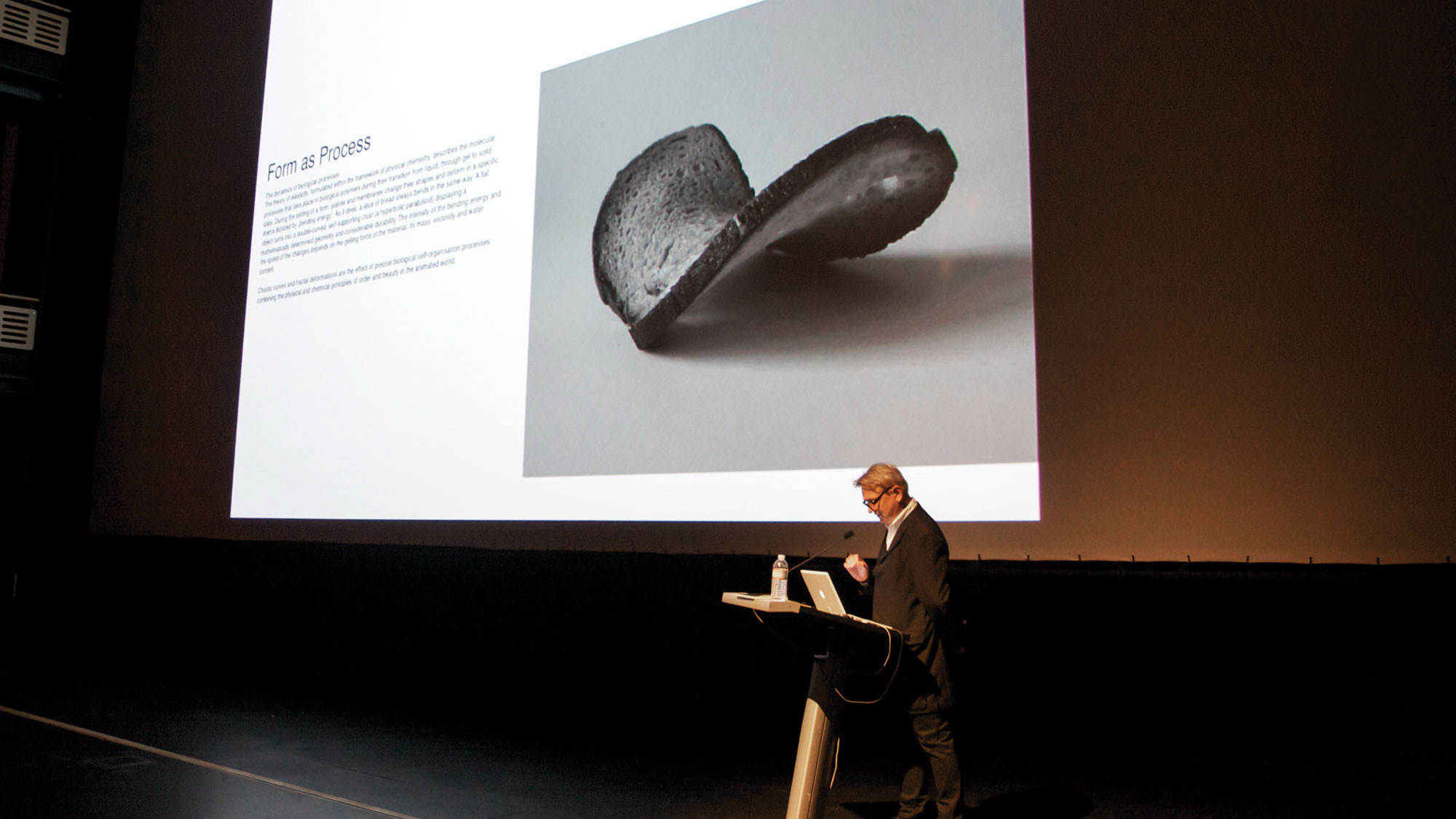 Form, Processes, Consequences
Zbigniew Oksiuta
Tuesday, February 14, 2012 at 12PM
Theater
In his research, Rensselaer Architecture Professor Zbigniew Oksiuta develops living biological habitats by combining art, architecture, engineering, and the biological sciences. His work looks to reduce the notion of space to its absolute minimum: the physical and chemical parameters that enable physiological existence. In this two-part talk, Oksiuta discussed his research into the possibility for biological processes to occur on an architectural scale, asking whether life processes—which normally take place on the nanoscale of proteins, acids, and saccharides—can happen on a macroscale. 
Oksiuta is an artist, architect, and scientist whose work has been shown at venues worldwide, including the Venice Biennale, ARS Electronica, Foundation for Arts and Creative Technology (FACT) in Liverpool, and Dublin's Science Gallery. 
This event was curated by Paula Gaetano.
Detail View: Rensselaer professors and researchers shared in-depth perspectives on their fields of inquiry, inviting an exchange of ideas between experts and non-experts alike.
Dates + Tickets
Form, Processes, Consequences
Zbigniew Oksiuta