Image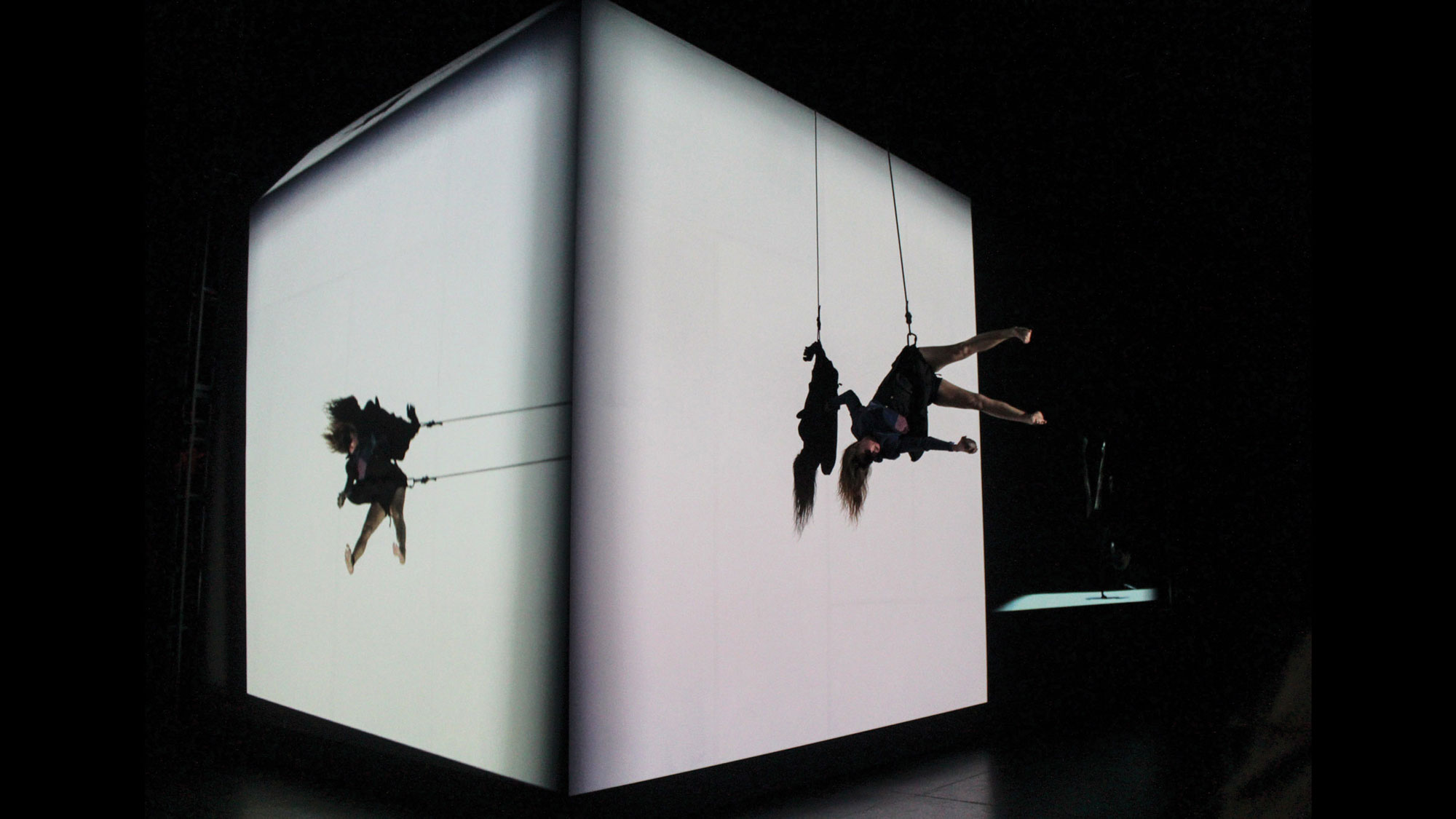 Tethered: Vertical Performance
Rodrigo Pardo + Bárbara Foulkes
Saturday, February 4, 2012
Theater
Two divergent artist-in-residence work in progress performances navigate vertical space through the tale of a man who slowly realizes he is living upside down, and a dance study of falling and floating that plays with perspective, time, and reality.
Rodrigo Pardo's FLAT combines storytelling, video projections, and aerial performance. It eventually will be presented outdoors, four stories up, on the side of an apartment building. For now, this dance-theater work is seen 40 feet up inside the theater flytower to simulate the same performer conditions and reclining audience view. A man wakes up in his apartment feeling strange, not knowing he is upside down. The audience hears his inner monologue via headphones as he discovers his new reality and enters into his dreams; he must either learn how to live anew or try to change the world back to a familiar state. Inspired by the magical realism of Jorge Luis Borges, FLAT immerses both the performer and the audience in an intimate situation, shifting our perspective on what constitutes our reality.
Bárbara Foulkes' FLOTA is a study in falling and floating—a dance performance that takes place in the center of a room on freestanding walls built to form a corner, which is transformed on multiple surfaces by live video projections of the dancer suspended. The audience chooses where to look just as they choose where to roam within the space. Foulkes is interested in creating a moment of suspension and spatial transformation, evoking reflections in an endless mirror, and refractions of time. FLOTA existed as a solo performance and is being developed into a more malleable experience for both performer and audience, interacting more openly with the architecture in which it occurs.
Dates + Tickets
Dance/Theater
Performance
Tethered: Vertical Performance
Rodrigo Pardo + Bárbara Foulkes
Season