Image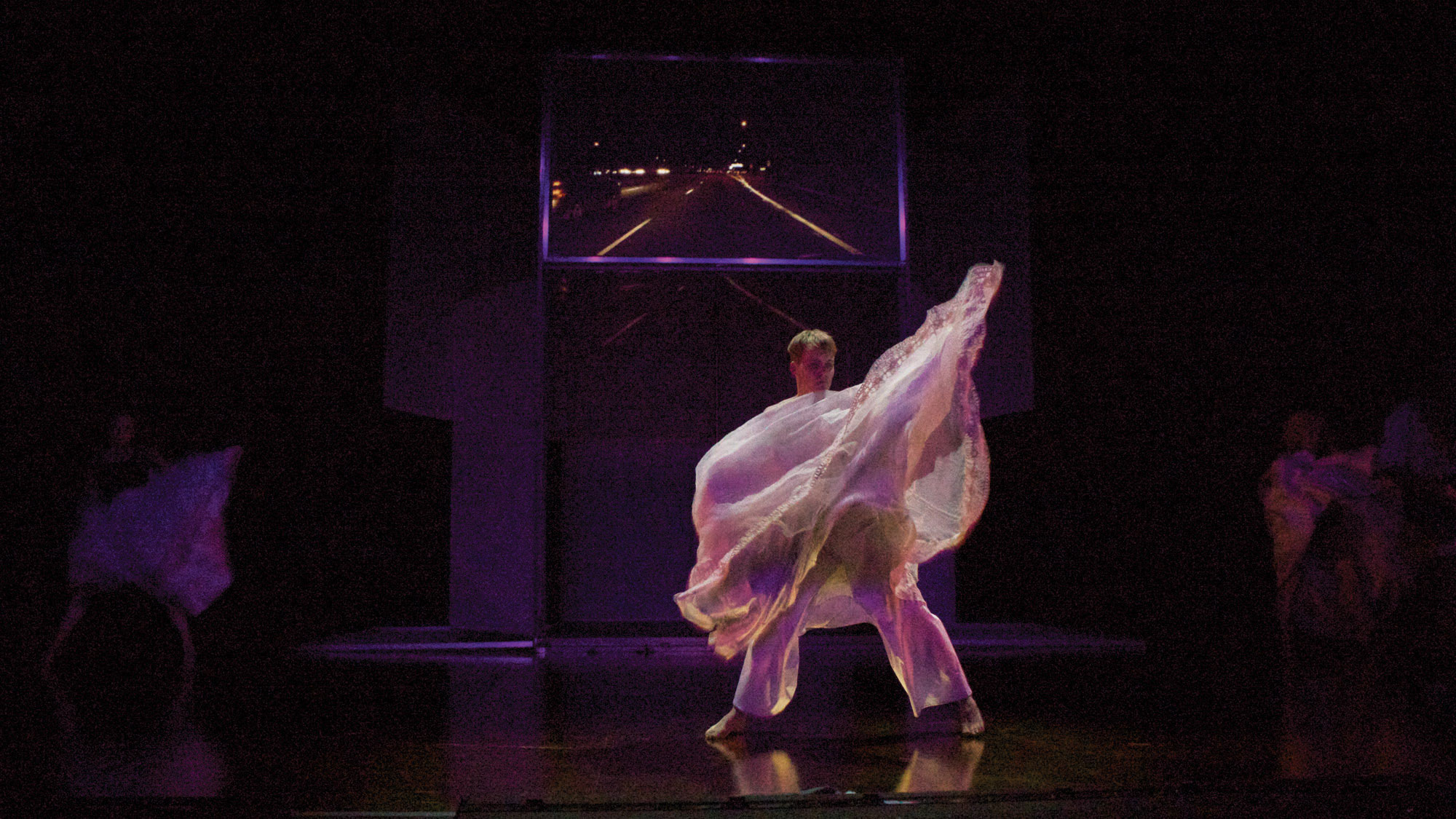 Triptych 0811
Ella Fiskum Danz
Tuesday, September 18, 2012 at 7:30PM
Studio 2
"Your dream may be my reality."
—Ella Fiskum Danz
Triptych 0811 explores the relationship between dreams, reality, and ambition. Ella Fiskum Danz draws inspiration from the art triptych, in which three images or panels are separate, yet together. The Norwegian dance company journeys into the inner life of fantastic aspirations flanked by the obstacles of real life. Using classical ballet vocabulary in stark contrast to aspects of contemporary life, Fiskum culls together a theatrical dreamscape: a woman in a burqa, a ballerina turned nightclub dancer, a Hollywood starlet played by a man, and a prima ballerina. With a live performance by Norwegian rock guitar legend Ronni Le Tekrø and innovative stage design by Serge von Arx, the audience is invited to view multiple realities through the lives of the characters on stage. This work in progress functions as an open environment to test ideas from a two-week production residency as part of an ongoing open-call residency initiative at EMPAC.
Dates + Tickets
Dance/Theater
Performance
Triptych 0811
Ella Fiskum Danz
Season
Production Credits
Produced by Ella Fiskum Danz in collaboration with Kay Grigar (New York).
Booking and manager for le Tekrø – Stig Nedreberg.
Performers: Svetlana Bednenko, and Magnus Myhr.
Composer: Ali Helnwein.
Light: Elisabeth Kjeldahl Nilsson
Costume: Elisabeth Nøkland Johansen
Choreographic assistant: Pia Elton Hammer
Screen actress: Sarah Skogland 
Funding
This project was supported by the Arts Council Norway, Fond for Lyd og Bilde, Fond for Utøvende Kunstnere, the Foreign Ministry (UD and DTS), Oslo Teatersenter, Den Norske Ballettskole, Royal Norwegian Consulate General New York, and EMPAC—the Curtis R. Priem Experimental Media and Performing Arts Center (Troy, NY) artist-in-residence production support.