Image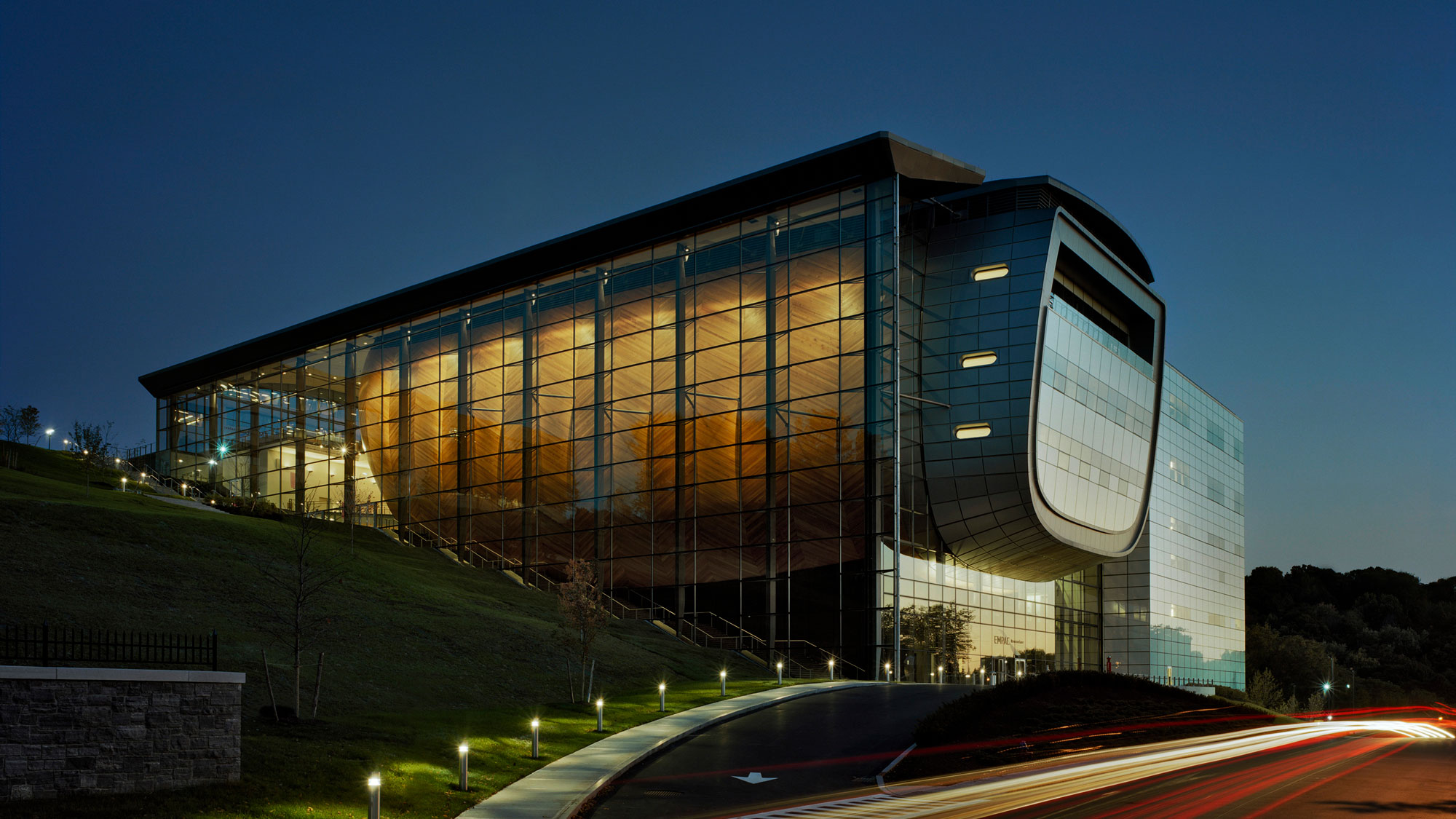 EMPAC Tours
Fall 2019
October–December, 2019
EMPAC — Troy, NY, USA
EMPAC building tours are offered throughout the fall season. In October, a Director's Tour will be led by Johannes Goebel; in November, a Technology Tour will be led by Lead Video Engineer Eric Brucker; and in December, the building tour will be led by Front of House Manager Avery Stempel.  
OCTOBER 12 with Director Johannes Goebel
Join EMPAC's founding director Johannes Goebel for a tour of the building (and overview of the program) that he helped realize and has led through EMPAC's first 11 years. Goebel will take visitors through the EMPAC building with an eye and an ear to the "human-scale" functions he strove to achieve in taking the project from a lofty vision to one of the world's most advanced media centers.
NOVEMBER 2 with Lead Video Engineer Eric Brucker
From 3D film productions to green-screen animations, flying cameras, and panoramic projection environments, EMPAC is a lush visual world. This tour focuses on EMPAC as a film- production facility and high-resolution screening venue.
DECEMBER 7 with Front of House Manager Avery Stempel
A general overview of the EMPAC building, with focus on its architectural highlights and programmatic capabilities, this tour will take guests through all four EMPAC venues, audio and video recording facilities, and the many spaces in between. 
Dates + Tickets
EMPAC Tour
with Director Johannes Goebel
EMPAC Tour
with Lead Video Engineer Eric Brucker
EMPAC Tour
with Front of House Manager Avery Stempel
Season