Image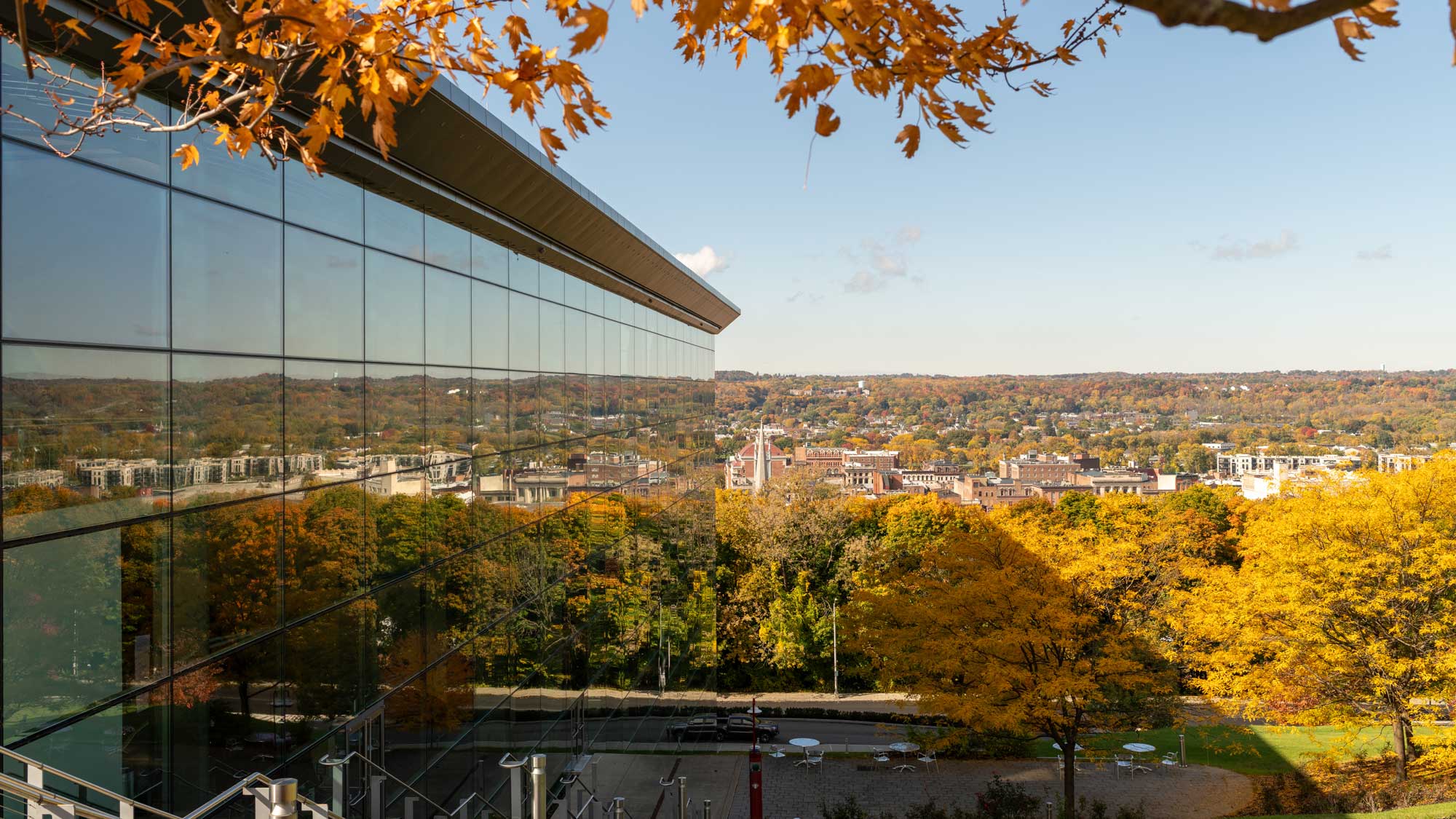 EMPAC Tours
Fall 2023
Fall 2023
EMPAC—Troy, NY, USA
EMPAC building tours take visitors behind the scenes to experience the center's infrastructure as few do. Each one is hosted by EMPAC staff with a different area of expertise–so whether you attend one or all this season, there's always something new to learn and discover.
Building Tour with Senior Network Administrator Dave Bebb
Join senior network administrator Dave Bebb for a tour from an information technology perspective. With miles of fiber optic cable linking all four venues as well as the audio and video recording facilities, EMPAC is an environment where physical and digital worlds seamlessly intersect.
Building Tour with Lead Video Engineer Eric Brucker
Emphasizing the center's unique infrastructure and its advanced production capabilities, this tour goes through all four EMPAC venues, its audio and video recording facilities, and the many spaces in between to show you what it takes to provide artists, researchers, and audiences with endless exploration opportunities.
Building Tour with Associate Director Jonas Braasch
Join Jonas Braasch for a tour highlighting the center's architectural acoustics and learn how the EMPAC panorama screen system led to the development of the Rensselaer CRAIVE-Lab (Collaborative Research Augmented Immersive Virtual Environment).
Exhibition Tours with Shifting Center Curators Vic Brooks, Nida Ghouse, and Katherine C.M. Adams
Three public tours with the Shifting Center curators offer insights into how EMPAC's unique building is used to stage the exhibition. Shifting Center uses EMPAC's performing arts and media production venues as exhibition spaces. In doing so, the exhibition sonically activates the building as though it were an instrument. The tour introduces the center's unique acoustic and theatrical architectures in the course of exploring the exhibition's featured artworks.
Building Tour with Master Electrician Stephanie Van Sandt
Each of EMPAC's performance spaces were designed as a blank canvas, endlessly customizable according to the needs of EMPAC's diverse productions. Join Master Electrician Stephanie Van Sandt for a behind-the-scenes tour of all the nuts and bolts that make the space work, and learn about how technology and creativity meld in collaboration with artists.
Dates + Tickets
Season