Image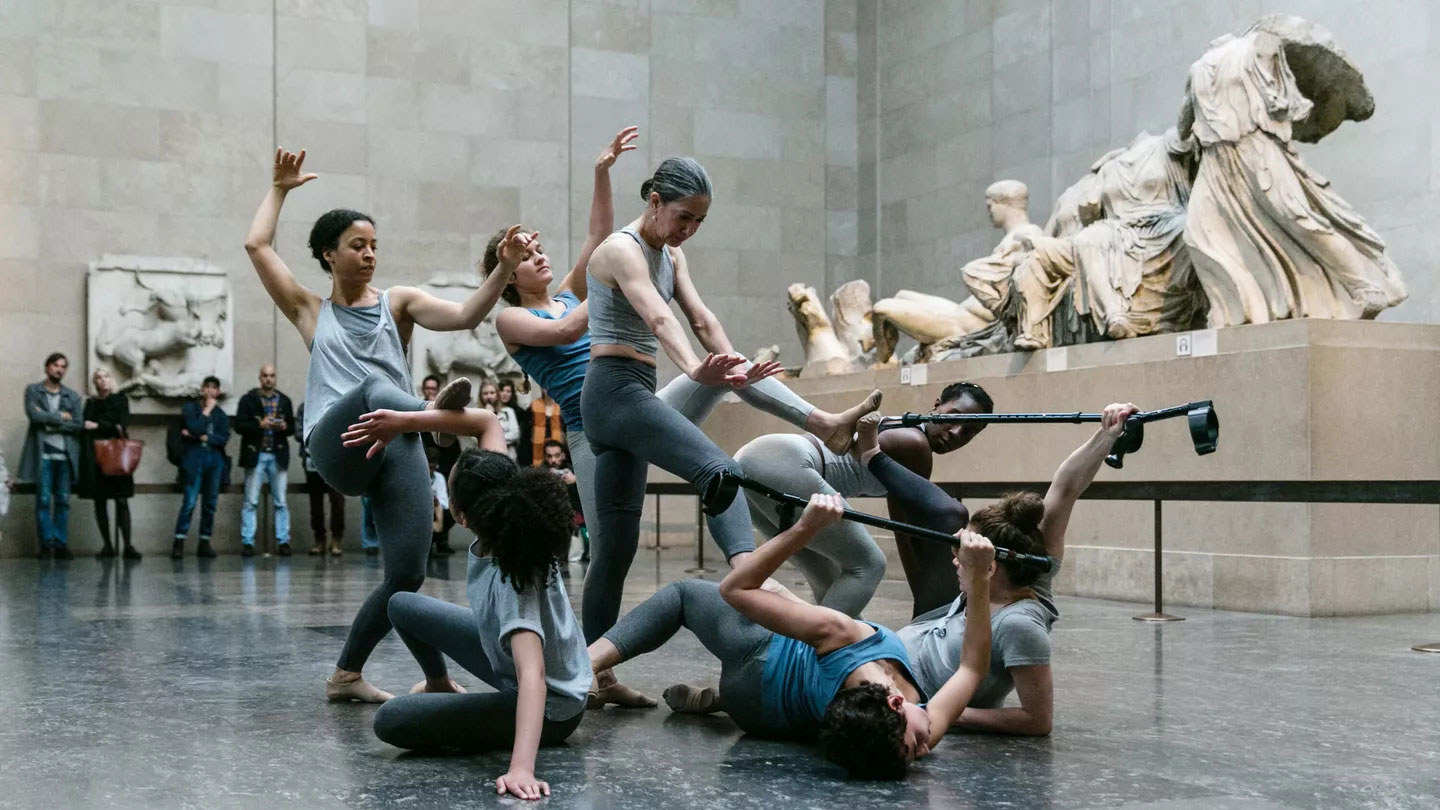 An Evening with Alexis Blake
Alexis Blake
Monday, September 11, 2023 at 6PM
EMPAC Studio 2
This talk and conversation will delve into Alexis Blake's approach to choreography. Experimentation with olfactory, sonic, and tactile materials figures prominently within Blake's recent works. Working across the visual arts, performance, and dance, the artist's choreographic practice plays with movement languages that have been sedimented by social structures and cultural precedents. Her works combine research into historically codified styles and gestures with responsive choreography that attends to dancers' embodied physicality, building on individual movement languages to develop new pieces.
rock to jolt [ ] stagger to ash, awarded the Netherlands' 2021 Prix de Rome prize, involves the gradual release of a smell of decay, realized in collaboration with the smell artist and researcher Sissel Tolaas. Blake's recent project Crack Nerve Boogie Swerve develops from work with the bodily impact of resonance and low-frequency sound. In this new work, resonance stimulates forms of physical breaking: of both a glass scenography in the work, and of dance styles that draw from "breaking" in hip-hop. Like other works by Blake, Crack Nerve Boogie Swerve also takes a feminist approach to dance, using choreography to explore ways to fracture rigid models of gender.
Learn more about Blake and her projects on her website.
This presentation follows the US premiere of Crack Nerve Boogie Swerve at High Line in New York City.
Dates + Tickets
An Evening with Alexis Blake
Alexis Blake
Season