Image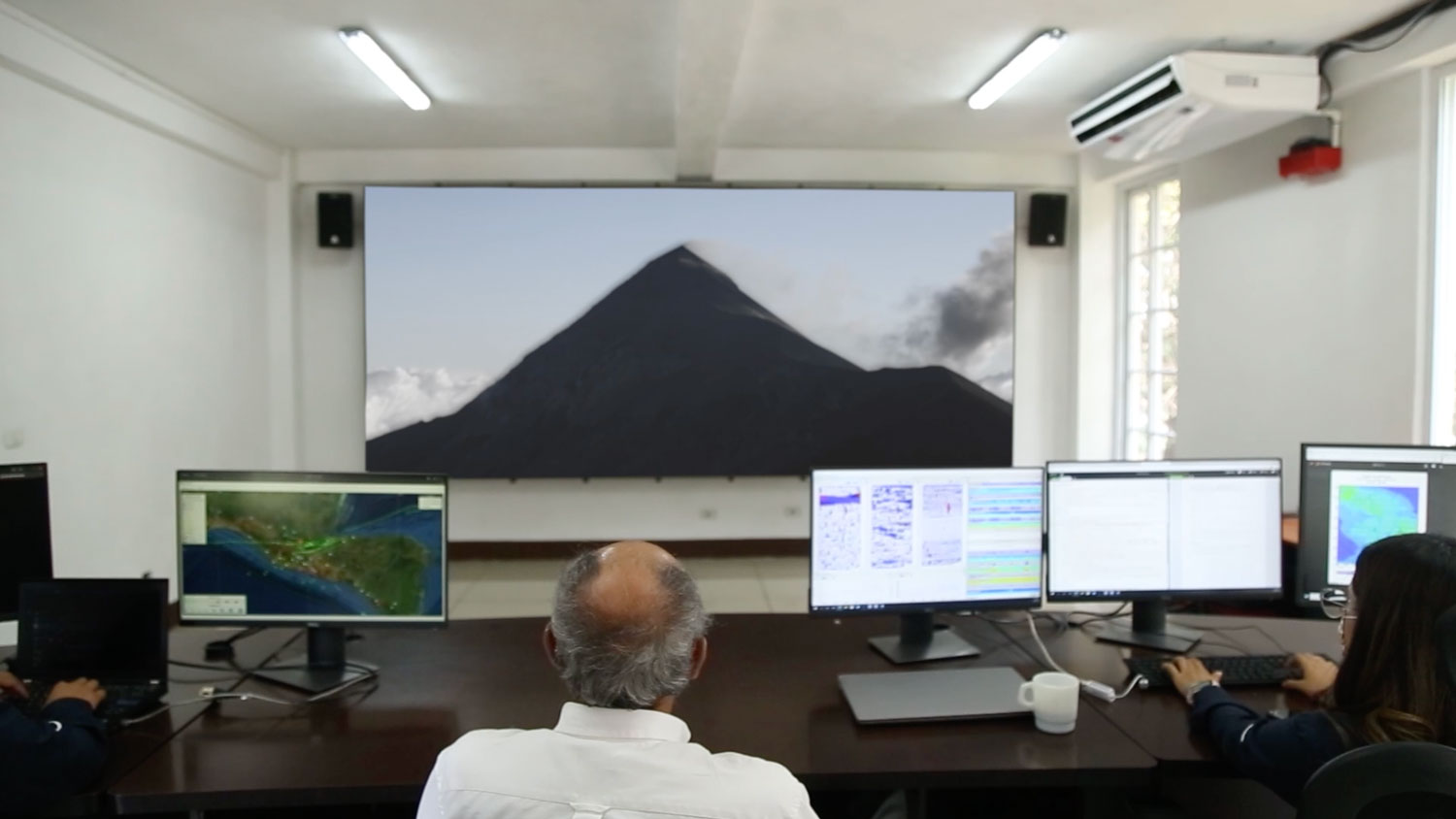 2023
EMPAC Receives Funding from Teiger Foundation for Shifting Center
EMPAC Receives Funding from Teiger Foundation for Shifting Center
Exhibition installed throughout and beyond the EMPAC building opens to the public in Fall 2023
Troy, NY—EMPAC / the Curtis R. Priem Experimental Media and Performing Arts Center at Rensselaer Polytechnic Institute received a $75,000 grant from Teiger Foundation for the exhibition Shifting Center (October 28–November 19, 2023), curated by Vic Brooks, Associate Director and Senior Curator of Time-Based Visual Art, and Nida Ghouse, Curator-in-Residence.
Shifting Center stages the process of listening to infrasonic landscapes, acoustic architectures, and unsounded instruments. For the first time in a decade, EMPAC turns its concert halls, stages, and studios—which are tuned for acoustically-differentiated experiences of sounding and listening—into a series of exhibition spaces where existing and newly commissioned works of sculpture, moving-image, and sound are presented throughout and beyond its walls.
The exhibition will include works from Tania Candiani, Padmini Chettur and Maarten Visser, Beatriz Cortez, Guillermo Escalón and Igor de Gandarias, Cannupa Hanska Luger, Maurice Louca, and Clarissa Tossin, among others. The full line-up of the artists participating in the exhibition and more details on their commissioned artworks are released in the summer.
With the vital support of Teiger Foundation, and in partnership with the Storm King Art Center and the Vera List Center for Art and Politics at The New School, EMPAC co-commissioned Ilopango, the Volcano that Left by artist Beatriz Cortez, a sculpture which sets sail at the end of the artist's solo exhibition at Storm King and makes its way up the Hudson River to Troy, NY on an open-air boat against the backdrop of late October foliage. Cortez's sculpture makes stops along the way, where visitors are able to get on board to view the artwork, and arrives at EMPAC before Shifting Center's opening day events (November 3). Filmmaker Guillermo Escalón documents the river journey for a future film.
EMPAC was awarded the grant as part of Teiger Foundation's inaugural Call for Proposals, the first initiative of its kind to support the full spectrum of curatorial activities, which drew over 400 proposals. The new grantmaking program, designed to address gaps in funding for contemporary art curators, awarded $3.3 million to 39 curators and curatorial teams in the U.S, selected through a competitive process that included a review by an advisory group of peer curators as well as the Foundation's Board and staff. The full list of grantees can be found at teigerfoundation.org.
Shifting Center hopes to have a significant impact on how audiences think about sound in exhibitions, as well as the future of museum architecture and curatorial practices. Building on research funded by the Andy Warhol Foundation, the exhibition considers two opposing tendencies: dislocation—how objects, artworks, and cultural belongings are taken from their original context and silenced through the mechanisms of museological preservation and display; and location—how architecture and acoustics impact exhibitions as resonant spaces of situated listening.
"We are grateful to Teiger Foundation for their commitment to providing curators with the exceptional resources needed to conceive of ambitious and experimental projects within the evolving field of contemporary art and especially thrilled to be part of this brilliant Teiger cohort of curators," says Vic Brooks.
"Their funding is allowing us to bring Shifting Center, which we've been working on for several years, to the public this Fall. We're also excited to partner with two preeminent cultural institutions, Storm King Art Center and Vera List Center at The New School, in public opportunities that connect our audiences along New York State's Hudson estuary from New York City to Troy for the exhibition's inauguration."
Event Info
Shifting Center
October 28 – November 19, 2023
Hudson River Programs
October 28 – 29
Events and Broadcasts
October 28 – November 2
About Teiger Foundation
Teiger Foundation advances innovative curatorial practice and rigorous investigations in contemporary art. Through its grantmaking initiatives, Teiger Foundation aims to catalyze positive change within the field through its support of curatorial projects that further new research, broaden opportunities for diversity and inclusion, and embrace more sustainable practices. A champion for curatorial empowerment, the Foundation provides critical support for curators in realizing boundary-pushing projects that might otherwise meet institutional resistance or be deemed difficult or controversial.
Established by collector and art patron David Teiger (1929-2014) in 2008, the Foundation honors the spirit of its late founder who acted as an advocate for contemporary artists and curators pursuing ambitious, innovative, and unconventional projects. The Foundation moved into a new phase of activity following the posthumous sale of Teiger's collection in 2018-19, which established the Foundation among the largest of its kind dedicated exclusively to contemporary art. From 2020 through the end of FY 2022, the Foundation distributed a total of $8 million, supporting exhibitions at nonprofit institutions and curator-led organizations; coalitions and initiatives that support and challenge the field of visual art; as well as relief efforts that help artists and cultural workers in need. Fall 2022 marked the launch of the Foundation's first Call for Proposals and Climate Action Pilot program. More information about the Foundation can be found at teigerfoundation.org.
Special Thanks
Shifting Center is made possible by Teiger Foundation. Shifting Center is supported by a Curatorial Research Fellowship from The Andy Warhol Foundation. This project is supported in part by the National Endowment for the Arts. To find out more about how National Endowment for the Arts grants impact individuals and communities, visit www.arts.gov.