Image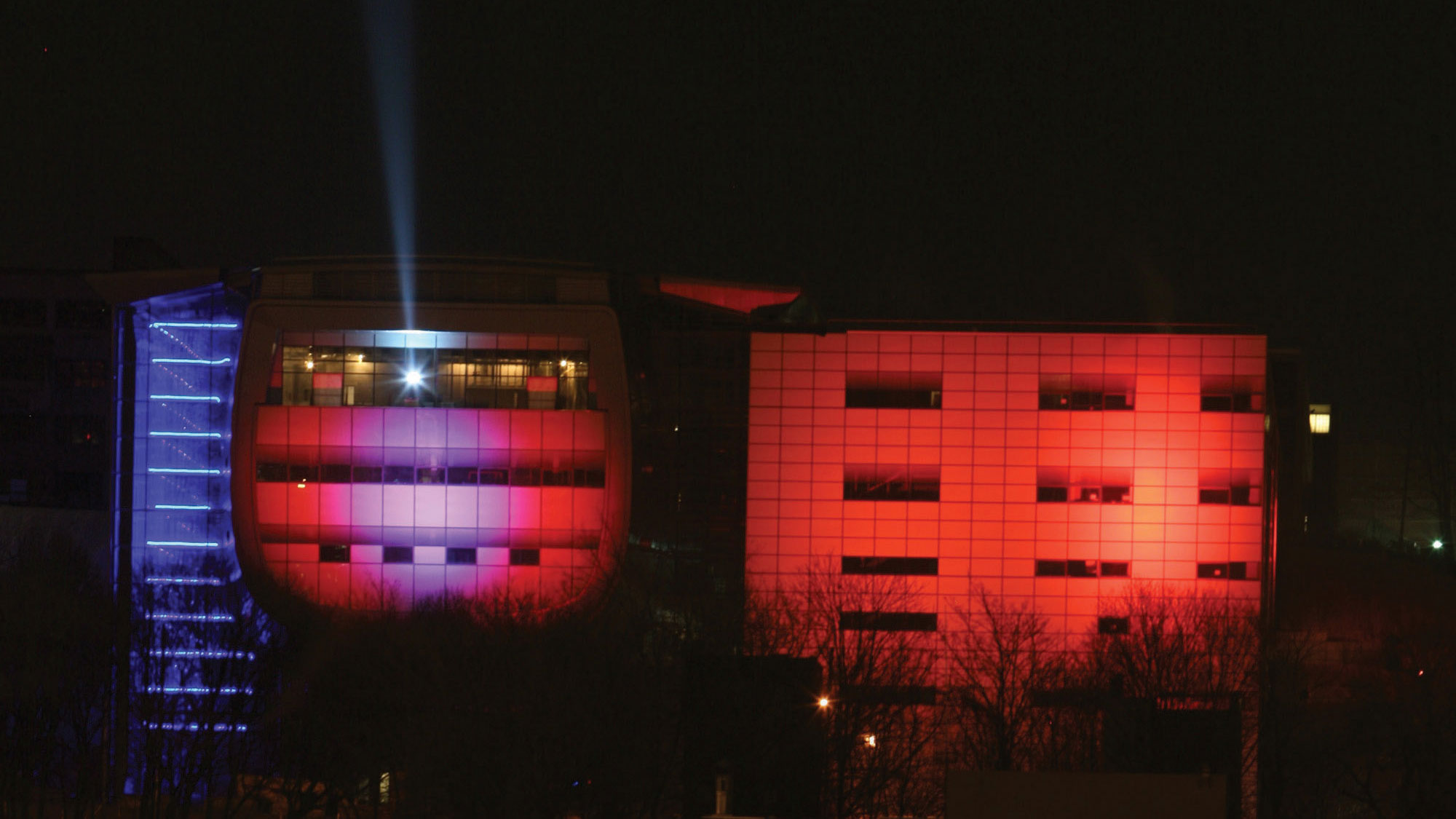 Light Above the Hudson
Jennifer Tipton
January 11–February 3, 2008
EMPAC — Troy, NY, USA
"There are perhaps a dozen lighting designers in the country who work steadily enough to support themselves by their art, and maybe half a dozen who are acclaimed and in demand. Among these is Jennifer Tipton, characterized most often for the impeccability of her taste and a certain precision and cerebral quality to her work…".
—Elizabeth Stone for the The New York Times.
For three weeks, acclaimed lighting designer Jennifer Tipton turned the EMPAC construction site into a dynamic light sculpture, that could be viewed intimately from nearby streets as well as from a distance across the Hudson and beyond. Commissioned by EMPAC, Tipton used recent innovations in lighting to illuminate the EMPAC building. Well known to dance and theater audiences alike as one of the most accomplished lighting designers, this was Tipton's first site-specific lighting installation. 
In dance, Tipton has collaborated with Mikhail Baryshnikov, Jiri Kylian, Dana Reitz, Jerome Robbins, Paul Taylor, Twyla Tharp, and Dan Wagoner, among many others; her work in the theater has garnered two American Theater Wing Awards, an Obie, two Drama Desk Awards, and two Tonys.