Image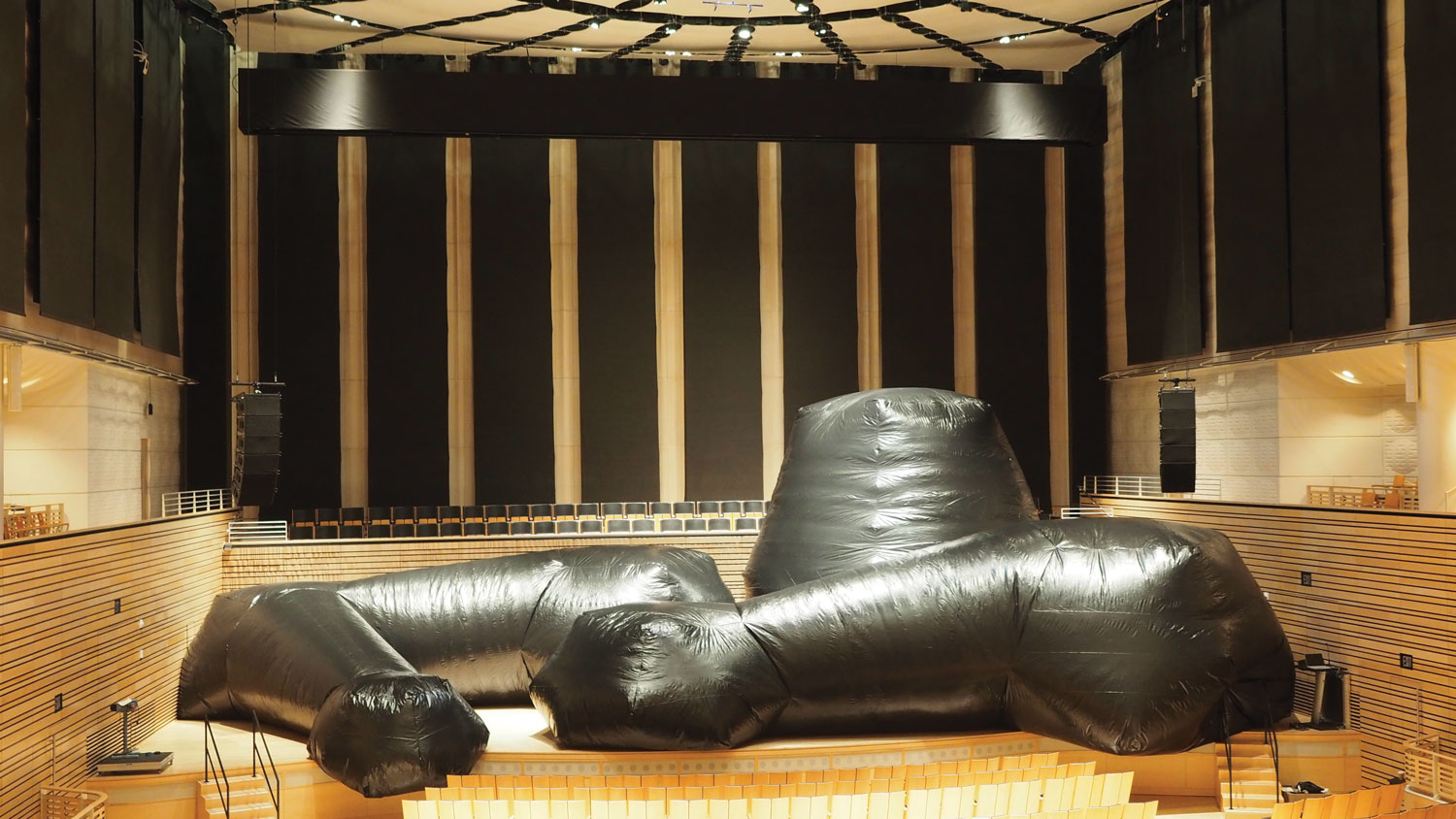 Myriad
Oneohtrix Point Never
May 1–17, 2018
Concert Hall
Returning to EMPAC, Oneohtrix Point Never (AKA Daniel Lopatin) was in residence to develop elements for his concertscape MYRIAD, which premiered at the Park Avenue Armory in 2018. Lopatin and his team worked on audio, video, and staging — which included the construction of a giant inflatable object which occupied the Concert Hall.
Pulling from long-standing fascinations with film and television tropes, abstract sculpture, game ephemera, poetry, apocryphic histories, internet esoterica, and philosophies of being, MYRIAD generates a conceptual spectrum that is as much a speculation on the unthinkable future as it is an allegory for the current disquiet of a civilization out of balance with its environment.
Touring / Presentations
PREMIERE: PARK AVENUE ARMORY, 2018.