Image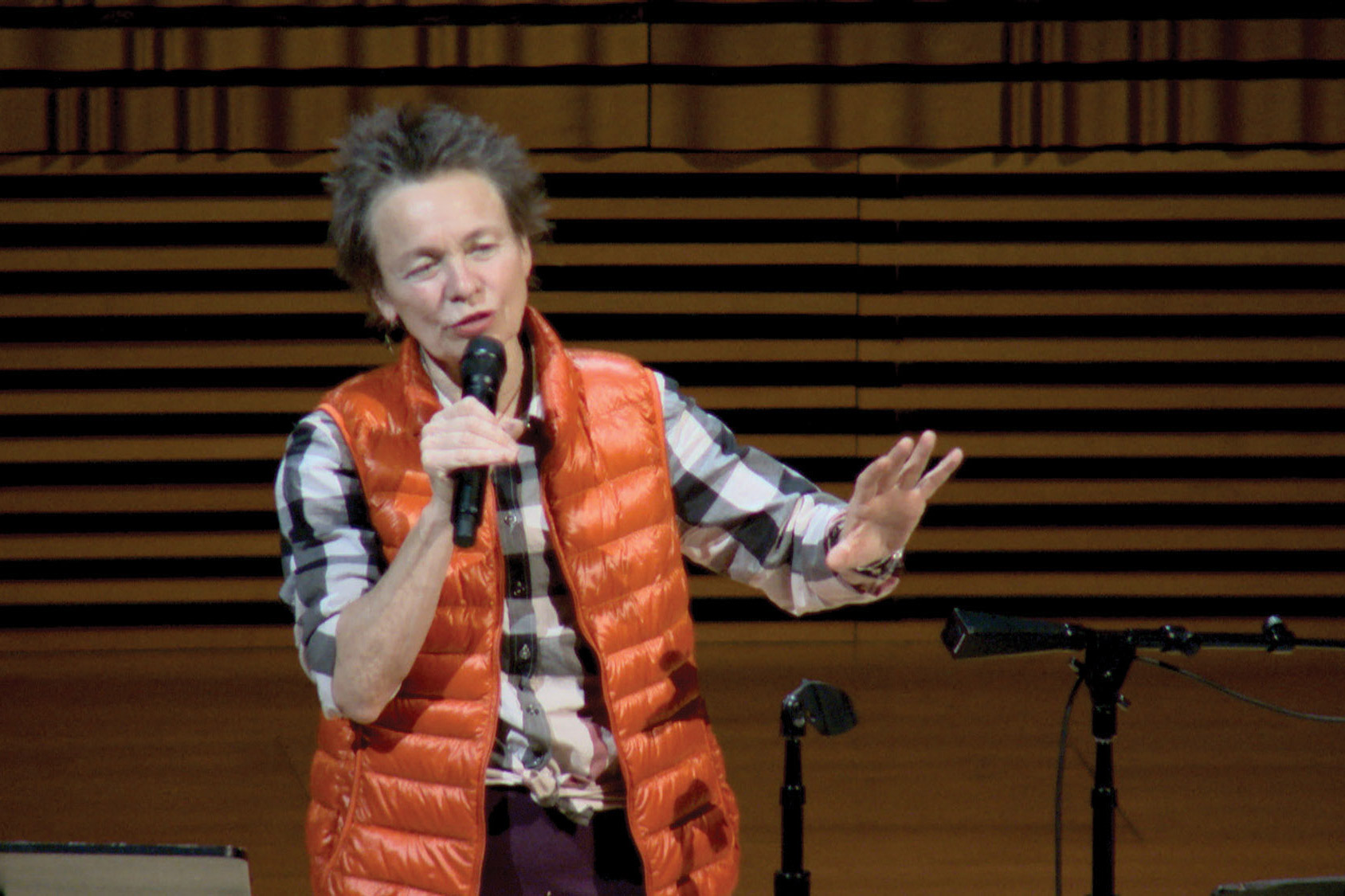 Voices
Laurie Anderson
Wednesday, November 20, 2013 at 7PM
Concert Hall
As one of America's foremost contemporary artists; a persistent experimenter at the intersection of performance, media, and technology; and an inventor of tools and instruments, Laurie Anderson and EMPAC's exceptional research and production environment for adventurous new work are an ideal match.
The residency provides Anderson with wide access to space, technology, and support for creative experimentation, but just as important, brings the artist into ongoing dialogue with students and faculty at Rensselaer.
Anderson's voice being altered through electronics—creating her alter ego—is as much a part of her work as her singing, talking, and storytelling voices. This talk explored the many voices she created over the years.
One of America's most renowned performance artists, Laurie Anderson's genre-crossing work encompasses performance, film, music, installation, writing, photography, and sculpture. She is widely known for her multimedia presentations and musical recordings and has numerous major works to her credit, including United States I-V (1983), Empty Places (1990), Stories from the Nerve Bible (1993), Songs and Stories for Moby Dick (1999), and Life on a String (2001), among others. She has had countless collaborations with an array of artists, from Jonathan Demme and Brian Eno to Bill T. Jones and Peter Gabriel.
Anderson has invented several technological devices for use in her recordings and performance art shows, including voice filters, a tape-bow violin, and a talking stick. In 2002, she was appointed NASA's first artist-in-residence, and she was also part of the team that created the opening ceremony for the 2004 Olympic Games in Athens. She has published six books, produced numerous videos, films, radio pieces, and original scores for dance and film. In 2007, she received the prestigious Dorothy and Lillian Gish Prize for her outstanding contribution to the arts. She lives in New York City.
Dates + Tickets
Film/Video
Music/Sound
Talk
Voices
Laurie Anderson
Discipline
Contemporary Performance
Tools and Technology
Season
Funding
EMPAC 2013-2014 presentations, residencies, and commissions are supported by grants from the National Endowment for the Arts, the National Dance Project of the New England Foundation for the Arts (with lead funding from the Doris Duke Charitable Foundation; additional funding from the Andrew W. Mellon Foundation, the Community Connections Fund of the MetLife Foundation, and the Boeing Company Charitable Trust), and the New York State Council for the Arts. Special thanks to the Jaffe Fund for Experimental Media and Performing Arts for support of artist commissions.