Image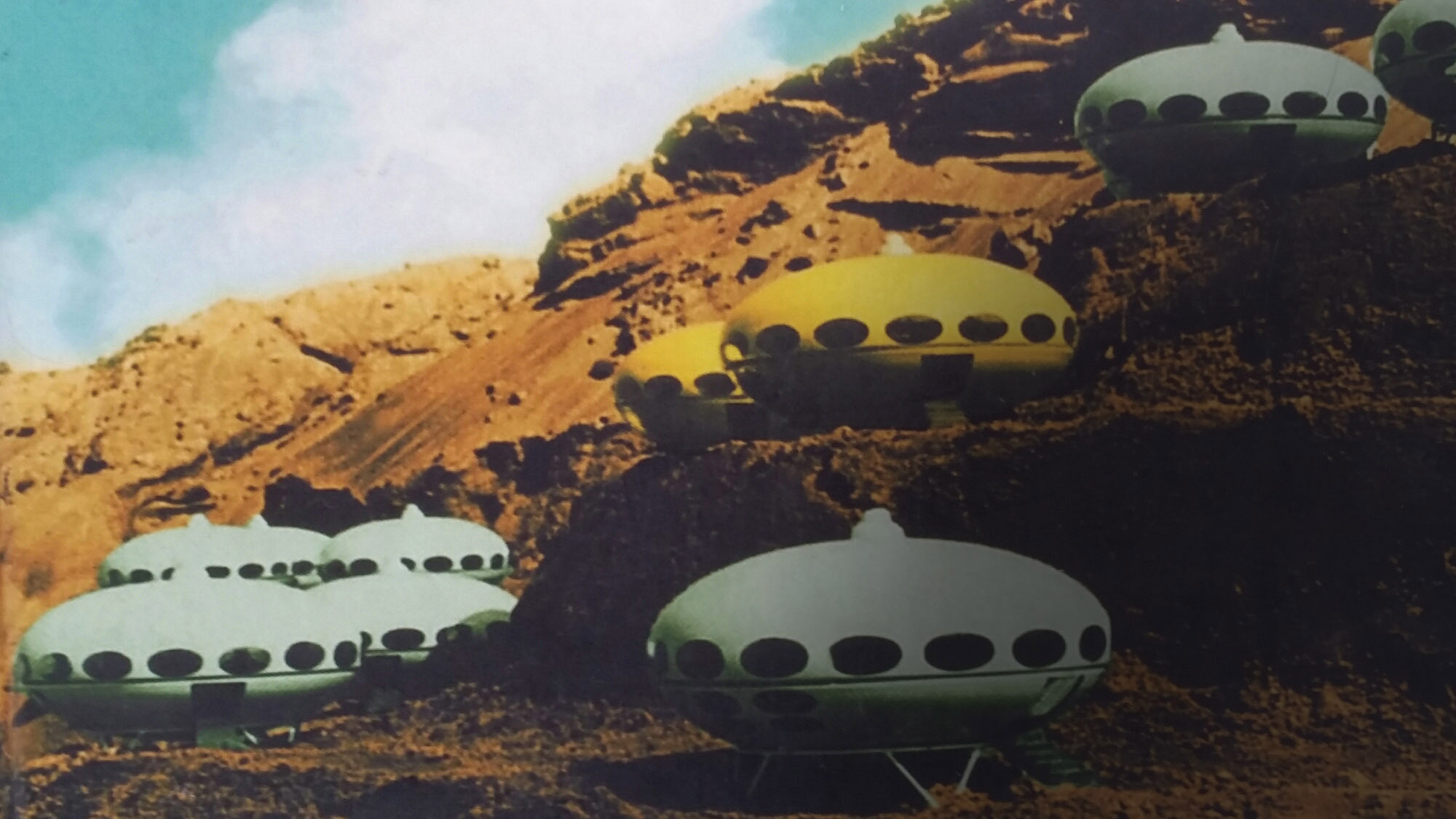 Futuro: A New Stance for Tomorrow
Directed by Mika Taanila
Tuesday, January 21, 2018 at 7:30PM
Theater
"Mika Taanila's films are reconstructed documents from a future that has already been rendered impossible; which is another way of saying that they are true works of art." —Ken Hollins, Activate Only When Absolutely Necessary, 2013
Finnish filmmaker Mika Taanila's Futuro: A New Stance for Tomorrow, uses amateur film and archival footage to investigate the futuristic imaginings of the Futuro House, designed and developed in 1968 by architect Matti Suuronen as a mass produced, mobile plastic housing unit that could be used singularly as a holiday home or multiplied to create a larger, integrated structure of pods. This functionalist and socialist utopian idea, however, was shattered by the 1972 oil crisis, as the use of plastic as building material became unviable. This film expresses and encapsulates the optimism of the post-war era in a joyful but melancholic study on the perceived failure of the 1960s vision of the future.
Futuro: A New Stance for Tomorrow is the part of Filmmaker Focus: Mika Taanila, a retrospective view of the documentary films of Mika Taanila, who has created acclaimed works of film, video, photography, installation, and sound over the past 20 years. Reflecting on utopian technological innovators across the fields of engineering, architecture, and music, Taanila's films explore unsung genius and delve into the gap between technological progress and society's looming destruction to uncover the successes and failures of a century of progress.
Filmmaker Focus is devoted to the presentation of a series of works by a single filmmaker whose considerable body of work experiments with the documentary form to investigate the implications of technological development and innovation.
Patricia Lennox-Boyd's short film Carl dis/assembling w/ self will be screened prior to Futuro: A New Stance for Tomorrow as part of the Frieze Film series.
Dates + Tickets
Time-Based Visual Art
Film/Video
Futuro: A New Stance for Tomorrow
Directed by Mika Taanila
As part of
Season
Production Credits
EMPAC 2013-2014 presentations, residencies, and commissions are supported by grants from the National Endowment for the Arts, the National Dance Project of the New England Foundation for the Arts (with lead funding from the Doris Duke Charitable Foundation; additional funding from the Andrew W. Mellon Foundation, the Community Connections Fund of the MetLife Foundation, and the Boeing Company Charitable Trust), and the New York State Council for the Arts. Special thanks to the Jaffe Fund for Experimental Media and Performing Arts for support of artist commissions.