Image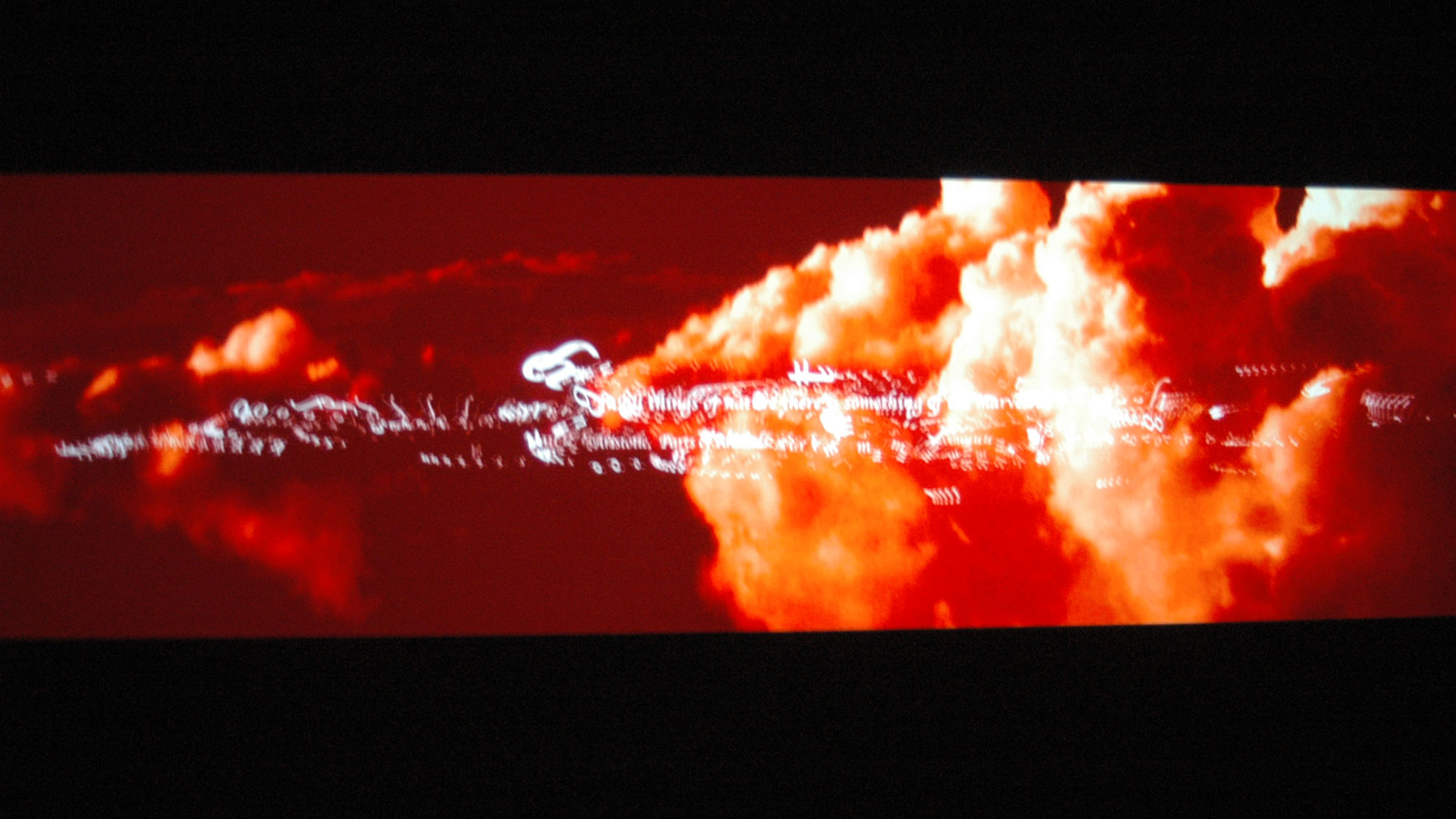 The Nature of Being
Scanner + Olga Mink
Friday, April 17, 2009 at 8PM
Theater at EMPAC
The Nature of Being is a live audiovisual "conversation" between Scanner and Mink comprised of three channels of stunning cinematic video projection and an intense - at times haunting - live soundtrack Sometimes familiar, sometimes ambiguous, this performance transforms and mutates across the borders of recognition: footsteps become rhythm; wind becomes melody, as cinematic images reflect, compliment and contrast the soundtrack. Their goal is towards building an emotional relationship to the projections and sound, a work that seeks a departure from the familiar digital paths, striking the heart, the soul, and the mind.
The Nature of Being is a performance guided by contemplative sound and image, creating an abstract story yielding to a state-of-flux- cinematic experience. By use of immersive projections, panoramic views and surround sound, sensuality is re-imagined, reinterpreted, connecting multiple realities in a multi-angled perspective, merging and juxtaposing various points of views.
Scanner - British artist Robin Rimbaud traverses the experimental terrain between sound, space, image and form, creating absorbing, multi-layered sound pieces that twist technology in unconventional ways. From his early controversial work using found mobile phone conversations, through to his focus on trawling the hidden noise of the modern metropolis as the symbol of the place where hidden meanings and missed contacts emerge, his restless explorations of the experimental terrain have won him international admiration from amongst others, Bjork, Aphex Twin and Stockhausen.
Olga Mink works as a media-artist and filmmaker in the Netherlands. In 2002 she finished her Masters Fine arts at the Sandberg Institute in Amsterdam. Her work ranges from conceptual approaches in digital media, to audiovisual performances, interactive installations, animation-design, and educational programmes. She likes to explore and research the boundaries within interdisciplinary media and arts. Always pushing the envelope to create and experience something new and unique. In 2003 she has been commissioned to develop a permanent interactive installation for a newly build cultural centre in the South of Holland. She curates events in new media and live cinema performance.
Dates + Tickets
Music/Sound
Time-Based Visual Art
Performance
The Nature of Being
Scanner + Olga Mink