Image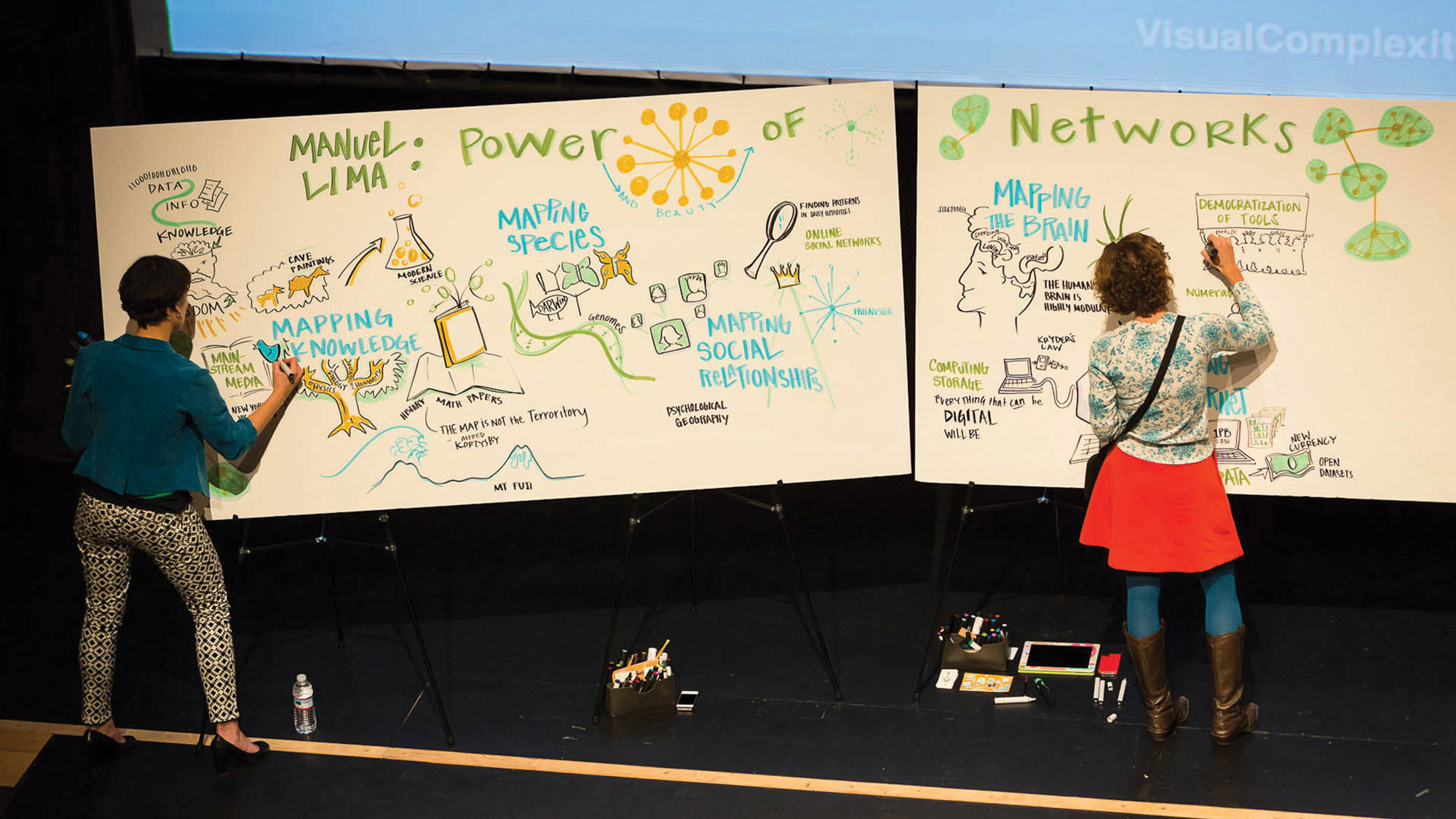 Manuel Lima
Session: The Power of Networks
Wednesday, November 7, 2012 at 6PM
Theater
Manuel Lima, author of Visual Complexity: Mapping Patterns of Information, led a discussion on network visualization, which has experienced a meteoric rise in the last decade, bringing together people from various fields and capturing the interest of individuals across the globe. This talk explored the critical paradigm shift of using networks to map the complexities of our modern world rather than hierarchical tree structures. 
The talk was drawn live by ImageThink (Nora Herting and Heather Willems), who use the art of graphic facilitation to transform complex ideas into powerful visual stories. Lima is an interaction designer and founder of VisualComplexity.com, a comprehensive repository of complex network visualizations. Prior to joining Microsoft, Lima worked as a senior user experience designer at Nokia and senior interaction designer at the leading digital agency R/GA.
Observer Effects offered a dialogue between the fields of art and science. The title was derived from the principle in physics that the act of observation transforms the observed, an idea that has been influential in philosophy, aesthetics, psychology, and politics.
Dates + Tickets
Manuel Lima
Session: The Power of Networks
As part of
Discipline
Humanities
Tools and Technology
Visual Art
Season