Image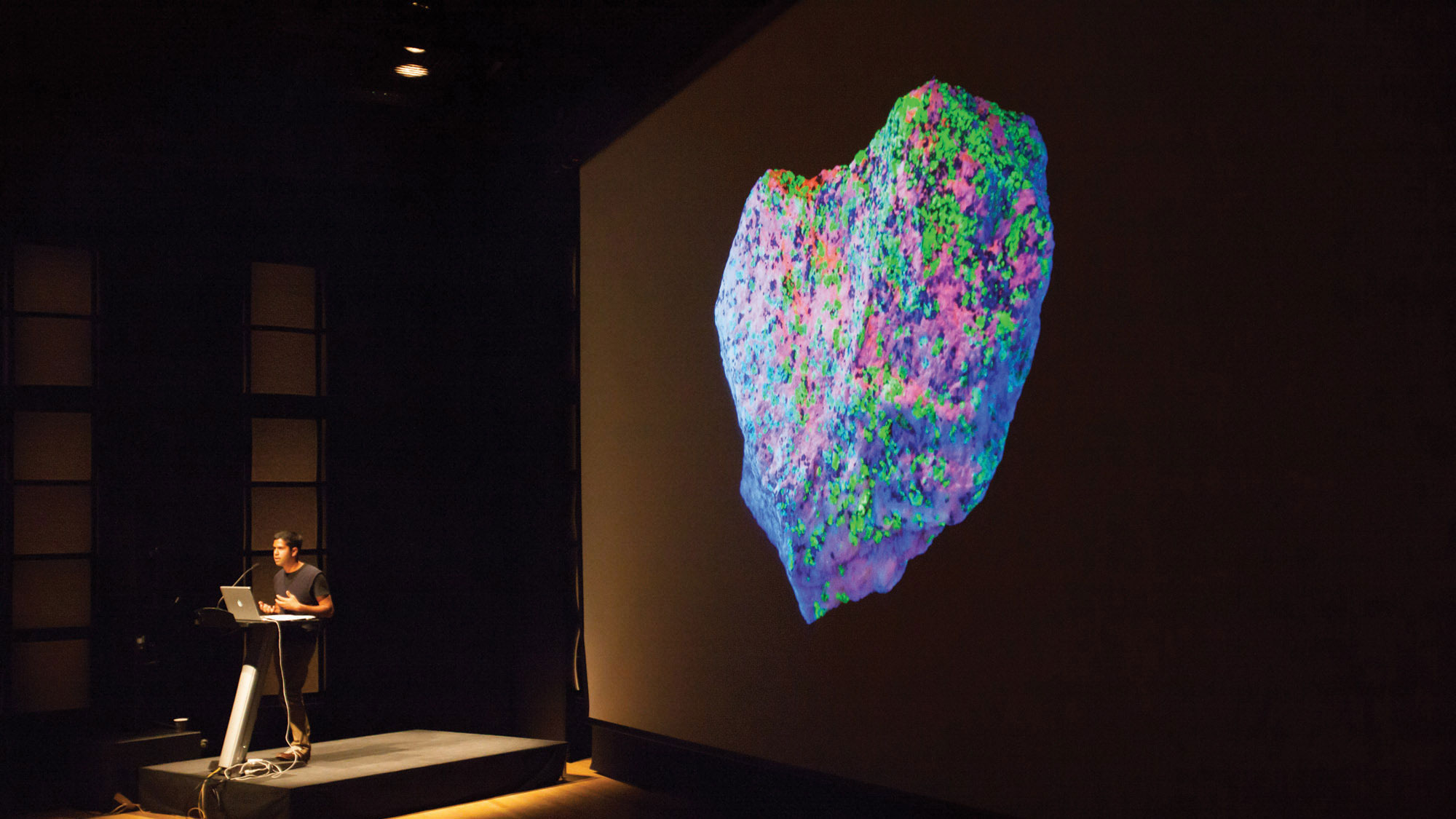 Melvin Moti
The Eye As I Can See
Wednesday, September 19, 2012 at 6PM
Studio 2
In this talk, Dutch artist Melvin Moti considered the nuances of visual perception and the paradoxical status of the eye, which acts as both a camera and a lens. 
As an artist, Moti primarily works with film, but also uses a range of media including photography, drawing, text, and installation. His pieces are often the outcome of extensive research into overlooked historical events that have a prophetic quality when reconsidered from a contemporary perspective. In response to our oversaturated visual culture, Moti explores conditions characterized by a reduction in sensory perception. Positioning the viewer as a witness, his non-narrative films open up a political space for imagination and creativity through the disjunctive clash between the moving image and its corresponding voiceover. In addition to producing films, Moti has exhibited artist books, objects, and drawings.
Observer Effects offered a dialogue between the fields of art and science. The title was derived from the principle in physics that the act of observation transforms the observed, an idea that has been influential in philosophy, aesthetics, psychology, and politics.
Dates + Tickets
Melvin Moti
The Eye As I Can See