Image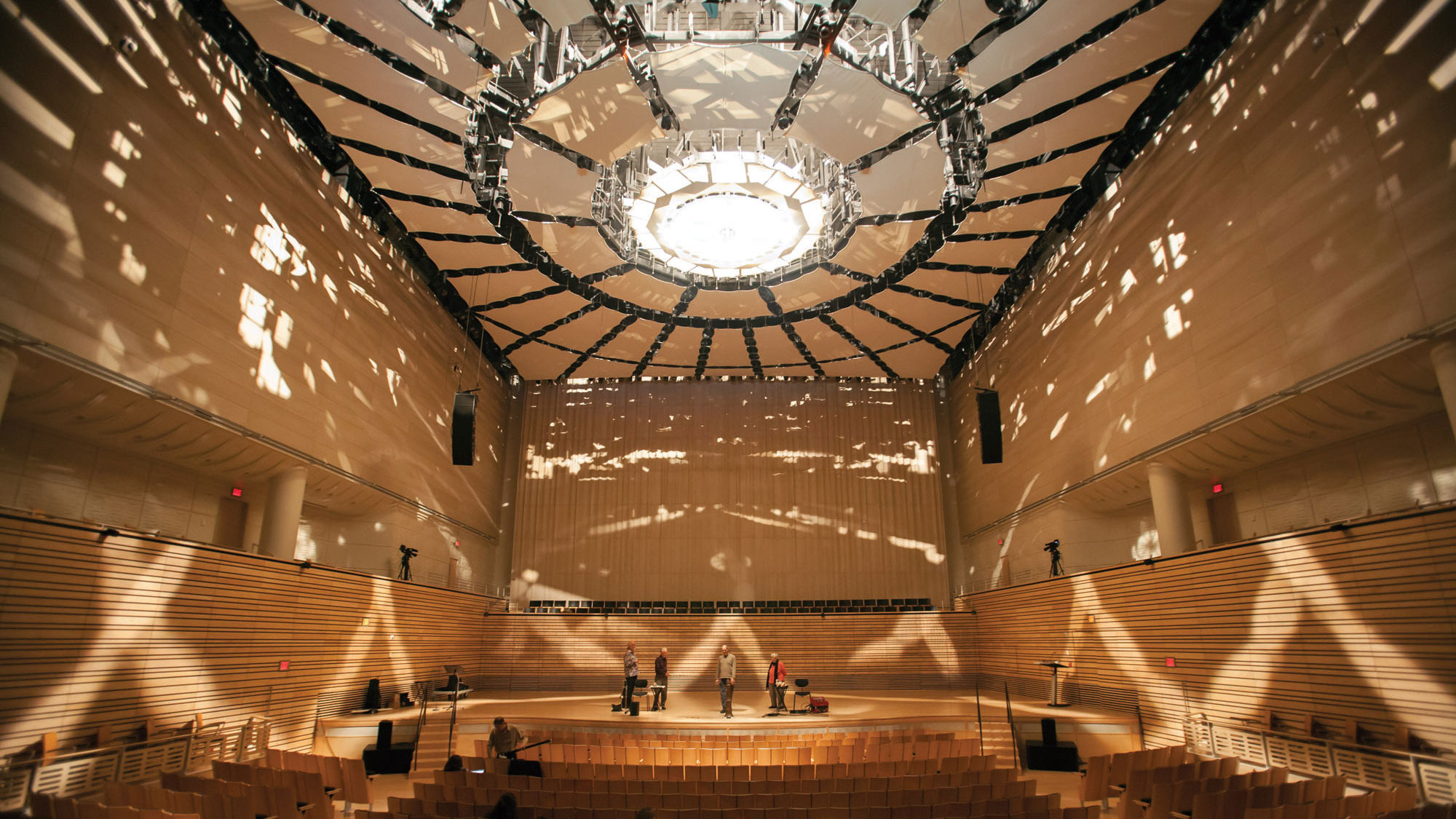 Oliveros at 80
Thursday, May 10, 2012 at 7:30
Concert Hall
Join us for a celebration of Pauline Oliveros' 80th birthday, complete with Tibetan dungchen, didgerdoo, accordion, meditative percussion, and the Fort Worden Cistern—a two-million-gallon underground water tank made famous by Oliveros' 1988 Deep Listening album and recreated by Jonas Braasch from Rensselaer's Architectural Acoustics program. Presented in collaboration with the Rensselaer Arts Department, this event will benefit the Deep Listening Institute.
May 10 — Open Studio
During Local Lunch in the café, peek into the process of Pauline Oliveros and Jonas Braasch, who will be working on their Fort Worden Cistern simulation for an evening performance in the Concert Hall. 
Program Info:
Land of Snows — by Brian Pertl Musicians: Brian Pertl (Dung Chen Tibetan Horn), Stuart Dempster, Pauline Oliveros (Conches); Monique Buzzarté, Peter Zummo, Jen Baker (Digjeridus); Cistern simulation technology by Jonas Braasch, Anne Guthrie, Sam Clapp.
From Now On — by Deep Listening Band (Oliveros/Dempster/Gamper) Musicians: Deep Listening Band (Oliveros, Dempster) and guest artist Brian Pertl.
Returning — by Oliveros/Dempster Musicians: Pauline Oliveros (Voice, Accordion) and Stuart Dempster (Trombone/Didjeridu).
The Single Stroke Roll Meditation — by Pauline Oliveros Musicians: Ade Knowles and the Congeras and Richard Albagli with the Rensselaer Percussion Ensemble.
Exit Sliding — by Stuart Dempster Musicians: Jennifer Baker, Monique Buzzarté, Stuart Dempster, and Peter Zummo (four trombones).
Dates + Tickets
Pauline Oliveros: Open Studio
Season