Image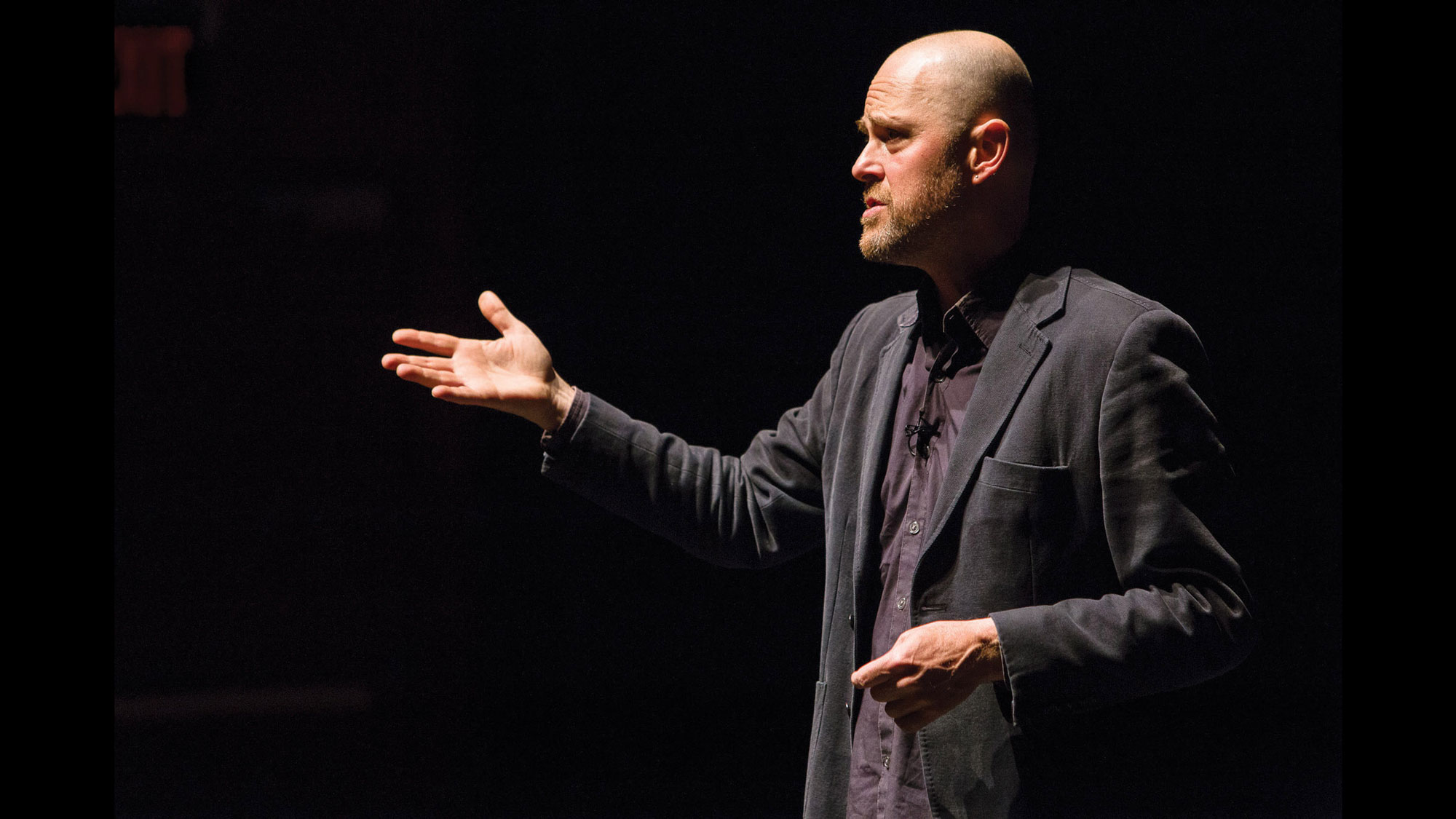 Alva Noë
See Me if You Can! Art and the Limits of Neuroscience
Wednesday, March 27, 2013 at 6PM
Theater
New ways of thinking about the nature of visual consciousness allow us to reconsider art and its place in our lives. In this talk, Alva Noë, a leading figure in cognitive science, argued that art is philosophical and philosophy is aesthetic. Against this background, there are new possibilities for understanding what it is to be a person, asking if our experience of the world stems from the firing of neurons in our brains or from our interactions with our surroundings. 
Noë is a writer and a philosopher who works on the nature of mind and human experience. He is the author of Action in Perception (MIT Press, 2004) and Varieties of Presence (Harvard University Press, 2012). Noë is a professor of philosophy at the University of California, Berkeley, where he is also a member of the Institute for Cognitive and Brain Sciences and the Center for New Media. Noë is a 2012 recipient of a Guggenheim fellowship, and is a weekly contributor to National Public Radio's science blog 13.7: Cosmos and Culture.
Observer Effects offered a dialogue between the fields of art and science. The title was derived from the principle in physics that the act of observation transforms the observed, an idea that has been influential in philosophy, aesthetics, psychology, and politics.
Dates + Tickets
Alva Noe
See Me if You Can! Art and the Limits of Neuroscience
As part of
Discipline
Humanities
Science
Visual Art
Season