Image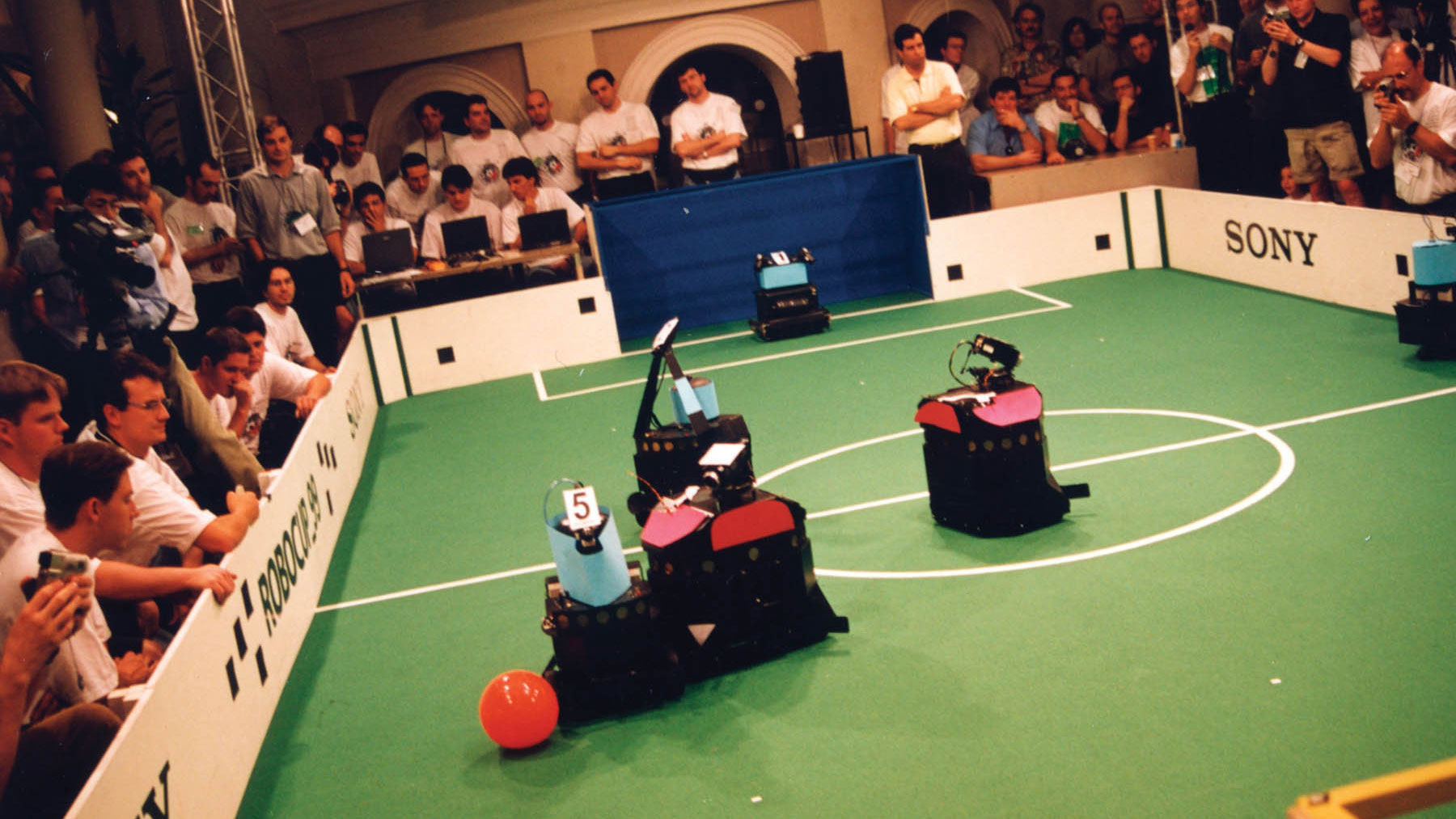 RoboCup 99
Directed by Mika Taanila
Tuesday, March 25, 2014 at 7:30PM
Theater
Mika Taanila's documentary follows the antics of soccer playing robots, pitted against each other at the annual RoboCup tournament on the eve of the 21st century. With RoboCup 99, the Finnish filmmaker continues his investigations into the unwieldy dynamic between man and machine. Using deliberately aged footage from the tournament to highlight the failed experiments of the past, the film tracks the clumsy desire of the makers' drive toward technological progress. Taanila's short film Optical Sound, a symphony for an array of obsolete inkjet printers, will accompany the screening.
RoboCup 99 is part of Filmmaker Focus: Mika Taanila, a retrospective overview of the documentary films of Mika Taanila, who has created acclaimed works of film, video, photography, installation, and sound over the past 20 years. Reflecting on utopian technological innovators across the fields of engineering, architecture, and music, Taanila's films explore unsung genius and delve into the gap between technological progress and society's looming destruction to uncover the successes and failures of a century of progress. Filmmaker Focus is devoted to the presentation of a series of works by a single filmmaker whose considerable body of work experiments with the documentary form to investigate the implications of technological development and innovation.
Oraib Toukan and Ala Younis's From the impossibility of one page being like the other will be screened prior to RoboCup 99, as part of the Frieze Film series.
Dates + Tickets
Film/Video
Time-Based Visual Art
RoboCup 99
Directed by Mika Taanila