Image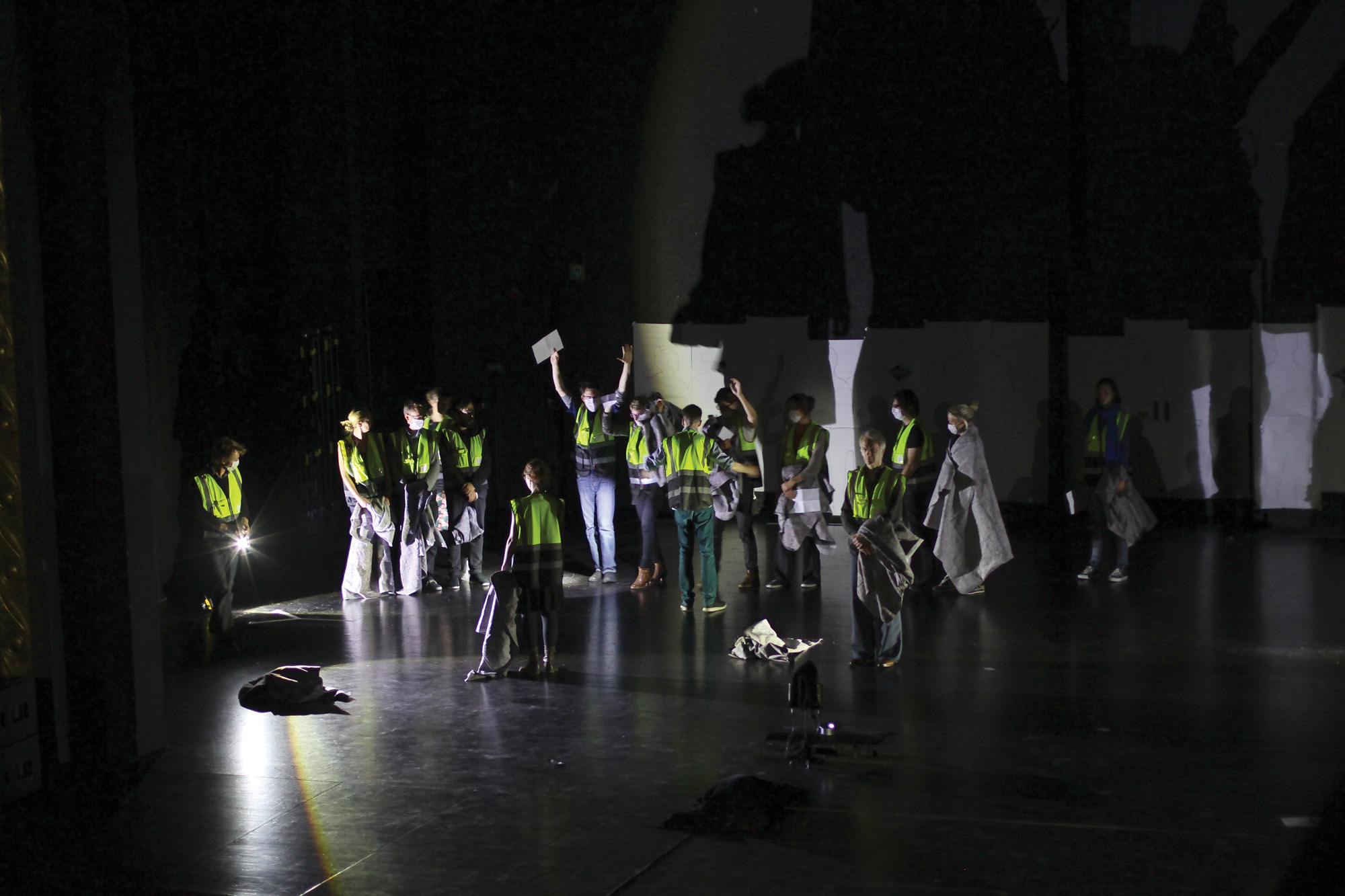 The Extra People
Ant Hampton
Thursday, September 10, 2015 at 7PM
Theater
The Extra People is an immersive theater performance where 15 audience members sit and watch another 15 onstage. After half an hour, they find themselves replacing those onstage, only to discover that another 15 have appeared in the seats they've left behind. And so it continues, through the hours… The theater building—dormant, empty, and unlit save for your flashlight—seems unable to be deactivated. And within this strange process, wearing headphones and a "hi-viz" vest, you're cast along with everyone else as some kind of extra. But an extra for what?
Starting with Rotozaza's Etiquette (2007), Ant Hampton has created nine "autoteatro" works, including his recent Bessie-award-winning collaboration with Tim Etchells for library reading rooms (The Quiet Volume). The "protocol" behind autoteatro—automated processes (often audio) where instructions are given to audience members who find themselves experiencing the work from the inside—is now taken back to the theater building to operate on a larger scale.
The Extra People was commissioned by EMPAC and will premiere in the space where it was developed via the artist-in-residence program.
Ant Hampton (British, b.1975 Fribourg, Switzerland) made his first show as Rotozaza in 1998, a project which ended up spanning performance, theater, installation, intervention and writing-based works, and often focusing on the use of instructions given to unrehearsed "guest" performers, both on stage and in public settings. Solo projects include ongoing experimentation around "live portraiture": structured encounters with people from non-theatrical milieu.
Dates + Tickets
The Extra People
Ant Hampton
The Extra People
Ant Hampton
The Extra People
Ant Hampton
Season
Production Credits
The Extra People
Written and directed by Ant Hampton
Sound design and composition: Sam Britton
Artistic advice: Kate McIntosh
Editing and system design/tech director: Hugh Roche Kelly
Early development/brainstorming: Geoff Sobelle and Trey Lyford
Assistance at EMPAC: Julia Asharaf
Creative producer: Katja Timmerberg
Commissioned by Experimental Media and Performing Arts Center (EMPAC) at Rensselaer Polytechnic Institute
Thanks to Vallejo Gantner, Britt Hatzius, Matthieu Goeury/Vooruit, Edmund and Tina Manwarren Roche-Kelly, and to the many volunteers who have helped with tryouts and development in Troy, Brussels, and Gent.
Funding
Co-production partners: EMPAC, Kaaitheater (Brussels), Malta Festival (Posnan), French Institute Alliance Française (NYC). Supported by: the Culture Program of the European Commission via the House on Fire network.
Special thanks to Coda Cola, London, for generous studio support.