Image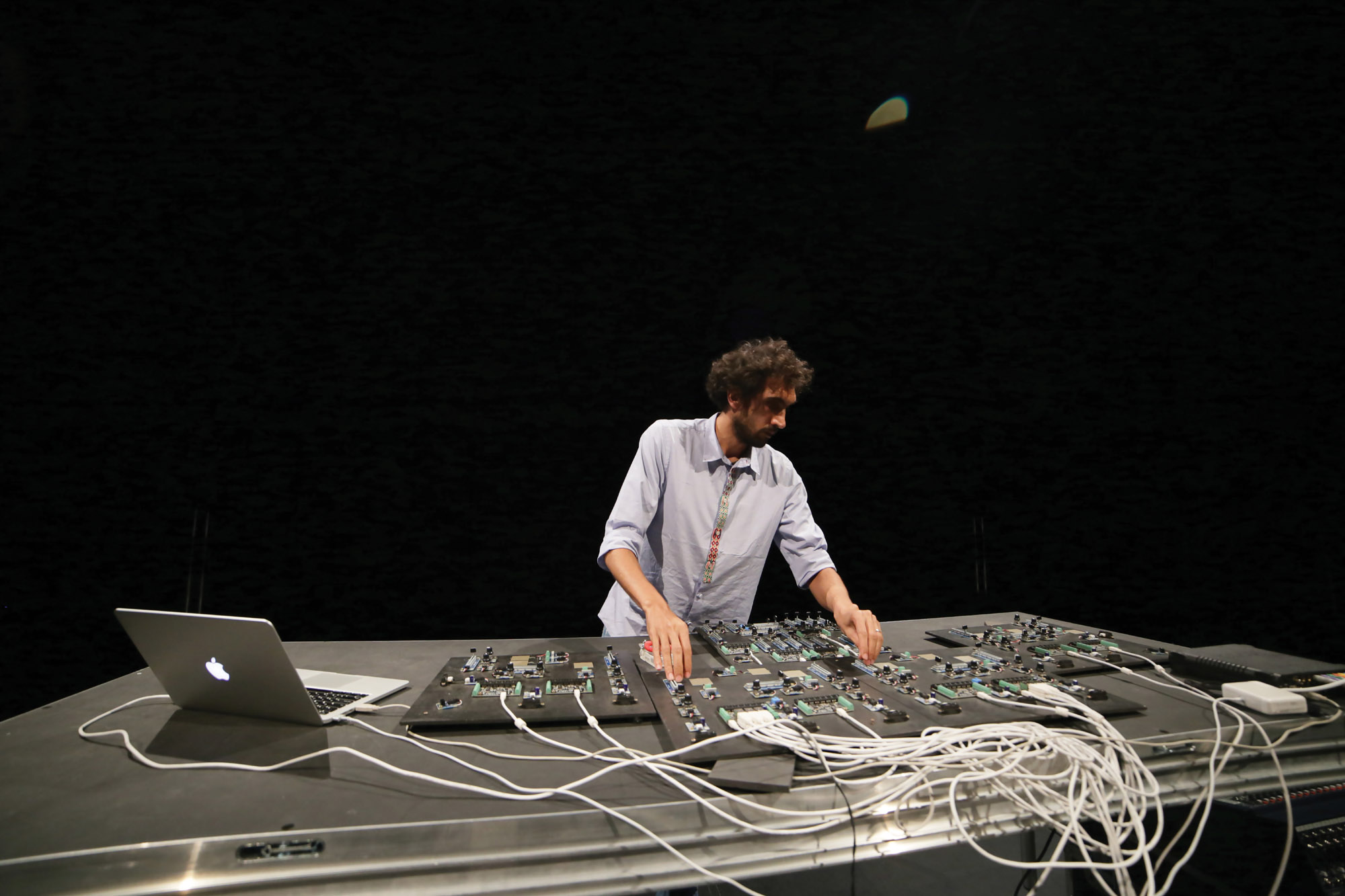 WITHIN 2
Tarek Atoui
Thursday, September 24, 2015 at 7PM
Studio 1—Goodman
For WITHIN 2, Tarek Atoui will present his approach to performing sound in relation to anticipation, tactile sound, visual noise, gestures, and the multimodal nature of hearing. The workshop is a platform for performance, research, improvisation, and spatial composition that explores not only auditory perception among our diversity of listening abilities, but the social relations of public space, techniques of visual communication, and architectural tactility.
Atoui presented the project's first incarnation, WITHIN, as a series of performances and workshops during the Sharjah Biennial in 2011 and has continued to research principals of sonic architecture (in particular, the system of DeafSpace, developed by Hansel Bauman at Gallaudet, Washington) in the development of instrument-building techniques. During his time at EMPAC, Atoui will work with Distinguished Research Professor of Music Pauline Oliveros to engage students in designing and building new instruments and interfaces for performance.
WITHIN 2 is presented in collaboration with Berkeley Art Museum and Pacific Film Archive, Berkeley.
Dates + Tickets
Music/Sound
Performance
Commission
WITHIN 2
Tarek Atoui
Season
Production Credits
Co-produced with Berkeley Art Museum and Pacific Film Archive