Image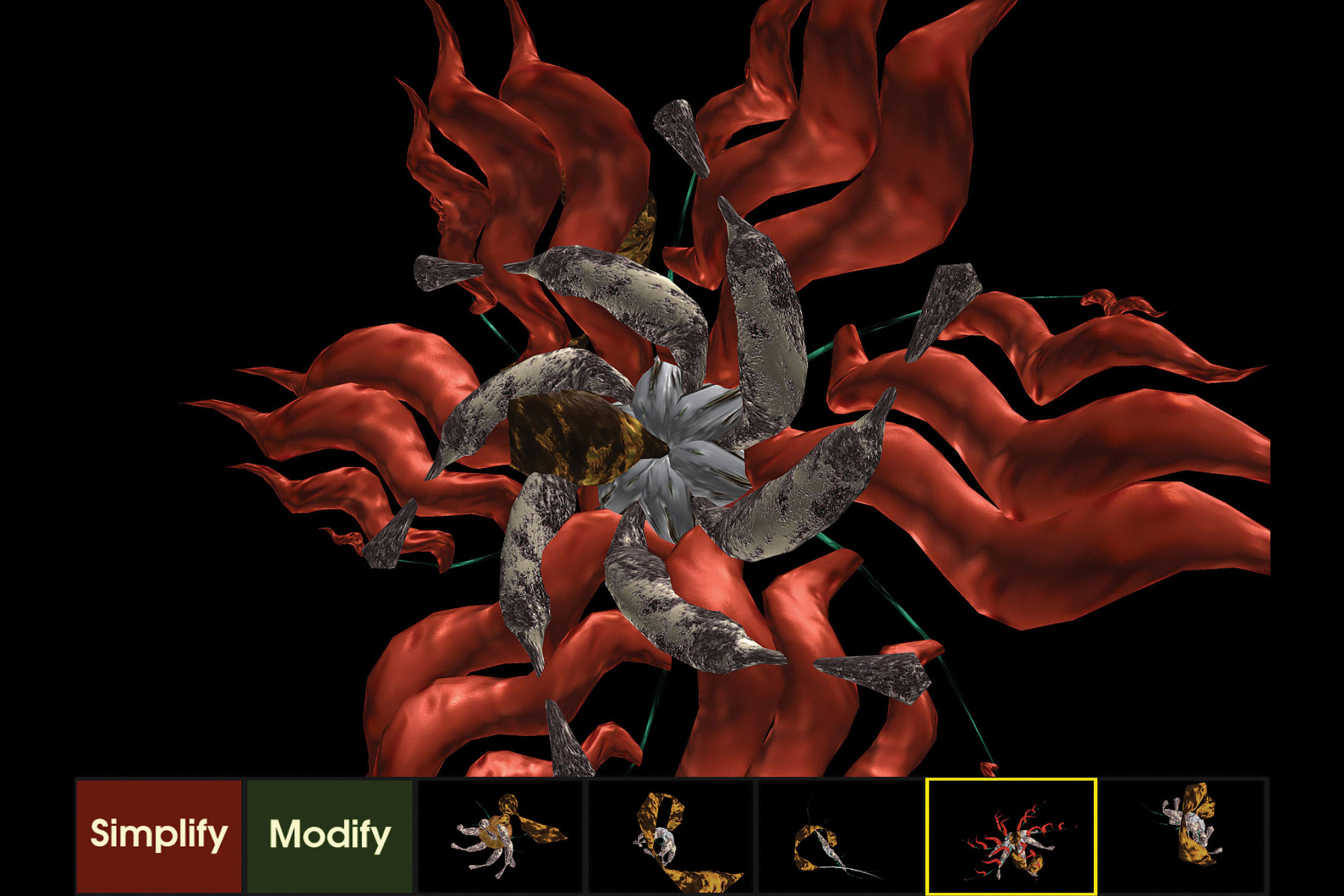 Bernd Lintermann
Art and Science: Pushing the Limits of the Creative Process in Media Art
Wednesday, April 20, 2016 at 2PM/7PM
Studio 2
On April 21–22 internationally renowned researchers Bernd Lintermann and Markus Noisternig will give insight into the most sophisticated computer-based applications in real-time generated immersion for sight and sound. Both have been collaborating with EMPAC's research, production and development of new technology and new works.
Bernd Lintermann works as an artist and scientist in the field of real-time computer graphics with a strong focus on interactive and generative systems. The results of his research are applied in the scientific, creative, and commercial context. While at EMPAC, Lintermann will present a pair of talks to introduce work being done at the intersection of art and science and outline specific computational strategies. Lintermann and his software were the foundation for the first big multi-year EMPAC production, the panoramic, interactive film by the Wooster Group, made for the opening of EMPAC. He has worked with internationally renowned artists, like Bill Viola, Jeffrey Shaw, and Peter Weibel, and has created a vast range of interactive, immersive, and 3D environments. One significant example is the software Xfrog, a procedural modeling and animation system with a focus on complex organic structures used by various entertainment companies, including Electronic Arts, Lucas Digital, and Digital Domain. The software has been used in movies such as Avatar and Alice in Wonderland. In 2015, Xfrog was nominated for a Scientific Achievement Award by the Academy of Motion Pictures.
Part One (2 PM):
Art and Science: Pushing the Limits of the Creative Process in Media Art I In his first presentation, Bernd Lintermann will give a technical introduction to computational strategies he developed for algorithmic modeling, interactive scenarios, and immersive environments, including the software Xfrog. This talk is especially geared towards programmers, artists, and practitioners of digital media.
Part Two (7 PM):
Art and Science: Pushing the Limits of the Creative Process in Media Art II In the second presentation, Bernd Lintermann will present examples from the oeuvre of works he has developed in various interactive media formats, also in 3D stereoscopic projection. These will include virtual reality installations for museums, stage performances, panoramic and dome projections, and stereoscopic projections for music concerts. This presentation will provide an experiential encounter with Lintermann's work and a point of reference for where the frontiers of art and science are today.
Dates + Tickets
Bernd Lintermann
Art and Science: Pushing the Limits of the Creative Process in Media Art