Image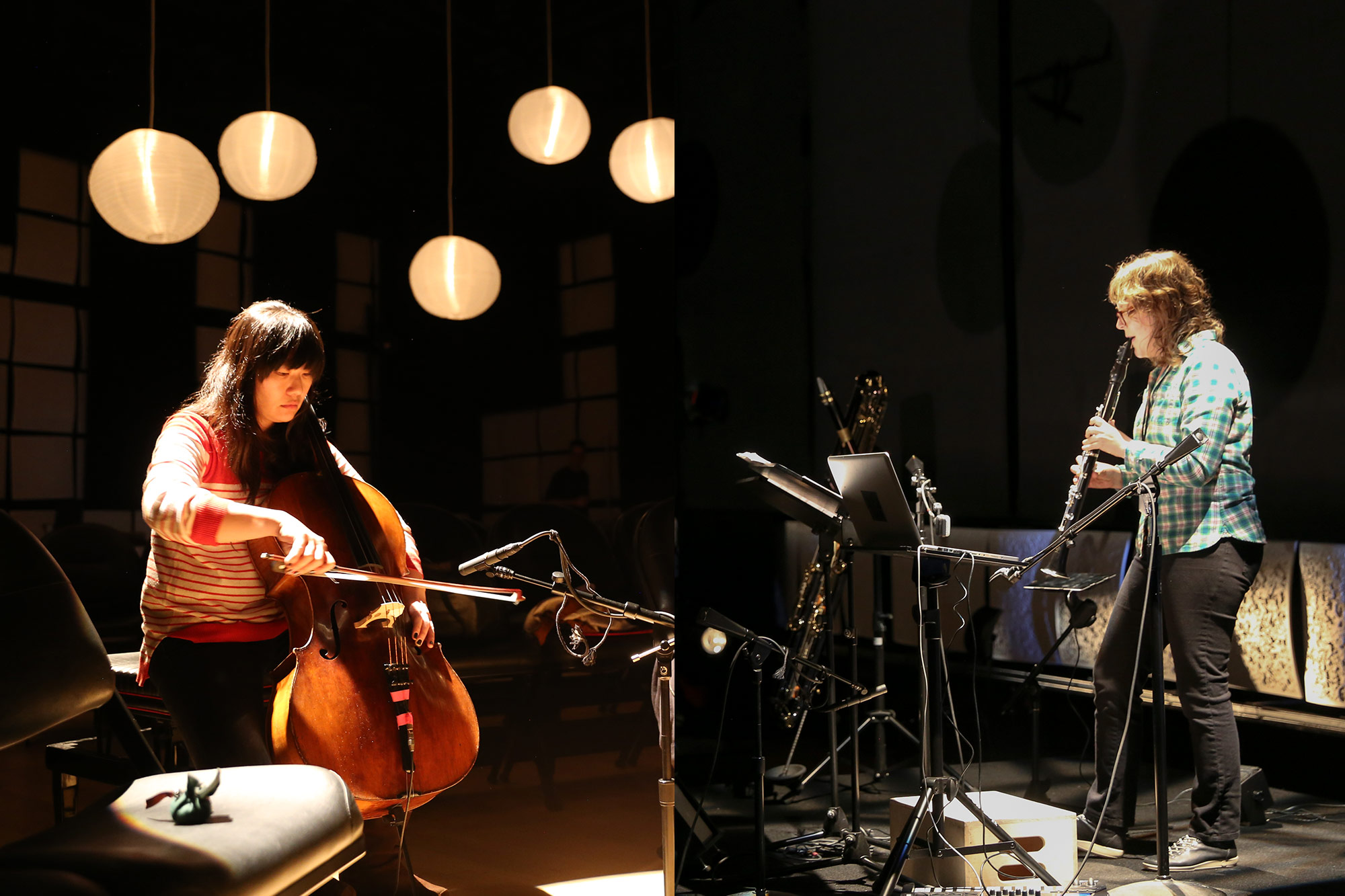 Rane Moore + Okkyung Lee
Thursday, January 28, 2016 at 7:30pm
Studio 2
Dislocating their instruments from their traditional orchestral context, Rane Moore and Okkyung Lee presented an evening of solo performances to explore a greater sonic range of the clarinet and cello.
Experimental cellist Okkyung Lee can be found everywhere—performing in underground clubs and venues across the world as well as with legends like Laurie Anderson, John Zorn, and Thurston Moore. Lee brings aggressive intensity to her amplified solo cello set, deconstructing the sound of the cello and rebuilding it in unexpected ways.   Boston-based new-music virtuoso
Rane Moore is known for her "enthralling and phenomenal" performances as a soloist and with Talea Ensemble, Callithumpian Consort, and Sound Icon. She will present a solo set of some of the most challenging contemporary works for bass and contrabass clarinet and electronics, by composers Raphaël Cendo, Hans Tutschku, Per Bloland, and more.
PROGRAM
Rane Moore, clarinets
Per Bloland — Quintet for solo clarinet and electronics (2009)
Hans Tutschku — Still Air 1 (2011)
Ronald Bruce Smith — Something Suspicious (Small) (2005)
Raphaël Cendo — Décombres (2006)
Okkyung Lee, cello
Solo Improvisations
Dates + Tickets
Season