Image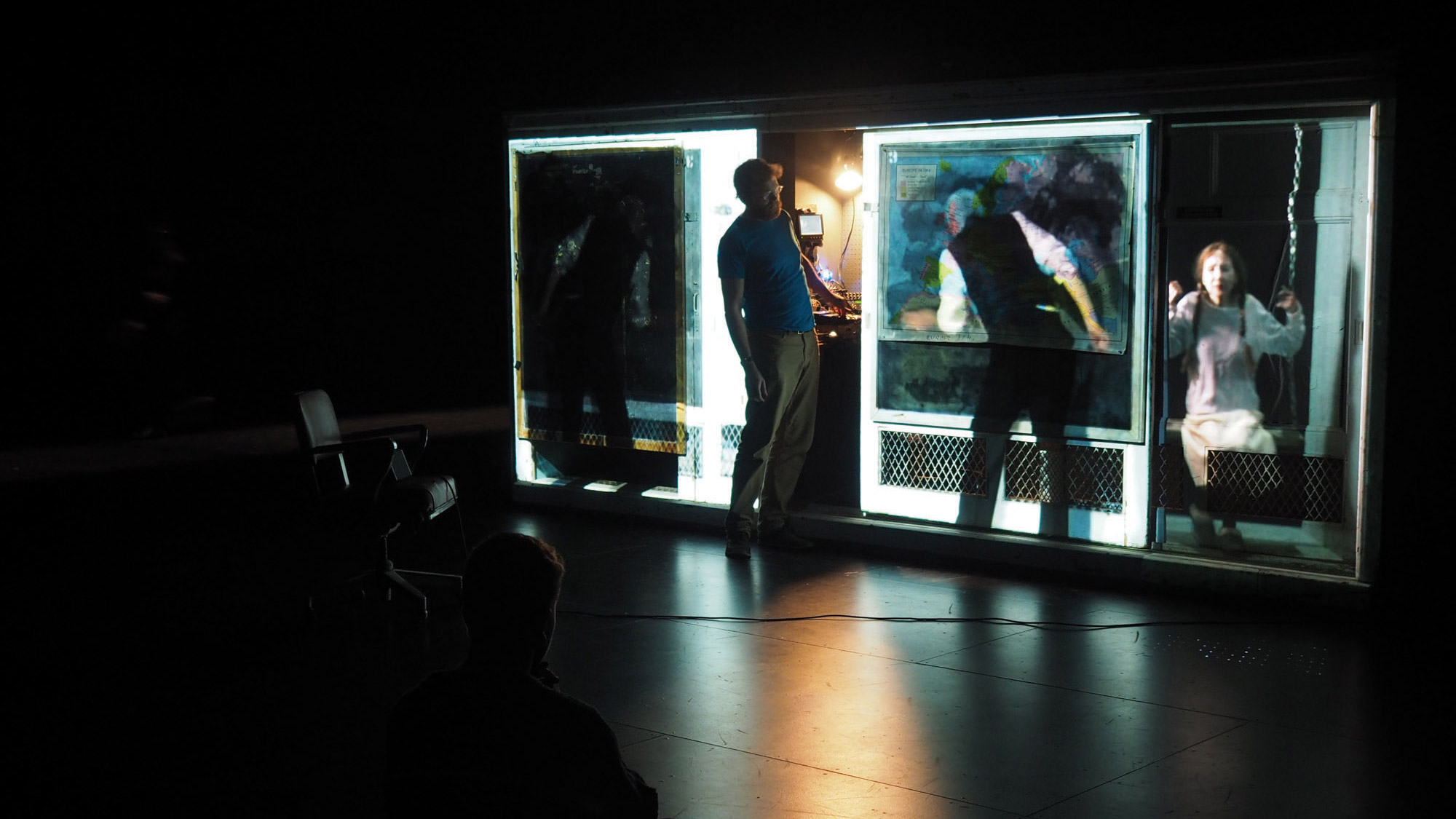 This Was the End
Mallory Catlett / Restless NYC
March 19–20, 2018
Studio 1—Goodman
This Was The End was a multimedia performance inspired by canonical Russian playwright Anton Chekhov's Uncle Vanya. In the play, Vanya asks, "What if I live to be 60?" This Was The End answered that question through a story told by four actors in their 60s. Director Mallory Catlett was in residence at EMPAC with sound designer G. Lucas Crane and video designer Keith Skretch to develop their theatrical production into a multimedia installation about memory and time.
Like the performance, the new installation featured the architectural façade of the original PS 122, an iconic NYC arts building, to physically frame and contextualize Catlett's adaptation. Catlett, her collaborators, and This Was the End actors were in residence at EMPAC to shoot new footage for their installation. They used this footage to activate the historic façade with interactive video and sound from their theatrical production, drawing viewers into the installation to investigate what came before, what is now, and what might be. On the installation's opening night, Crane performed live sound inside the space. 
Mallory Catlett is a New York-based creator and director of performance across disciplines. She is the Artistic Director of Restless NYC whose production of This Was The End won an Obie Award. Other works include City Council Meeting, a regional theater experiment in participatory democracy and multimedia music theater piece Red Fly/Blue Bottle that performed at EMPAC in 2010. She has shown her work in New York City at Here, Performance Space 122, Abrons Arts Center, and the Brooklyn Academy of Music.
G. Lucas Crane is a sound artist and performer from Brooklyn, NY. Major projects include the psych-rock band Woods, the cassette-collage project Nonhorse, and the experimental theater of Performance Thanatology.
Keith Skretch is a New York-based video designer whose work has been shown at the Brooklyn Academic of Music, REDCAT, The Old Globe, MCA Chicago, and Performance Space 122.
Dates + Tickets
Dance/Theater
Performance
Installation
This Was the End
Mallory Catlett / Restless NYC
G. Lucas Crane will perform live sound inside the space.
Dance/Theater
Installation
This Was the End
Mallory Catlett / Restless NYC
Season
Production Credits
Foundation for the Contemporary Arts, Creative Opportunity Fund