Image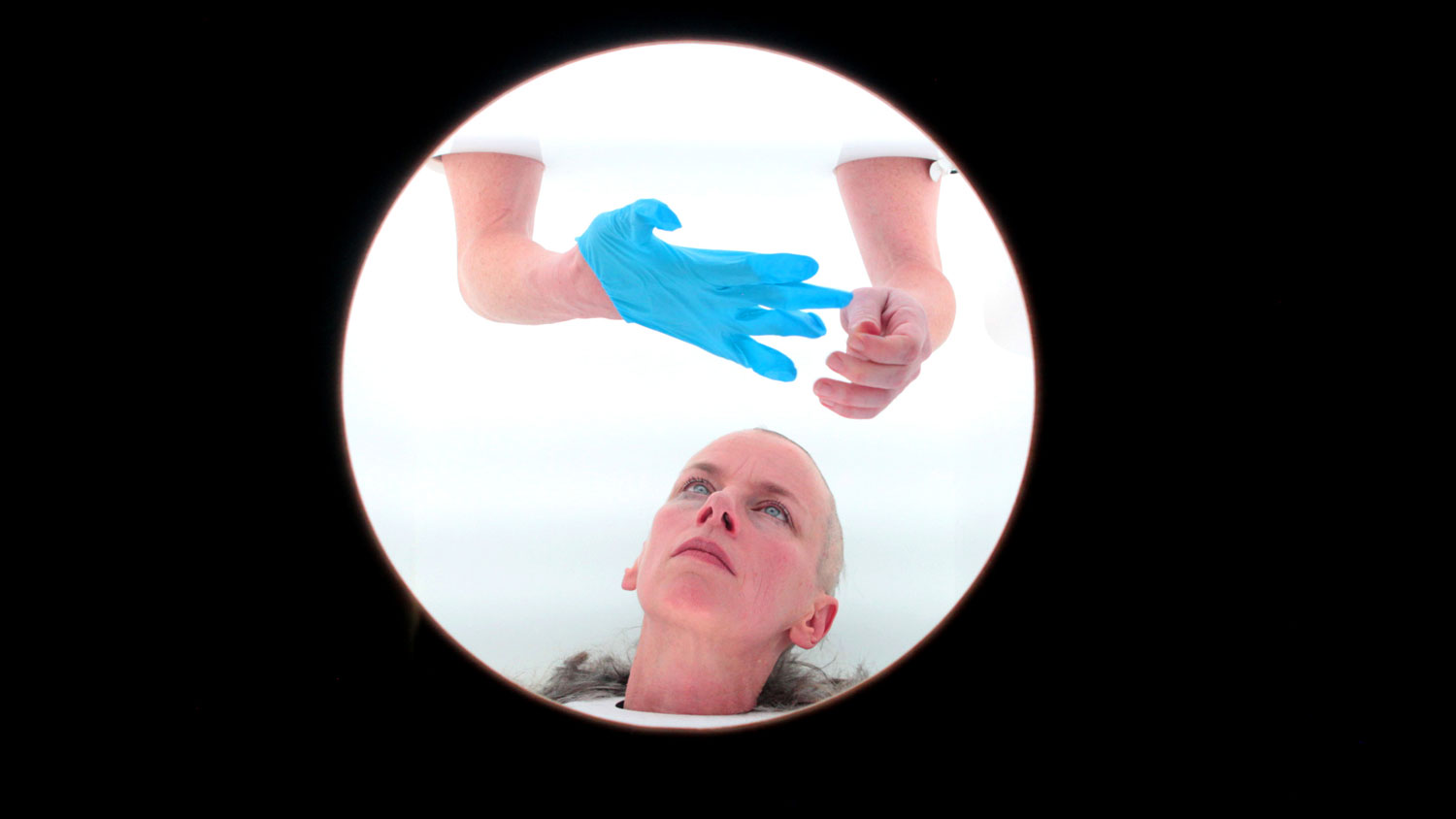 Michelle Ellsworth
Work in Progress
Thursday, February 27, 2020 at 7PM
Studio 1—Goodman
Choreographer Michelle Ellsworth has a prolific body of work that skirts the disciplinary perimeters of dance, theater, film, carpentry, web design, and more. She has a knack for mixing humor and candor to perform elaborate systems with physical materials like wood and gears. Her work cleaves—paradoxically meaning both "divide" and "adhere"—the body and technology.
Ellsworth and her technicians will work with the EMPAC team in an exploratory collaboration. Residencies immerse us in the creative process of artists we trust and whose work we cherish as they work with our team to discover new ideas and approaches.
As a part of this residency and to introduce the artist to EMPAC audiences, Ellsworth will be in conversation with curator Ashley Ferro-Murray at a work-in-progress event to contextualize her body of work and illuminate her creative process in developing the new project.
Work-in-progress events offer a window into the research, development, and production of new works by artists in residence at EMPAC. These free events open up a dialogue between our audiences, artists, and EMPAC staff.
Refreshments will be served.
Dates + Tickets
Dance/Theater
Work in Progress
Michelle Ellsworth
Work in Progress
Season
Funding
Support from the University of Colorado, Boulder.
EMPAC Spring 2020 presentations, residencies, and commissions are made possible by Rensselaer Polytechnic Institute, with additional support from the National Endowment for the Arts; New York State Council on the Arts with the support of Governor Andrew M. Cuomo and the New York State Legislature; the Australian Government through the Australia Council for the Arts; and Vlaamse Gemeenschap, department of Culture, Youth, and Media.