Image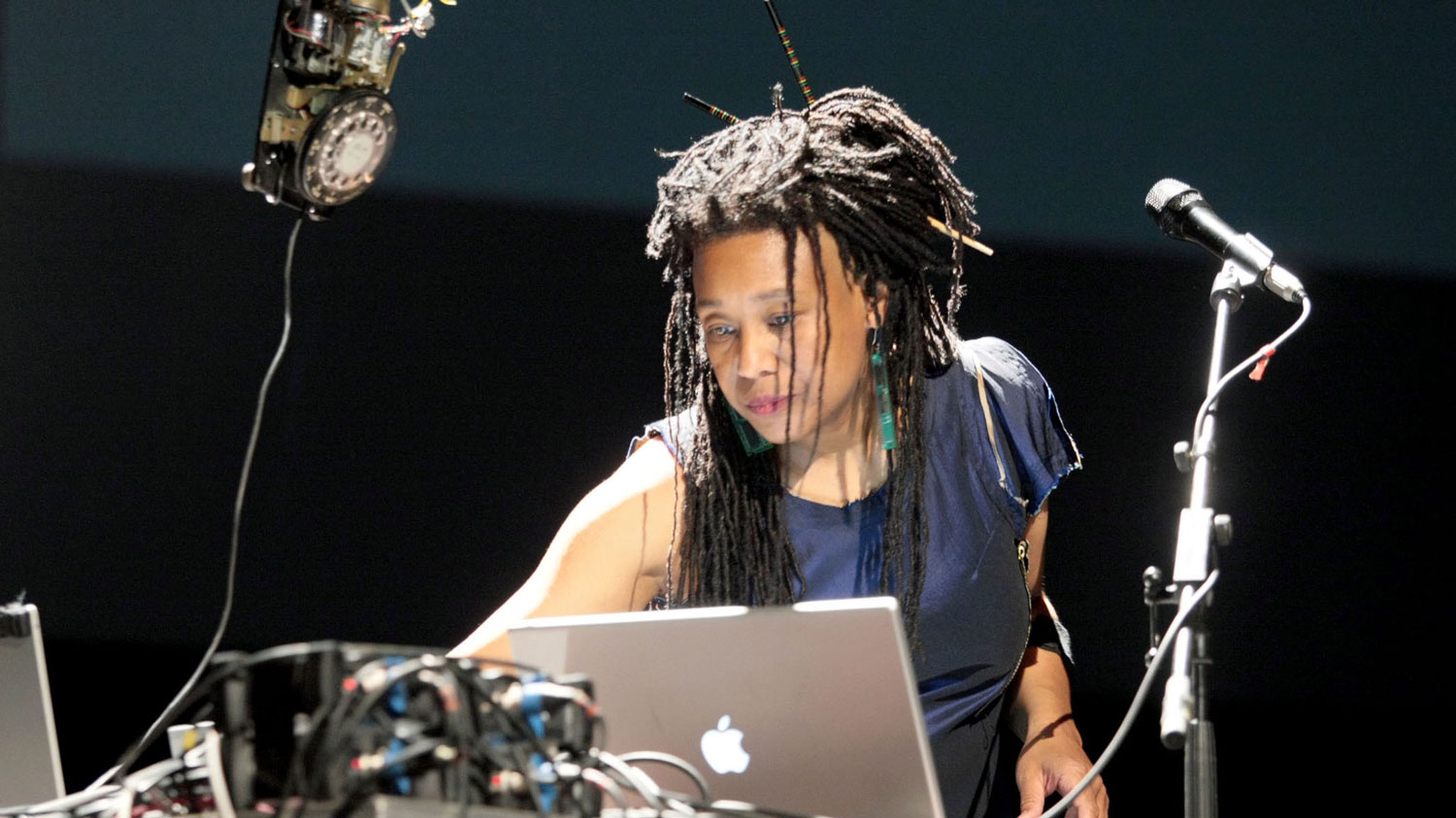 Process and Performance
Pamela Z
Thursday, October 15, 2020 at 6PM
Pamela Z is a composer/performer and media artist making works for voice, electronic processing, samples, gesture activated MIDI controllers, and video. She has toured throughout the US, Europe, and Japan. Her work has been presented at venues and exhibitions including Bang on a Can (NY), the Japan Interlink Festival, Other Minds (SF), the Venice Biennale, and the Dakar Biennale. She has composed scores for dance, film, and chamber ensembles (including Kronos Quartet and Eighth Blackbird). Her awards include the Rome Prize, United States Artists, the Guggenheim, Doris Duke Artist Impact Award, Robert Rauschenberg Foundation, and the Herb Alpert Award.
Through video and audio examples and a bit of live demonstration, composer/performer and interdisciplinary artist Pamela Z will share her work and her process, and will discuss the increasingly blurred lines between disciplines in her practice.  Highlighting her use of voice, processing, gesture-based MIDI controllers, video, found objects, and sampled speech sounds, she will illustrate the various directions her work has taken over the years and consider the new work she'll create during her upcoming EMPAC residency.
Dates + Tickets
Music/Sound
Talk
Commission
Process and Performance
Pamela Z
This event will be presented over ZOOM. 
Season
Funding
EMPAC Fall 2020 presentations, residencies, and commissions are made possible by Rensselaer Polytechnic Institute, with additional support from the National Endowment for the Arts; New York State Council on the Arts with the support of Governor Andrew M. Cuomo and the New York State Legislature; the Australian Government through the Australia Council for the Arts; and Vlaamse Gemeenschap, department of Culture, Youth, and Media. Additional project support by the Andy Warhol Foundation for the Visual Arts; New Music USA; CCS Bard; Creative Capital; the Graham Foundation; and the National Culture and Arts Foundation, Taiwan.