Image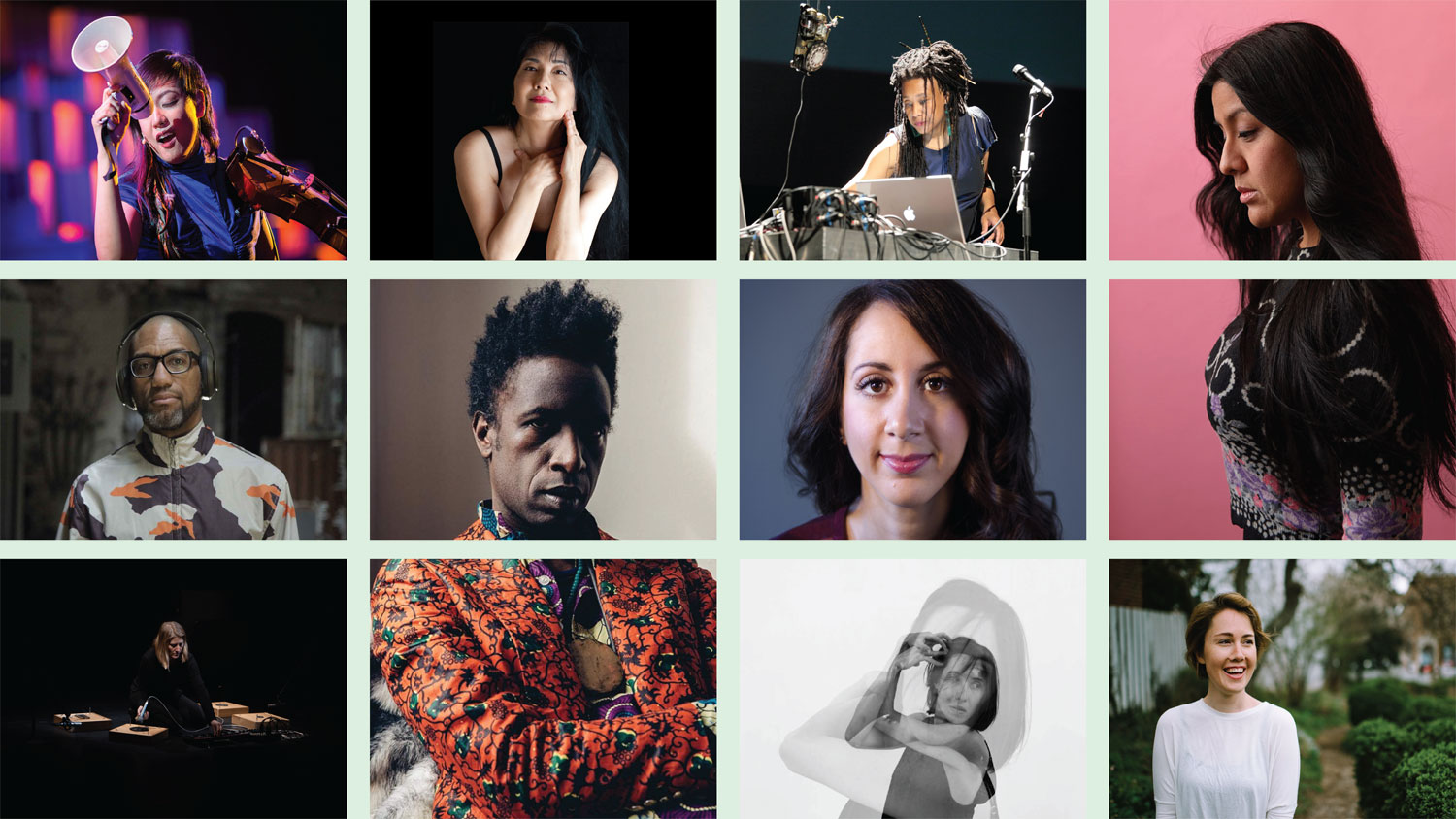 2020
Announcing 2020 New Music Commissions
Announcing 2020 New Music Commissions
In-depth support of artists continues despite being currently closed to the public
TROY, N.Y. — The Curtis R. Priem Experimental Media and Performing Arts Center (EMPAC) at Rensselaer Polytechnic Institute announces new Music Commissions, part of the curatorial programming of EMPAC's curator of music Dr. Anne Leilehua Lanzilotti.
EMPAC's current music commissions include:
As a 2020 awardee of the Native Launchpad Advancing Indigenous Performance Initiative, Lanzilotti is developing the music residencies and commissions in continuation of EMPAC's artistic directions and with her own perspectives. She is one of the center's three curators, alongside Vic Brooks, senior curator of time-based visual art, and Dr. Ashley Ferro-Murray, curator of theater and dance. Within an interdisciplinary framework, each EMPAC curator is responsible for supporting the development and production of new works, interfacing with a diverse roster of international artists, and programming adventurous performances and artworks for the Rensselaer campus and Capital Region communities and beyond.
A significant impact of the EMPAC commissioning program is a work's presence beyond EMPAC. Since the premiere of Jaamil Olawale Kosoko's theater/dance commission Chameleon: The Living Installments (curated by Ferro-Murray), which was co-presented by EMPAC and New York Live Arts in April and featured in The New York Times, the work has begun an international tour at Tanz im August presented by HAU in Berlin, followed by performances at PICA in Portland and Fringe Arts in Philadelphia. For time-based visual art, Ephraim Asili's newly commissioned feature film The Inheritance, curated by Vic Brooks and produced at EMPAC between 2018-2020, is to premiere at Toronto International Film Festival in early September and headline Currents at New York Film Festival later in the month, subsequently touring to festivals world-wide.
EMPAC is dedicated to the in-depth support of artists through the commissioning, residencies, production, and presentation of ambitious performances and artworks across music, time-based visual art, theater and dance. Our polyvocal curatorial approach resonates through each project, generating time-based works that are diverse in content, method, technology, and audience experience. These projects utilize not only EMPAC's technological infrastructure, but also the interdisciplinary expertise of its curatorial, production, and administrative staff. While EMPAC is currently closed to the public, the center continues to support artists with a full program of commissions, residencies, and related project support across disciplines.
EMPAC Fall 2020 presentations, residencies, and commissions are made possible by Rensselaer Polytechnic Institute, with additional support from the National Endowment for the Arts; New York State Council on the Arts with the support of Governor Andrew M. Cuomo and the New York State Legislature; the Australian Government through the Australia Council for the Arts; and Vlaamse Gemeenschap, department of Culture, Youth, and Media. Additional project support by the Andy Warhol Foundation for the Visual Arts; New Music USA; CCS Bard; Creative Capital; the Graham Foundation; and the National Culture and Arts Foundation, Taiwan.