Image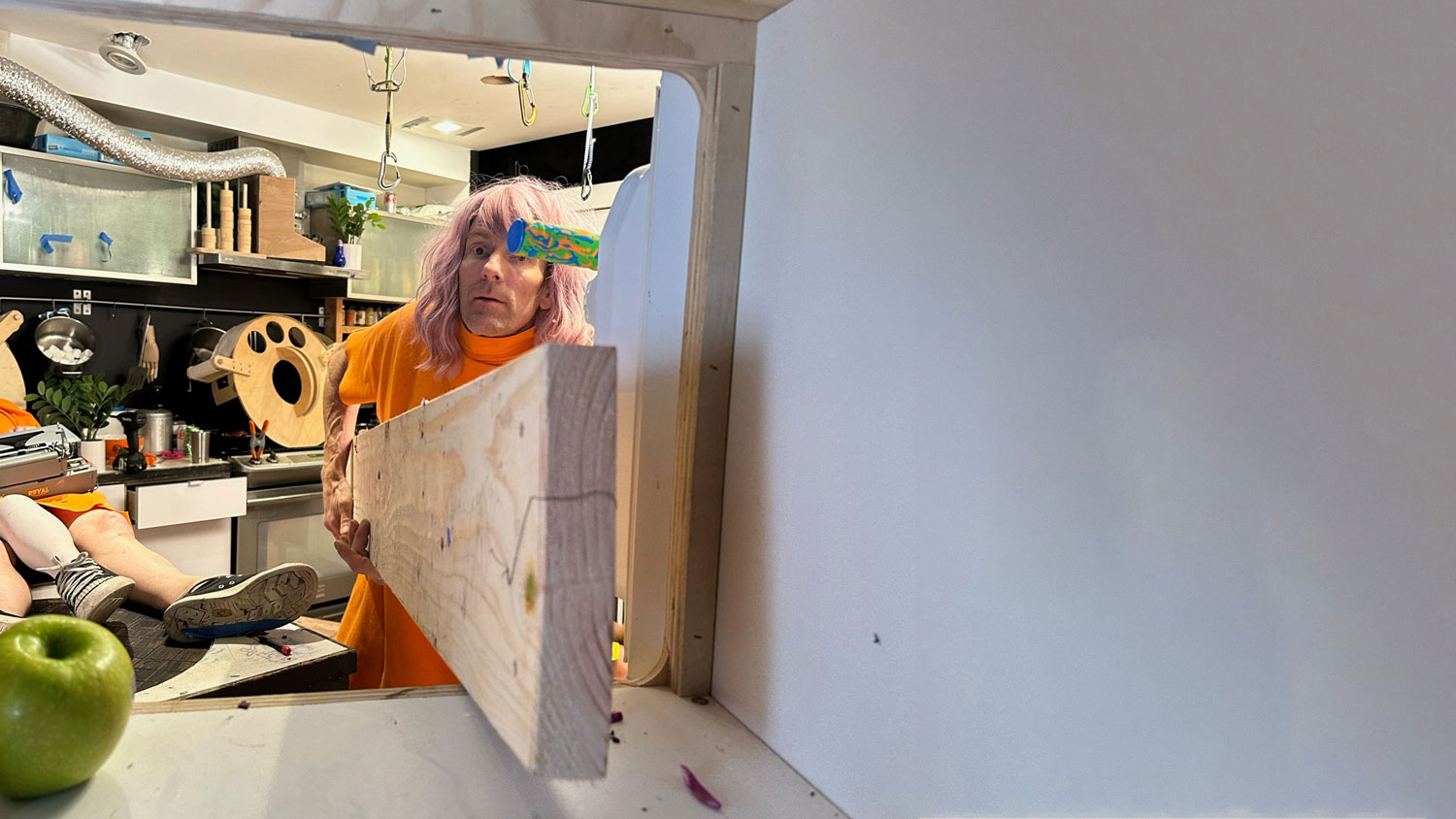 Evidence of Labor: State of the Kitchen
Michelle Ellsworth and Satchel Spencer
Friday, September 29, 2023 at 8PM
EMPAC Studio 1—Goodman
Evidence of Labor uses choreography to complicate the labor ethics of AI, such as ChatGPT, to better recognize how services like these may on the one hand appear to simplify word-ordering and meaning-making, but could have significant social implications for humans and machines. The new EMPAC commissioned performance takes choreographer Michelle Ellsworth and programmer Satchel Spencer's long standing collaboration into the realm of machine learning, maintenance art, and ontological speculation.
Two dancers act as a neural network and another two build what the artists call a "cellular automata," referring to a computational model that inspires their choreographic structure, in a kitchen. The work functions simultaneously as a reverse Turing test, a prototype for life After-AI (AA), and a birth canal. Working with dance's inescapable failure to be documented meaningfully as a stable object, Ellsworth and Spencer use dance's ephemeral methodologies within the black box theater setting. The performance replaces the labor of AI with choreographed acts of glitch-heavy kitchen hygiene that puts "dancers in latent space and words in a wood oven."
Evidence of Labor is the sequel to Ellsworth's Post-Verbal Social Network, and continues to propose that the efforts involved in generating language should match its impact. Following this preview performance at EMPAC, Evidence of Labor premieres at The Chocolate Factory Theater (Long Island City) in November. Initiated at EMPAC in 2020, the commissioned work was developed over the course of three residencies where the artists, their collaborators, and EMPAC production teams experimented with materials, construction, choreographic methods, and programmatic approaches.
Dates + Tickets
Evidence of Labor: State of the Kitchen
Michelle Ellsworth and Satchel Spencer
$20 / $15 / RPI Students: $6 in advance, same day FREE
Limited capacity. Advance tickets recommended.
Audience is invited to move around the set during the performance.
Season
Funding
Evidence of Labor is co-commissioned by EMPAC–Curtis R. Priem Experimental Media and Performing Arts Center at Rensselaer Polytechnic Institute, and The Chocolate Factory Theater (Long Island City).
This engagement is made possible in part by New York State Council on the Arts with the support of the Governor and the New York State Legislature.
Evidence of Labor is supported by University of Colorado, Boulder.