Image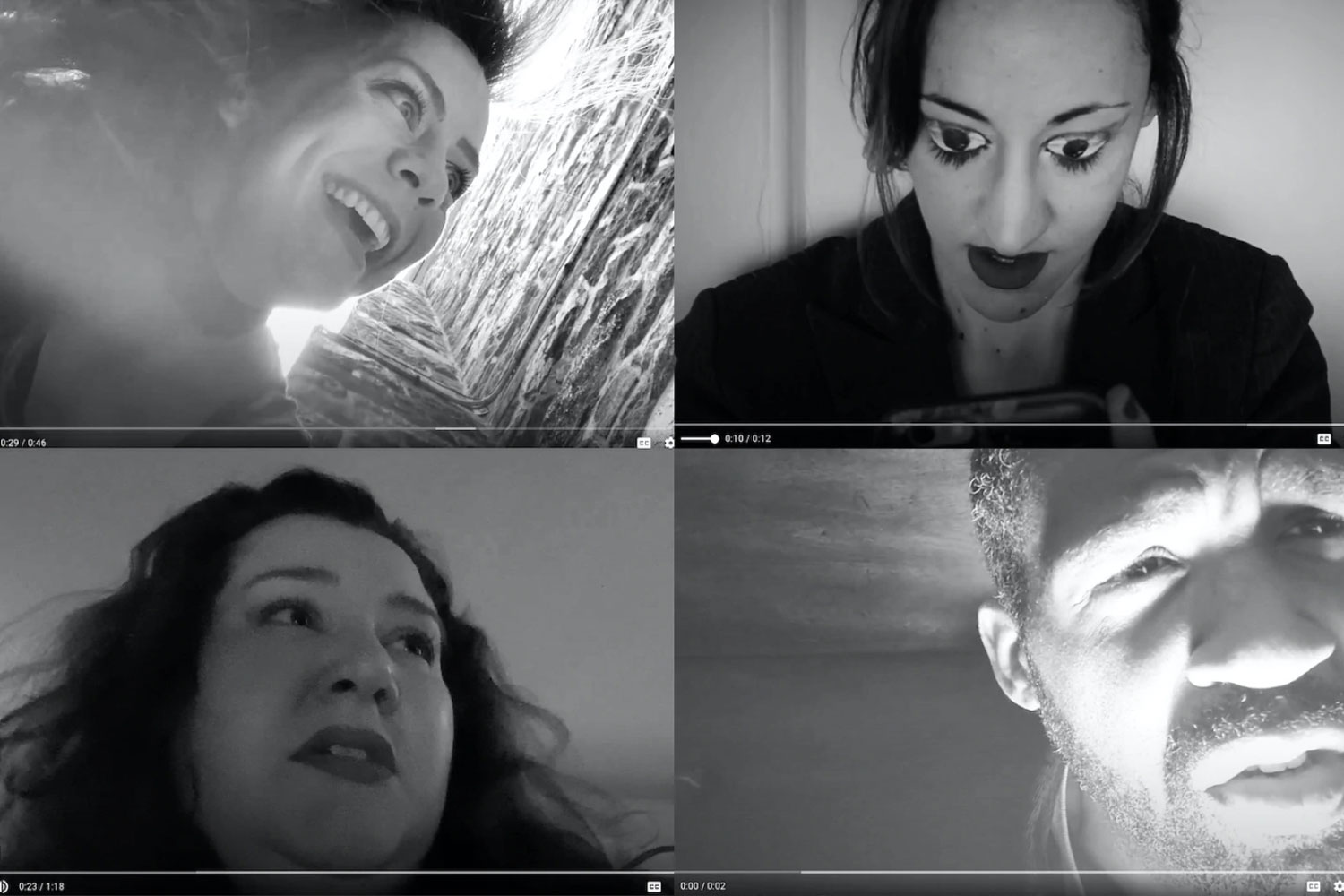 2020
Covid-era opera is getting more intimate, accessible and experimental
Covid-era opera is getting more intimate, accessible and experimental
Michael Andor Brodeur for The Washington Post
EXCERPT — THE WASHINGTON POST
I was on a Zoom call this past weekend that took a weird turn.
There were 15 of us in attendance, calling in from all over the place — Queens, Orlando, Martha's Vineyard — and the one-at-a-time chat seemed to be proceeding according to the freshly established norms of the now-default videoconferencing platform. Then, one of the participants vanished into the folds of the cosmos.
Mezzo soprano Sishel Claverie peeked through the purple-black shroud of a faraway galaxy and swung around the frame of her square in a fitful dance. Her voice rose up, joining a stormy piano track that slightly overloaded the audio feed — forgivable, considering she appeared to be calling in from a different dimension.
Claverie is one of the three witchy Weird Sisters (along with mezzo soprano Taylor-Alexis Dupont and soprano Jamilyn Manning-White) in Heartbeat Opera's "Lady M" — a production that Heartbeat co-artistic director Ethan Heard describes as an "online fantasia" of Verdi's Macbeth. And what started as an unremarkable Zoom session was actually transforming into a dress rehearsal.
"Lady M" was supposed to premiere this month as a staged concert performance by its six singers and six instrumentalists at Brooklyn's Irondale Center. But after the novel coronavirus pandemic shuttered the city and scattered the cast and crew to their respective homes, Heard and company suddenly had to think outside the proscenium.
They opted to assemble the cast and musicians on Zoom to prepare a deconstructed and reconfigured vision of "Lady M" in the form of 18 virtual "soirees," co-presented by the Curtis R. Priem Experimental Media and Performing Arts Center (EMPAC) at Rensselaer Polytechnic Institute.
https://www.washingtonpost.com/entertainment/theater_dance/covid-era-opera-is-getting-more-intimate-accessible-and-experimental/2020/05/05/22a00c24-898d-11ea-8ac1-bfb250876b7a_story.html
May 6, 2020
Author
Publication Title
The Washington Post
Related