Image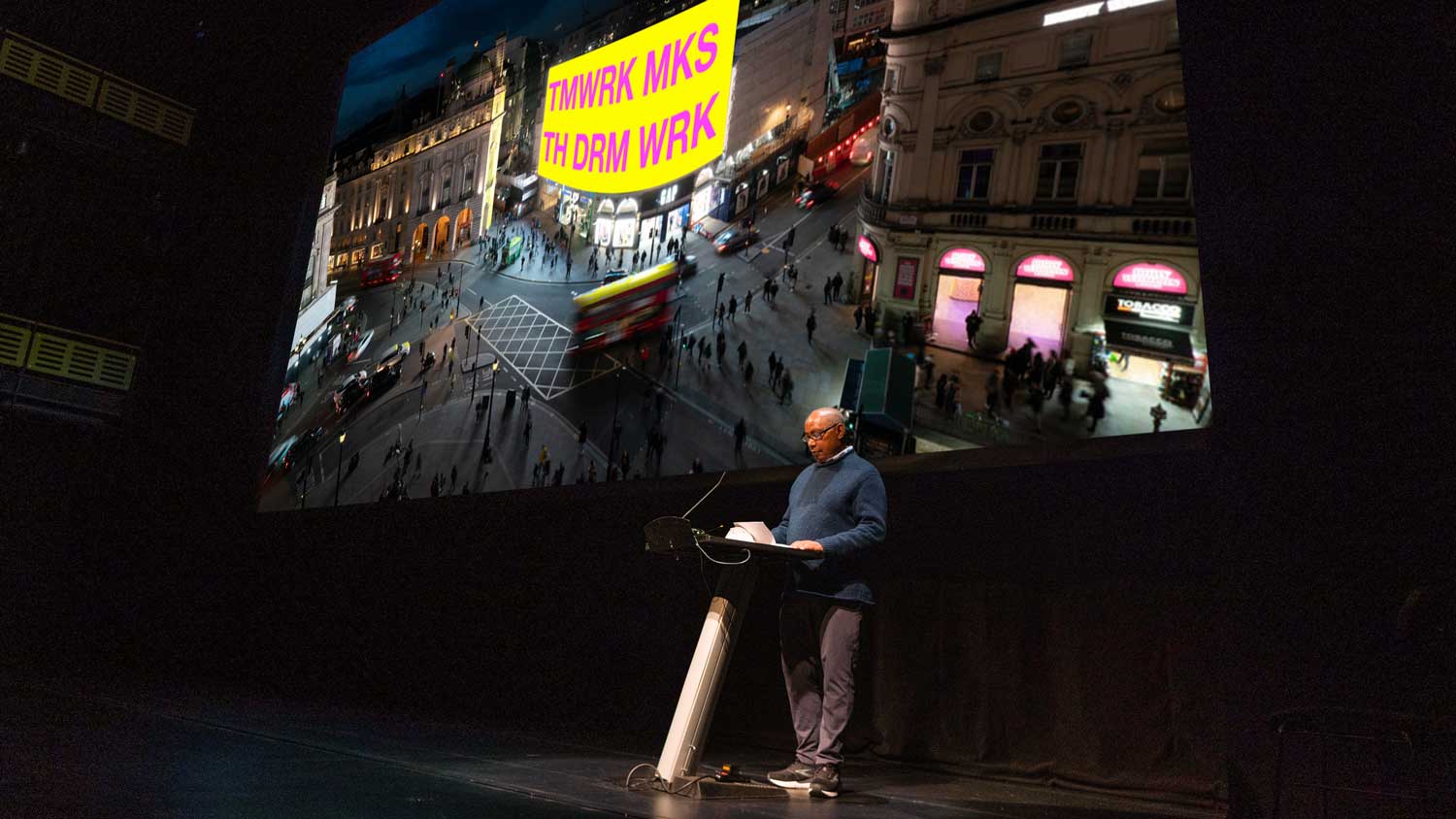 2021
EMPAC and iEAR Presents Receive Largest NYSCA Grant in History of Rensselaer
EMPAC and iEAR Presents Receive Largest NYSCA Grant in History of Rensselaer
$49,500 grant to be awarded for three years from 2022-24
TROY, NY–New York State Council for the Arts (NYSCA) has awarded Rensselaer Polytechnic Institute a three-year grant of $49,500 per year for iEAR Presents (Integrated Electronic Arts) and EMPAC (Curtis R. Priem Experimental Media and Performing Arts Center) as part of NYSCA's support for the recovery of the nonprofit arts and culture sector. Following New York State's $105 million investment in the arts for FY2022, NYSCA has awarded more than $80 million since June 2021. 
The grant is the largest awarded to Rensselaer by NYSCA to date, and marks the first time EMPAC and iEAR Presents have received joint funding. These programs–iEAR Presents and EMPAC–occupy unique spaces as arts platforms of a research university in the heart of Troy, NY and aim to create a culture of curiosity among campus and community members. "2022 will continue to bring change and iEAR Presents and EMPAC at Rensselaer will play a vital role in the renewal of our state's economy and creative ecosystem," said Mara Manus, Executive Director, NYSCA.
iEAR Presents was developed by Rensselaer Arts Department faculty in 1983 as a media series that features pioneering contemporary electronic artists. Over the course of nearly 40 years, the program has presented several hundred important exhibitions, screenings and lectures, convening contemporary artists in a creative dialogue regarding electronic arts practice and theory with a participatory community of the general public and Rensselaer faculty and students. The series is curated around art and politics, confronting race relations, environmental justice issues, prison reform, immigration, social use of the internet, military and police force, the need for collective organization, feminist and queer representations, art and science, and more. 
Opened in 2008, EMPAC is dedicated to the commissioning, production, and presentation of ambitious performances and artworks across music, time-based visual art, theater and dance. EMPAC has worked with hundreds of artists in the development of complex productions uniquely enabled by the Center's production engineers and technical infrastructure. The program provides campus and community visitors with a breadth of experiences from theater productions, concerts, and installations to an interdisciplinary program of screenings, talks, and workshops at the intersection of time-based arts and technology. 
iEAR Presents and EMPAC regularly co-present public programs, from the virtual screening of Sisters with Transistors: Electronic Music's Unsung Heroines directed by Lisa Rovner and the hybrid event with pioneering Black media artist Tony Cokes, which was recently live-streamed from EMPAC's theater, to a talk and workshop by Sondra Perry, who makes videos and installations that foreground digital tools as a way to critically reflect on new technologies of representation and remobilize their potential.
"The Council congratulates iEAR Presents and EMPAC at Rensselaer on their grant award! New York State arts and culture organizations inspire New Yorkers and cultivate community in every region," said Katherine Nicholls, Chair, NYSCA. "Arts and culture are crucial to our state's health, and the Council recognizes the dynamic impact of NYSCA grantees on the well-being of all New Yorkers."
Read Governor Hochul's press release.
# # #