2022
Martine Syms' First Feature Film Satirizes the MFA Experience
Martine Syms' First Feature Film Satirizes the MFA Experience
The artist's offering is a trippy odyssey through the art world, premiering at MoMA's New Directors/New Films festival
A particular form of hell is some guy referencing an NPR segment when you have weed, shrooms, orange wine, ketamine and molly coursing through your system. It's exactly the kind of thing to happen at a party celebrating your Masters of Fine Arts, as portrayed by conceptual artist Martine Syms' new film, The African Desperate. Her debut feature caricatures the art world and its cast of white liberal personalities in a 24-hour odyssey that begins in upstate New York and ends at a Chicago Blue Line station.
Premiering at MoMA's New Directors / New Films festival on April 30, The African Desperate is narrative but experimental, parodic but affable, and stars Martine's friend and fellow artist Diamond Stingily as sculptor Palace Bryant. "A few years ago there was a rash of think pieces about why the MFA is a waste of time," Martine tells i-D. "The film is a satirical take on the art world – archetypes and absurdities included – and about the anti-climactic nature of success. What does it feel like to come to the end of something big and be unsure what exactly it means for your life?"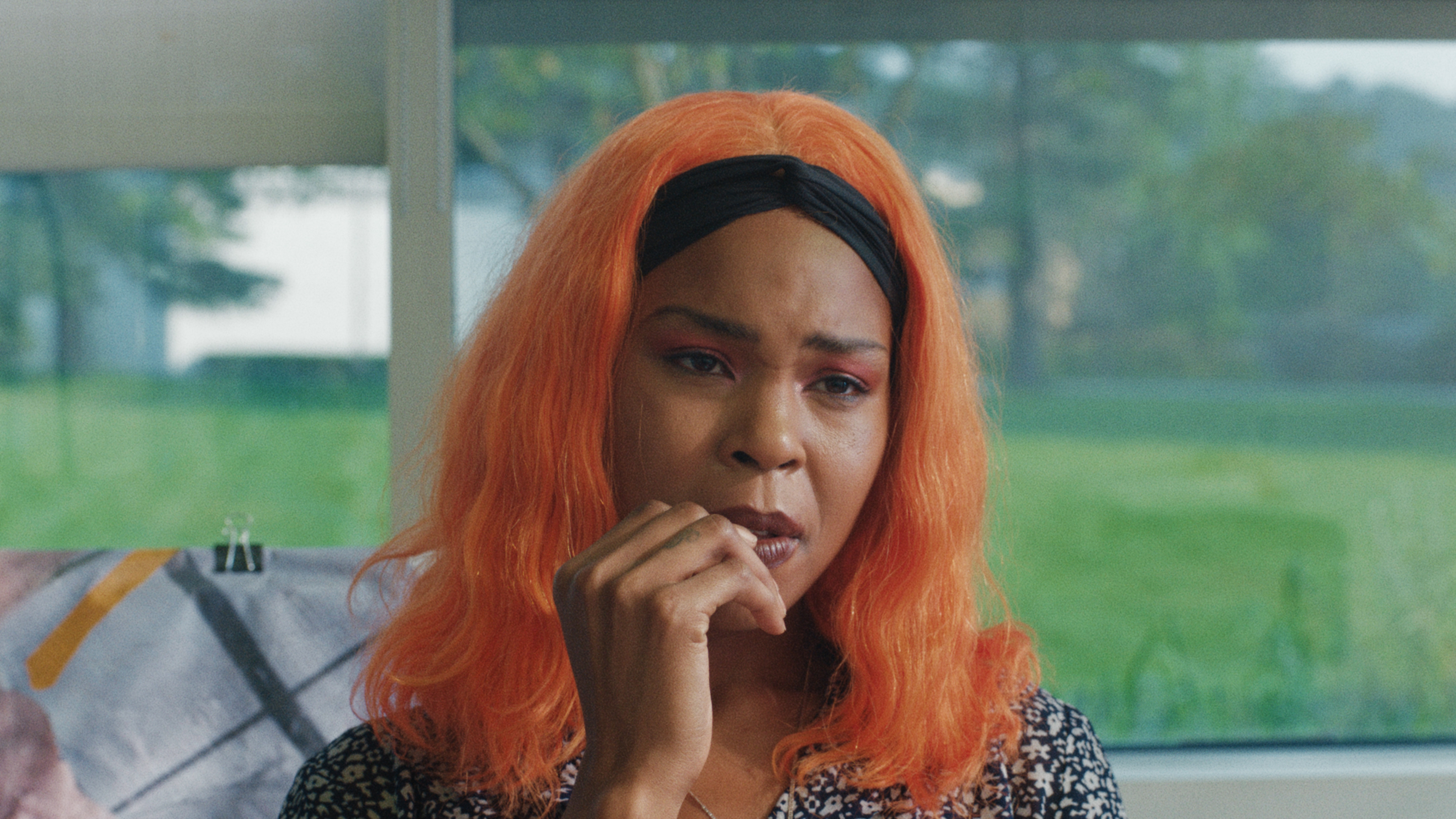 STILL COURTESY OF DOMINICA, INC. / THE AFRICAN DESPERATE
Martine and Diamond are art school survivors and longtime collaborators. Their relationship started as something of a patronage; Diamond has referred to herself as a "Martine fangirl." They met in Chicago when Martine was 20 years old and Diamond 18, hanging out at the bygone venue Golden Age, co-founded by Martine as a space to sell affordable books by emerging artists. Martine's imprint, Dominica Publishing, published Diamond's padlocked diary from when she was eight years old. Diamond later starred in Martine's Notes on Gesture, a stylish video of repetitive cues that recall the meme-ified Black female in GIFs or Vines. As the centerpiece of Martine's solo exhibition at Bridget Donahue, critics went crazy for Notes on Gesture. They also started mistaking the star for the director. 
Misidentification as a racial micro-aggression, i.e. "No, I'm a different Black woman artist making social commentary," is laughably routine. Martine plays with patchworked identity in The African Desperate, as the protagonist borrows from both artists. She is graduating in 2017 — "only five years ago but a wildly specific and different time" — from an unnamed school filmed at, and so obviously based on, Bard College's Center for Curatorial Studies (which Martine attended). She is a sculptor sometimes working with hair (like Diamond) who has already shown at the Venice Biennale (Diamond again), to the faculty's chagrin. Throughout the movie, identifying bits of dialogue are aggressively bleeped out.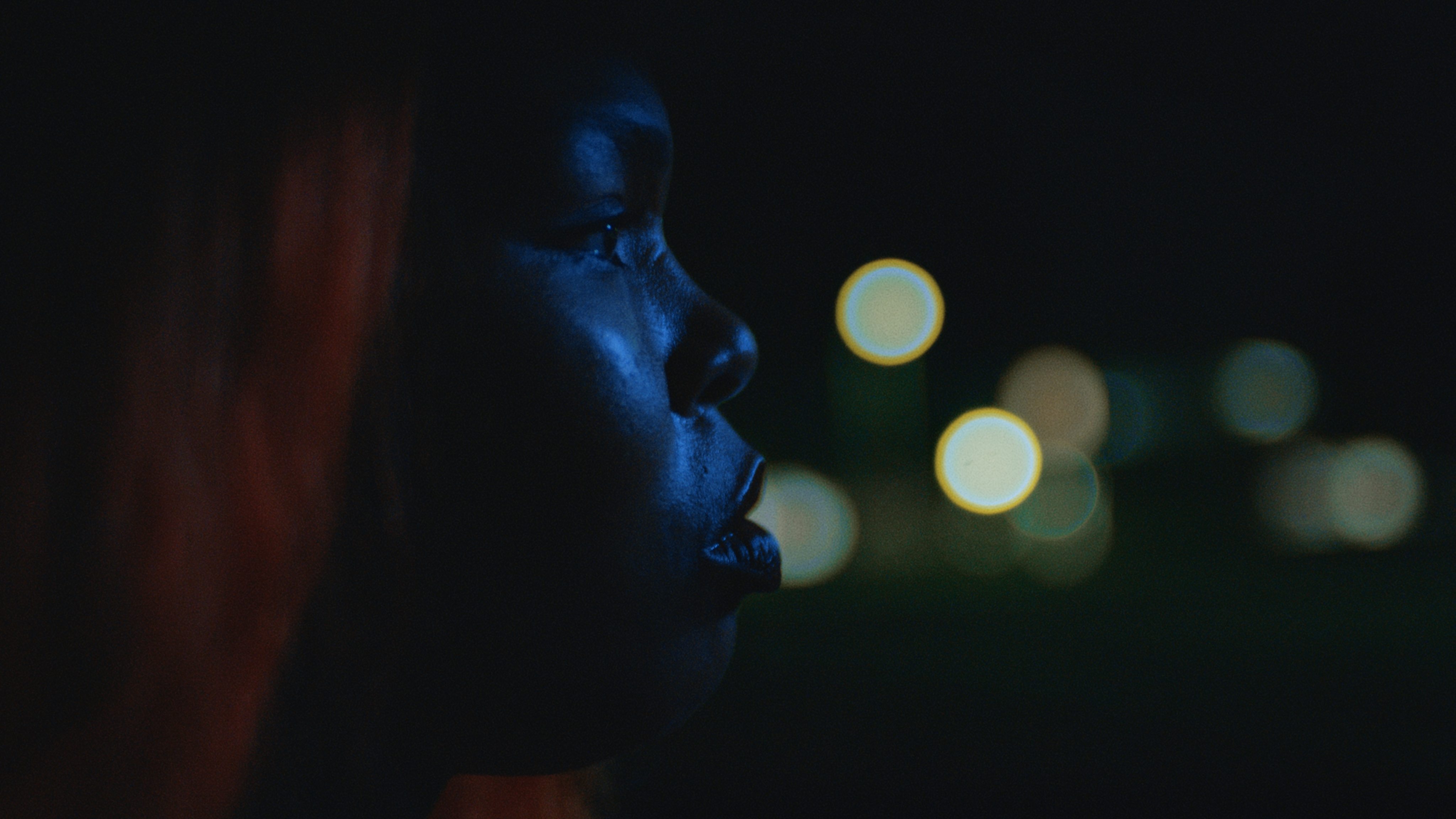 "I did have one very long last day at grad school, and what did and did not happen at the party may or may not be depicted accurately," Martine says. "The role was written for Diamond from the beginning, so she informs the character. I was interested in showing a Black woman in an elite world, in depicting what it looks like to navigate that experience, how hilarious and painful it can be. The exposure and the exhaustion. What Yaa Gyasi describes as 'the dissonance of the Black spotlight', of being revered in one way and reviled in another, a revulsion that makes clear the hollowness of the reverence.' Community and friendship are the way you get through it."
There is a scene featuring Palace and a character named Portia, played by New York It Girl Ruby McCollister, swimming in the lake at some early morning hour. It is a deep breath after a series of claustrophobic conversations in red-lit studio spaces, where Palace's peers avoided acknowledging their privilege bubble. Palace just accidentally guzzled Portia's bottle of molly water. Of the drugs, Martine says, "[They] are a portal. They collapse and create dimensions. Behavior, dress, and the laws of physics need not apply. Palace is on a hero's journey, and all hero's journeys have to venture to the underworld."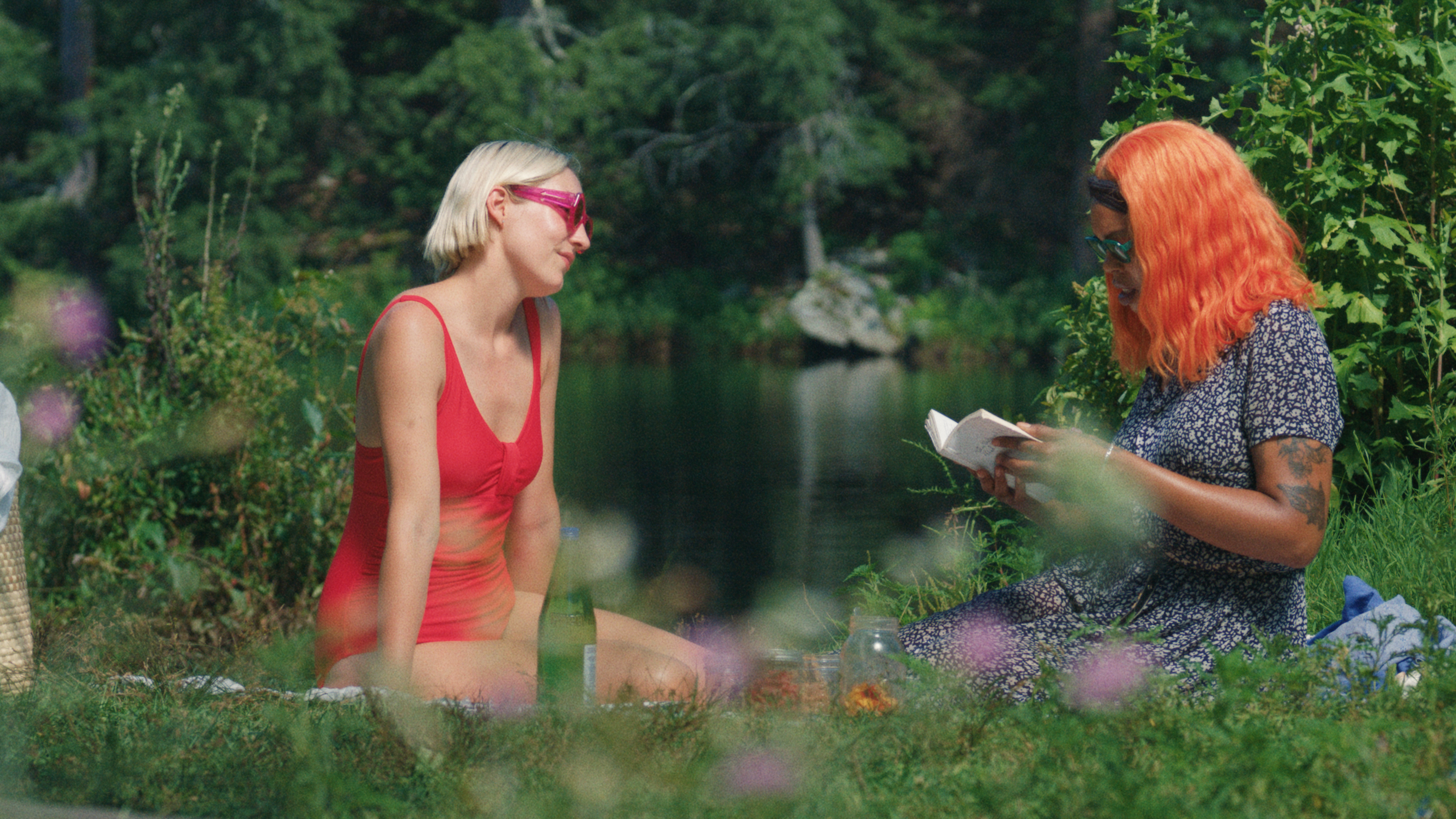 STILL COURTESY OF DOMINICA, INC. / THE AFRICAN DESPERATE
In her 2013 "Mundane Afrofuturist Manifesto", Martine vowed to recognize "the opportunity to make sense of the nonsense that regularly — and sometimes violently — accents black life." In one day with Palace, nonsense abounds. A white woman declares she hates white women; literally no one in the program has an Android charger; men breeze past Palace struggling with three suitcases. But tense interactions mostly stay at a simmer, a form of labor for Palace to keep the peace, to let it slide. In a montage between the final act and the rest of the film, Martine offers a reality where the African Desperate up and quits. Over static shots of pastures and boutiques in Annandale-on-Hudson, audio plays from a young man's since-deleted viral vlog of his last day at work. "I quit, you can't tell me nothing," he says. "Call the police, what they gon' do? She racist as hell, Joe. She's racist as hell." This break from the fiction is a reminder of the violent nonsense always on the precipice, even in spaces that seem insulated from the rest of the world.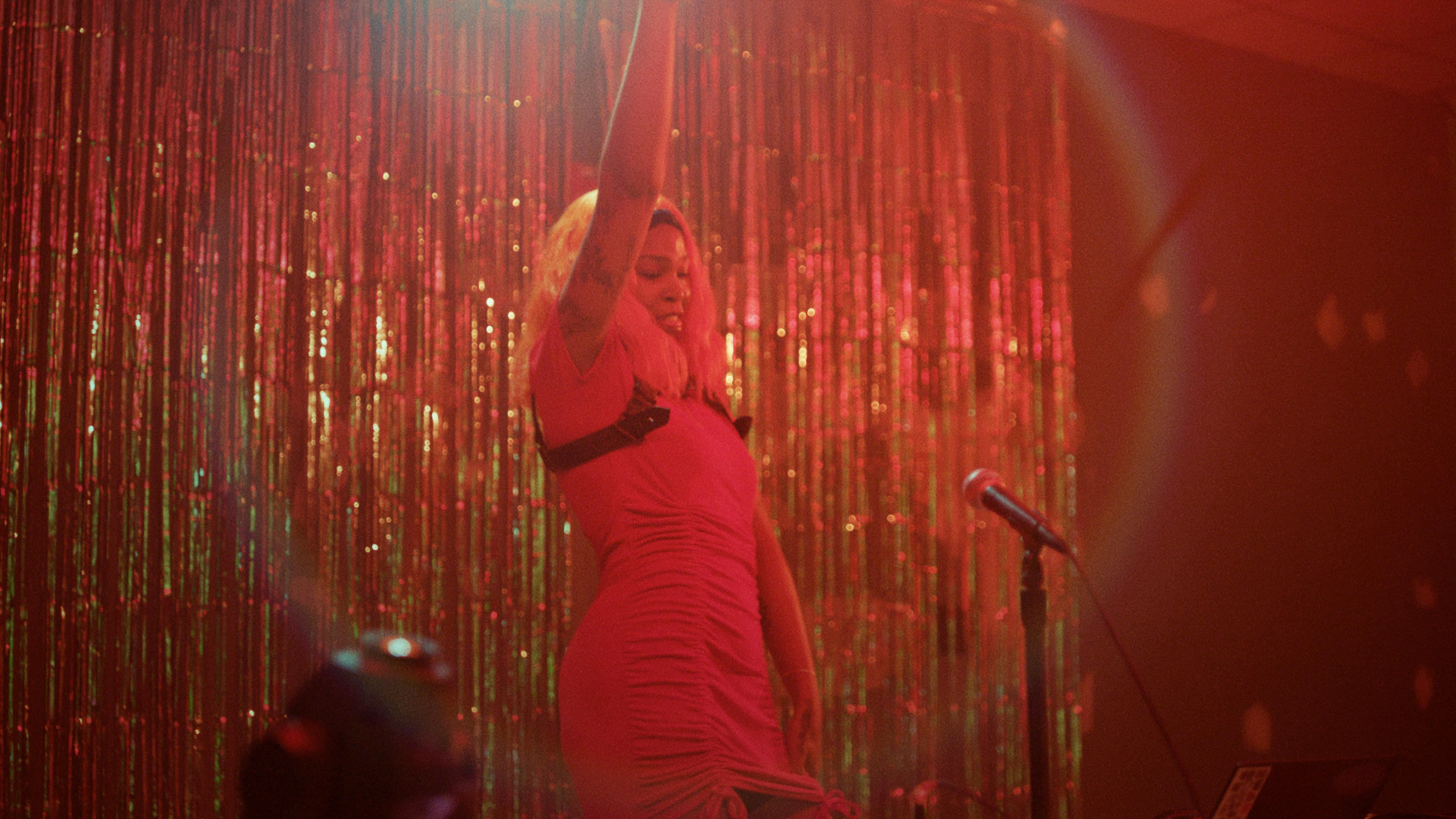 STILL COURTESY OF DOMINICA, INC. / THE AFRICAN DESPERATE
It feels like a stunt orchestrated by Martine that Bard's campus museum will mount a retrospective of her work in June, including a screening of The African Desperate. The exhibition text employs the classic buzzwords that the film satirizes. (Spot the difference between "more about hyper-objects than the industrialization of capitalism" and "​​transfixing fictions that reflect back on subjecthood.") The art world will always be easy to laugh at, and Martine has created a critique that acknowledges this and something else: she's having fun doing it.
The African Desperate will premiere at MoMA's New Directors / New Films festival on April 30.
April 29, 2022
Author
Publication Title
i-D Magazine
Related