Image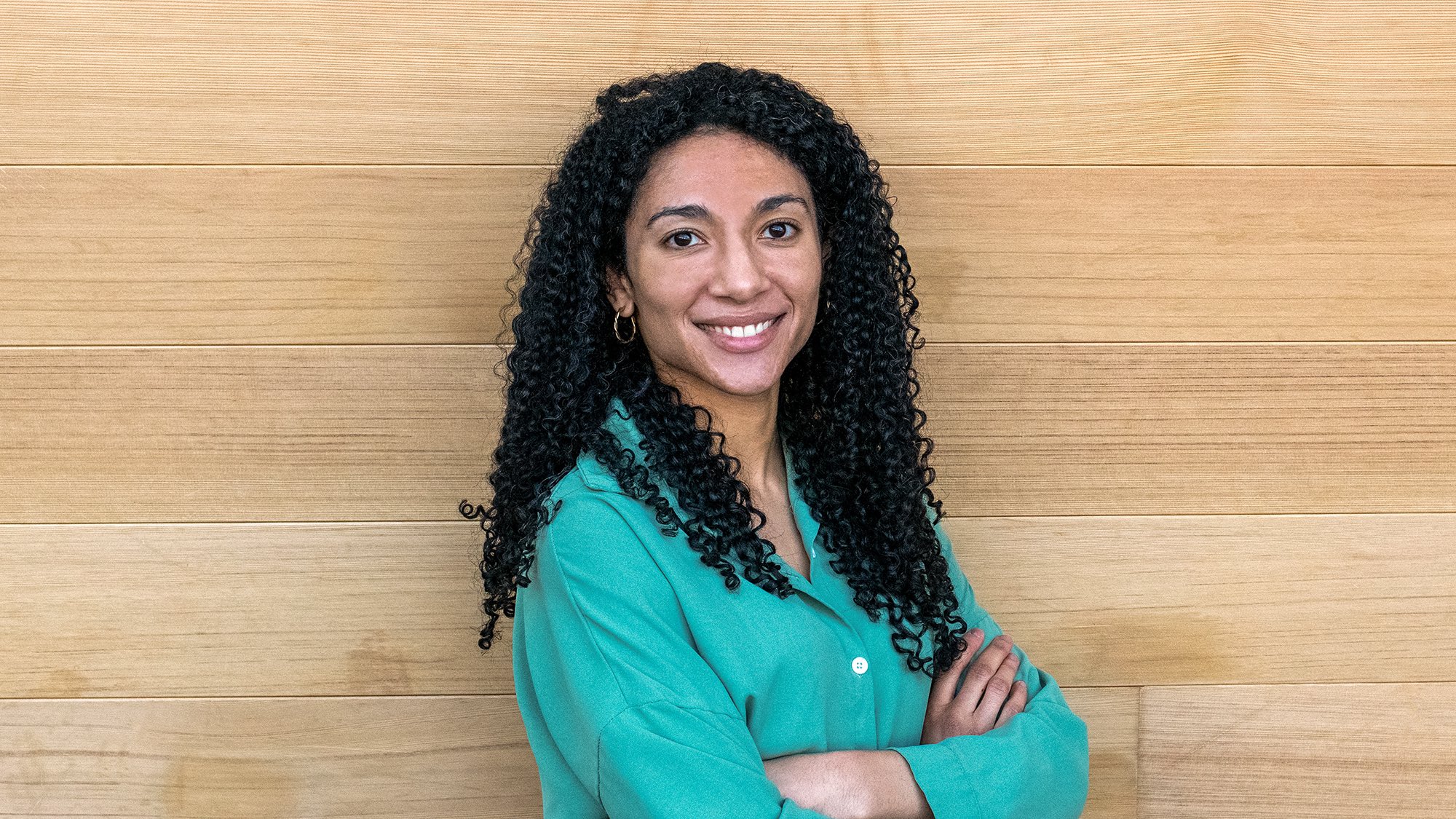 2023
EMPAC Announces the Appointment of Katherine C.M. Adams as Assistant Curator
EMPAC Announces the Appointment of Katherine C.M. Adams as Assistant Curator
Troy, NY—EMPAC / Curtis R. Priem Experimental Media and Performing Arts Center at Rensselaer Polytechnic Institute announced today that Katherine C.M. Adams has been appointed to the role of Assistant Curator. Adams is a curator and writer working with artists across moving image, performance, and the visual arts to realize projects spanning commissions, exhibitions, and event-based programs.
Prior to joining EMPAC Adams worked as an independent curator and writer alongside graduate studies at the Center for Curatorial Studies, Bard College. She has curated programs and events at the KW Institute for Contemporary Art (Berlin), Hessel Museum of Art (New York), Miriam Gallery (New York), and other venues. She continues as curatorial fellow at the KW Institute for Contemporary Art since summer 2022. Prior roles include Curatorial Research Assistant at the Hessel Museum of Art as well as work as a Researcher for modern and contemporary art galleries in New York.
EMPAC's expanded curatorial team will maintain its overall approach encompassing music, time-based visual art, and dance/theater as well as its emphasis on commissions, residencies, and publications with US and international artists. Additionally, it maintains an array of public programs that provide opportunities for audiences to engage experimental new works developed and produced at EMPAC.
"We are thrilled to welcome Katherine Adams to EMPAC," comments Vic Brooks, Associate Director, Arts and Senior Curator, Time-based Visual Art. "Katherine combines an artist-centered curatorial approach with expansive and innovative inquiry into the technologies and media that EMPAC offers and explores. I am looking forward to all the ways she will connect EMPAC and our communities to ambitious new projects and expand EMPAC's program with her keen sense of the ways in which artists can not only use these tools but also transform our sense of their possibilities."
Adams will lead and support curatorial projects across the time-based arts. Forthcoming projects include a collaboration with filmmaker Shen Xin in Spring 2024, screening of work by Miko Revereza in December as part of a thematic program of short films, and an open conversation with choreographer Alexis Blake in Fall 2023. In addition to curated projects across EMPAC's disciplines, Adams will also initiate talks, screenings, podcasts, and publications, and build out other aspects of EMPAC's programming. She is supporting the curatorial team of Shifting Center, an exhibition at EMPAC organized by Brooks and Curator-in-Residence Nida Ghouse to open October 28, 2023, previously announced.
"I'm thrilled to be joining EMPAC," said Adams. "The ability to initiate projects across the visual and performing arts in a fully theatrical setting perfectly aligns with my long standing curatorial interest in choreographic performance and time-based arts. I also look forward to developing EMPAC's discursive program in order to highlight artists' research processes and locate featured projects in a broader scholarly context."
Katherine C.M. Adams joined EMPAC as Assistant Curator full-time in May 2023. Her research has centered on performance in contemporary art, new media, and artistic practices that critically engage forms of infrastructure. Her curatorial work has featured artists including Basel Abbas & Ruanne Abou-Rahme, virgil b/g taylor, and Lyndon Barrois Jr., among others. Recent projects and exhibitions include Boundary Monuments Dissolve (Hessel Museum of Art, Spring 2023), Toward the Development of Jüdenstraße – Virgil b/g Taylor (KW Institute for Contemporary Art, February 2023), and Countercapture (Miriam Gallery, Fall 2023). Adams is a Curatorial Fellow for the 2023 Flaherty Film Seminar, and was a selected participant of Easttopics Curatorial Residency (Budapest, 2021) and the IMPAKT Center for Media Culture 'Full Spectrum Curatorship' program (Utrecht, 2020).
Also a writer and researcher, Katherine Adams is the First Prize recipient of the 2022 International Awards for Art Criticism. Her criticism and academic articles are published or forthcoming in e-flux Criticism, BOMB Magazine, Afterimage: The Journal of Media Arts and Cultural Criticism, Journal of Curatorial Studies, Public Parking, and FLAT Journal (UCLA), among others.
Adams holds a master's degree in curatorial studies from the Center for Curatorial Studies, Bard College, and holds a bachelor's degree in philosophy from Yale University.