Image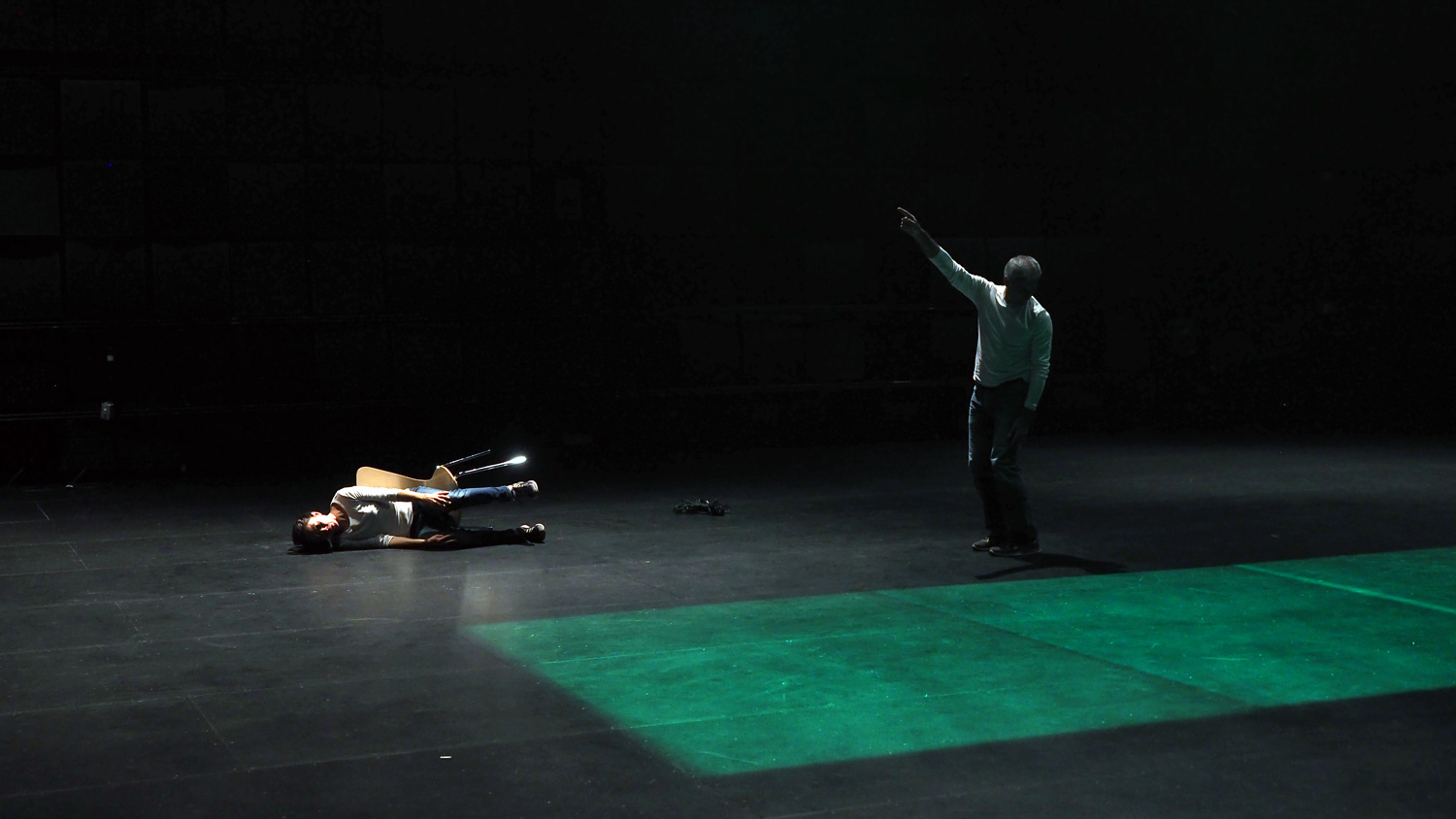 less than no time
Taldans
October 21–30, 2019
Studio 1—Goodman
Filmed in residence in 2019, contemporary dance duo Taldans worked in Studio 1—Goodman on sound, rhythm and motion in their new production examining the dynamics of the music technique and theory Serialism.
The duo, who prepared their choreography by using mathematical scores, sets and loops, directed their questions to their source of inspiration; Serialism: where can series created by Serialism's use of features such as tone, rhythm, timbre lead images of the body and movement? How would Serialism's approach, having previously been reflected in music, literature, architecture and art, affect a choreographic structure? How is the system of structures built and how can creativity enter this process? How to move from one discipline to another using series and sets? Can these series be used when transitioning from dance to video, from music to dance?
In this new project, Taldans explored the mathematics of nature and emotions through series and sets and aims to reflect this exploration on the stage.
Production Credits
Concept, Choreography & Performance: Mustafa Kaplan, Filiz Sızanlı
Sound Design & Implementation: Sair Sinan Kestelli, Enis Gümüş, Gökhan Deneç
Original Music: Enis Gümüş
Light Design: Utku Kara
Production: Taldans
Production Director:  Fırat Kuşçu
Funding
EMPAC (Experimental Media and Performing Arts Center, USA), La Maison des Métallos (F), Tiyatro Medresesi (TR), İnci Furni, Sima Can Kaplan, Çatı Çağdaş Dans Sanatçıları Derneği
EMPAC Fall 2019 presentations, residencies, and commissions are made possible by Rensselaer Polytechnic Institute, with additional support from the National Endowment for the Arts; New York State Council on the Arts with the support of Governor Andrew M. Cuomo and the New York State Legislature; and the Australian Government through the Australia Council for the Arts. Additional project support by the New England Foundation for the Arts' National Dance Project, with lead funding from the Doris Duke Charitable Foundation and The Andrew W. Mellon Foundation; the NYSCA/NYFA Artist Fellowship Program; and Creative Scotland.