Image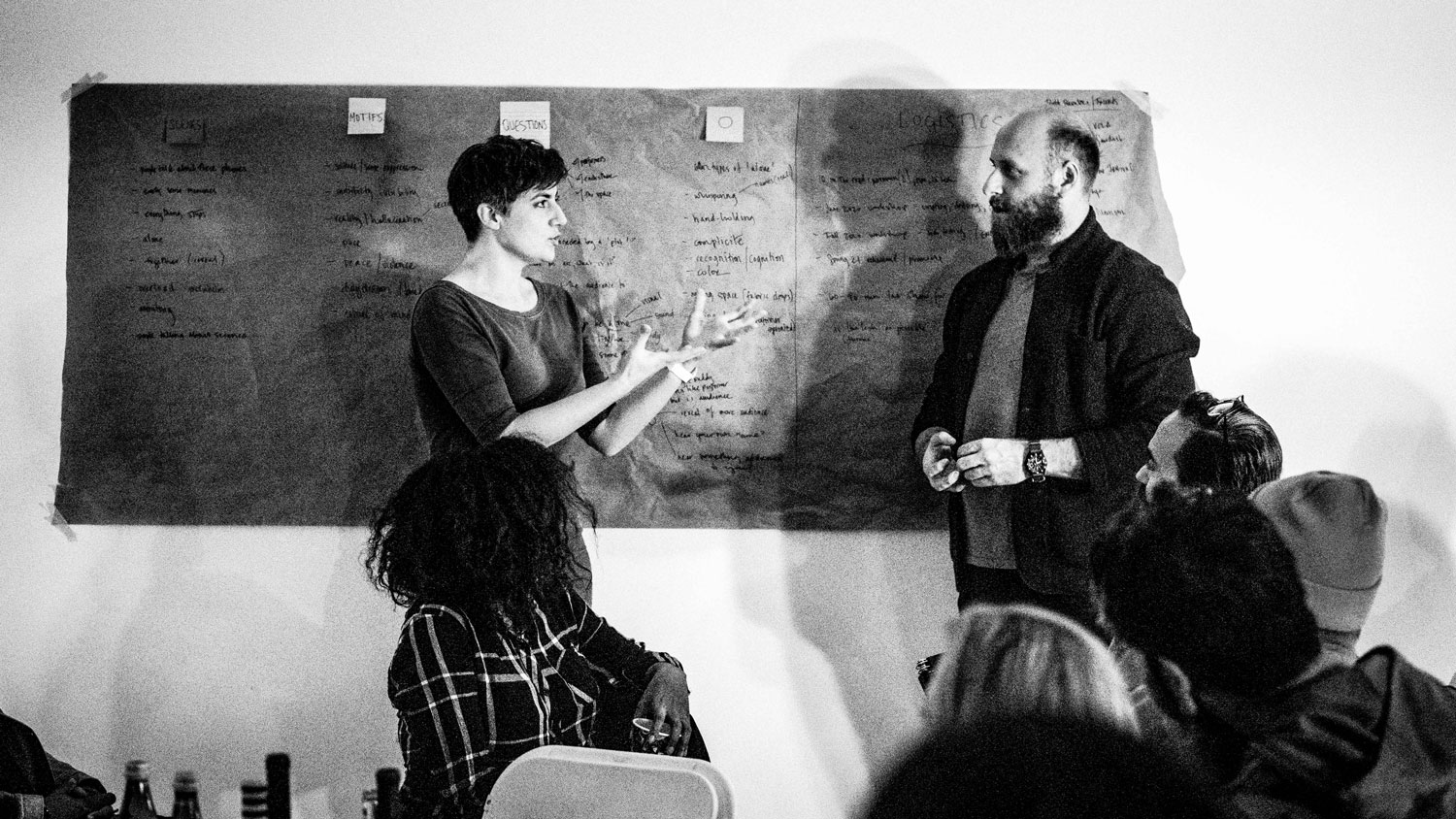 Rest
Annie Saunders & Wild Up
October 12, 2020—January 25, 2021
Theater
Theater maker Annie Saunders collaborates with theater/pop/new music band Wild Up and composer Emma O'Halloran on a new work called Rest. The work engages an audience with simple guidance on how to interact with each other and the performance space. Overall, Rest interrogates sensory overwhelm, sensory deprivation, hallucinations and the nature of consciousness. The audience experience is inspired by the idea that our perception of reality depends on agreements and disagreements with other people. 
Light and sound are central to the staging of Rest. These elements help to sculpt a performance environment that includes moments of near-silence, music, and field recordings from a diverse set of conversations. Materials include conversations with consciousness experts, people sharing their early sense memories, and reflections on our relationships to our smartphones. The work provides a visceral opportunity to feel and consider what 'rest' means to us in the modern world.
The artistic collaborators are in residence this fall to develop an EMPAC-commissioned online iteration of Rest. The commission will provide the artists an opportunity to explore their archive of material. The outcome is unknown, but the process of building and experiencing this online work will provide a look inside immersive, multidisciplinary theatrical practices.
--
All current EMPAC residencies are being hosted remotely with support from EMPAC curatorial, administrative, and production staff and resources. While no artists are on site in Troy, our staff is continuing to collaborate with artists toward the development of new works.
Season
Production Credits
In 2020–21 Rest is in residence at Center for the Art of Performance at UCLA.
Funding
EMPAC Fall 2020 presentations, residencies, and commissions are made possible by Rensselaer Polytechnic Institute, with additional support from the National Endowment for the Arts; New York State Council on the Arts with the support of Governor Andrew M. Cuomo and the New York State Legislature; the Australian Government through the Australia Council for the Arts; and Vlaamse Gemeenschap, department of Culture, Youth, and Media. Additional project support by the Andy Warhol Foundation for the Visual Arts; New Music USA; CCS Bard; Creative Capital; the Graham Foundation; and the National Culture and Arts Foundation, Taiwan.