Image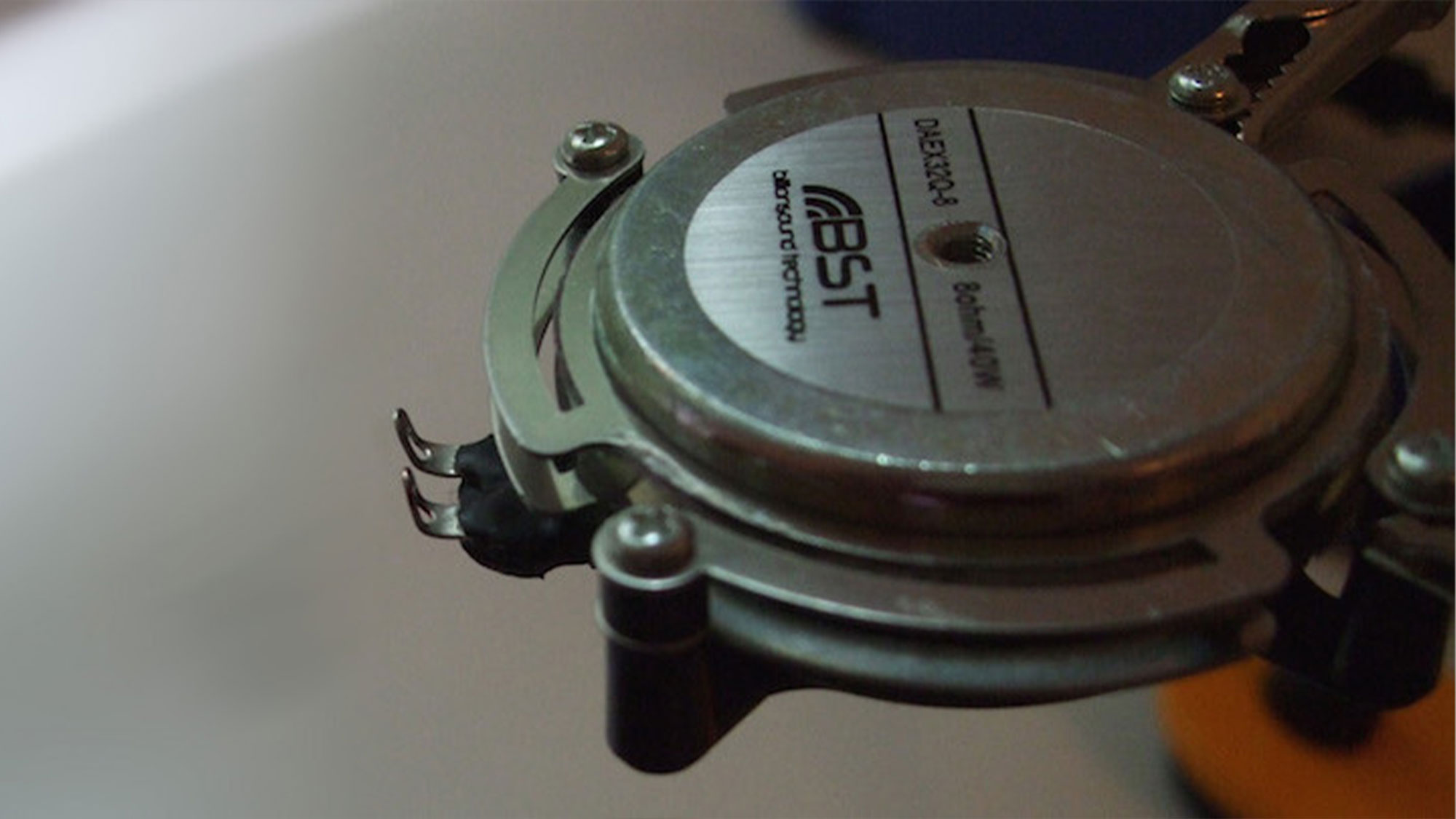 events
2023
reembodied sound
Reembodied Sound 2024
Reembodied Sound 2024
A festival and symposium on transducer-based music and sonic art
February 2–3, 2024 at EMPAC
In simplest terms, a transducer is a device that converts one form of energy into another form. In the wake of composer John Cage's work, everyday items, anything from household appliances to industrial detritus, became ripe for musical exploration. In 1973, Cage's colleague and collaborator David Tudor created Rainforest IV, which used "surface speakers"—an electric transducer—to excite the sonic possibilities of such objects. 50 years later, music which utilizes speaker transducers and "contact" microphones (another type of transducer) have become more ubiquitous, able to unlock the musical potential of the world around us.
The Department of Arts at Rensselaer Polytechnic Institute invites submissions for an interdisciplinary symposium focusing on the growing use of transducers in music and sonic art—a subject that has received limited attention as a unified practice. Co-presented with the curatorial program of Curtis R. Priem Experimental Media and Performing Arts Center, the symposium brings together composers, sound artists, scholars, researchers, and engineers to investigate issues of aesthetics, ethnography, technical design, compositional techniques, and pedagogy. Our goal is to share practical information, inspire artists with new tools and possibilities, and lay a foundation for scholarly discourse and technological investigation in this burgeoning field.
Among the topics to be explored during this symposium are:
Do artists working with "reembodied sound" share common aesthetic concerns?
How does this rapidly growing practice intersect with or chart a new path away from traditional loudspeaker use?
Are there standardized practices, compositional techniques, or pedagogies?
How does the community of practitioners in this field fit into historical contexts?
How does engineering and technical design influence artistic exploration in this domain?
David Tudor's Rainforest IV, the first major work utilizing audio-transducers, is now over a half-century old. We welcome submissions regarding Rainforest IV and its influence and legacy.
Reembodied Sound 2024 will feature events available to the public:
A showcase of sound art works
A concert featuring transducer-based works in EMPAC Studio 1—Goodman Theater
A keynote address given by visiting scholar, composer, and sound artist Cathy van Eck
A durational performance of David Tudor's Rainforest IV by RPI Arts Department students facilitated by Tudor collaborators and sound artists Phil Edelstein and John Driscoll 
Register for the Symposium
Reembodied Sound 2024 is made possible with funding from the Rensselaer Department of Arts, the Vollmer Fries Lecture Series, the Rensselaer Union Kodosky Gift Fund, and EMPAC / the Curtis R. Priem Experimental Media and Performing Arts Center.