Image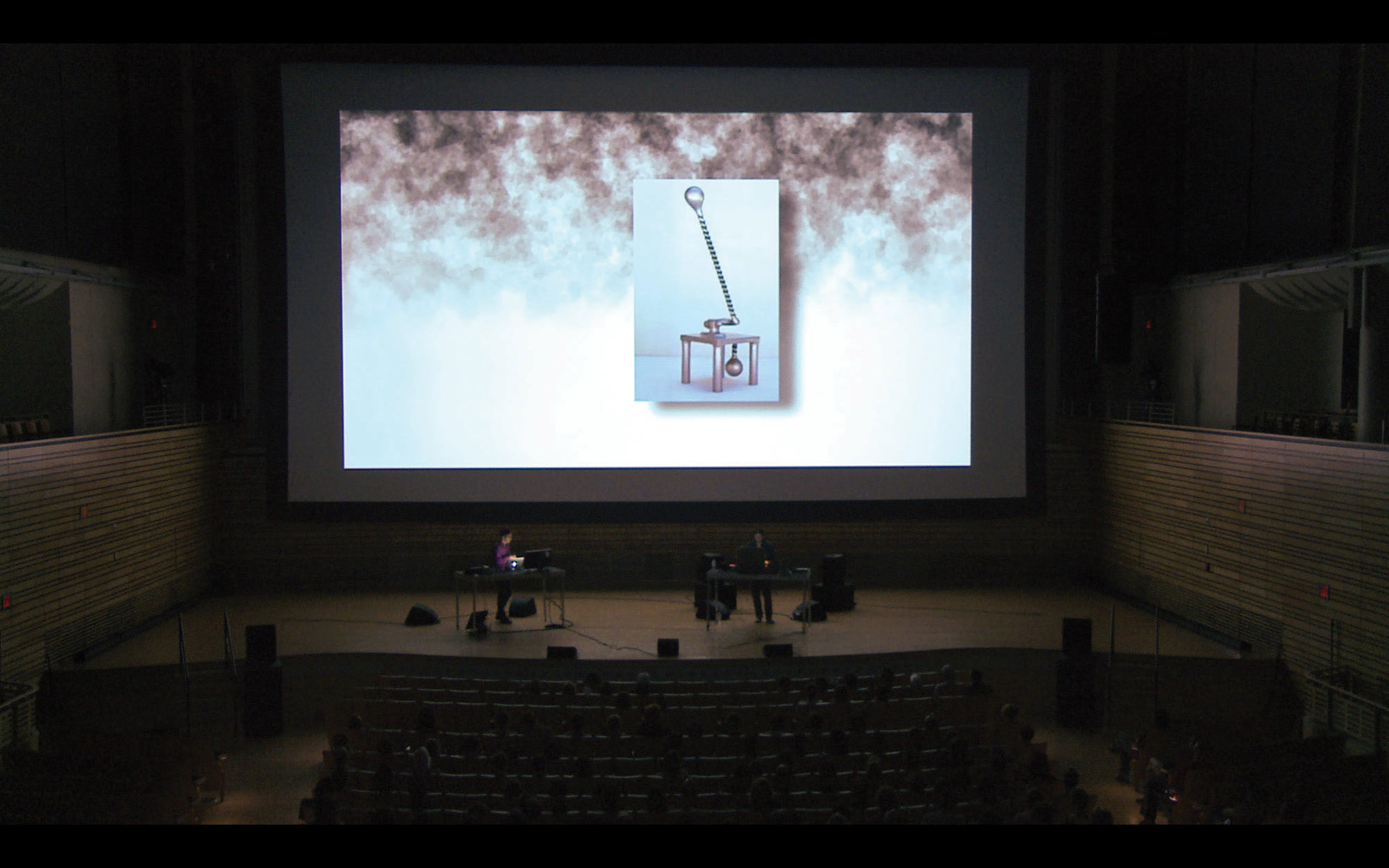 R Plus Seven
Oneohtrix Point Never
Thursday, September 12, 2013 at 8PM
Concert Hall
Oneohtrix Point Never—aka Daniel Lopatin—is a Brooklyn-based composer who creates electronic music that is often described as "cinematic" and "orchestral." While broad in range, Lopatin does not ignore the small stuff; his sound engineering crafts and controls every detail and effect. Pulling from a wide range of influences—synth sounds, television commercials, classical minimalism, and high-end audio production—Lopatin condenses the disparate sounds to form music that slopes forward with self-contained narratives. Oneohtrix Point Never performs new music with visuals by Nate Boyce from his upcoming album R Plus Seven.
Daniel Lopatin has always deftly balanced the experimental with the accessible: He has released several albums under his Oneohtrix Point Never moniker on various independent labels – including the 2013 3-CD/5 LP Rifts, a compilation of his early work – as well as amassing a large catalogue of mini-album tape releases. His most recent disc, 2011's Replica, was built around samples of television commercials; Sasha Frere Jones of the New Yorker called it "music that gently triggers a series of images and feelings, none of which you can name and all of which seem entirely common." He has built live soundscapes at the Museum of Modern Art; collaborated with Montreal-based ambient electronic music composer Tim Hecker on the largely improvised 2012 Instrumental Tourist; and recast the title track from his 2010 disc Returnal as an elegant and emotive piece for piano, featuring the otherworldly voice of Antony Hegarty. Advertising powerhouse Saatchi & Saatchi tapped Lopatin for an installation event at the 2012 Cannes film fest and Sofia Coppola's longtime cohort Brian Reitzell invited him to create original music for Coppola's The Bling Ring. Said the Saatchi execs, "There's this grandeur to his music, but it's always counterbalanced by moments of irony and lightness."
Praised by critics around the world, audiences over the past several years have gravitated to OPN's profound arrangements, which touch upon both mainstream and discarded electronic music histories; merging the structural freedom of noise with the abstract emotionality of work considered by many to be "background music." In addition to his work as OPN, Lopatin is known for his production and arrangement work, having collaborated with Antony Hegarty, Doug Aitken, Fennesz, Tim Hecker, and Hans-Peter Lindstrøm, among others.
Dates + Tickets
R Plus Seven
Oneohtrix Point Never
Season