Image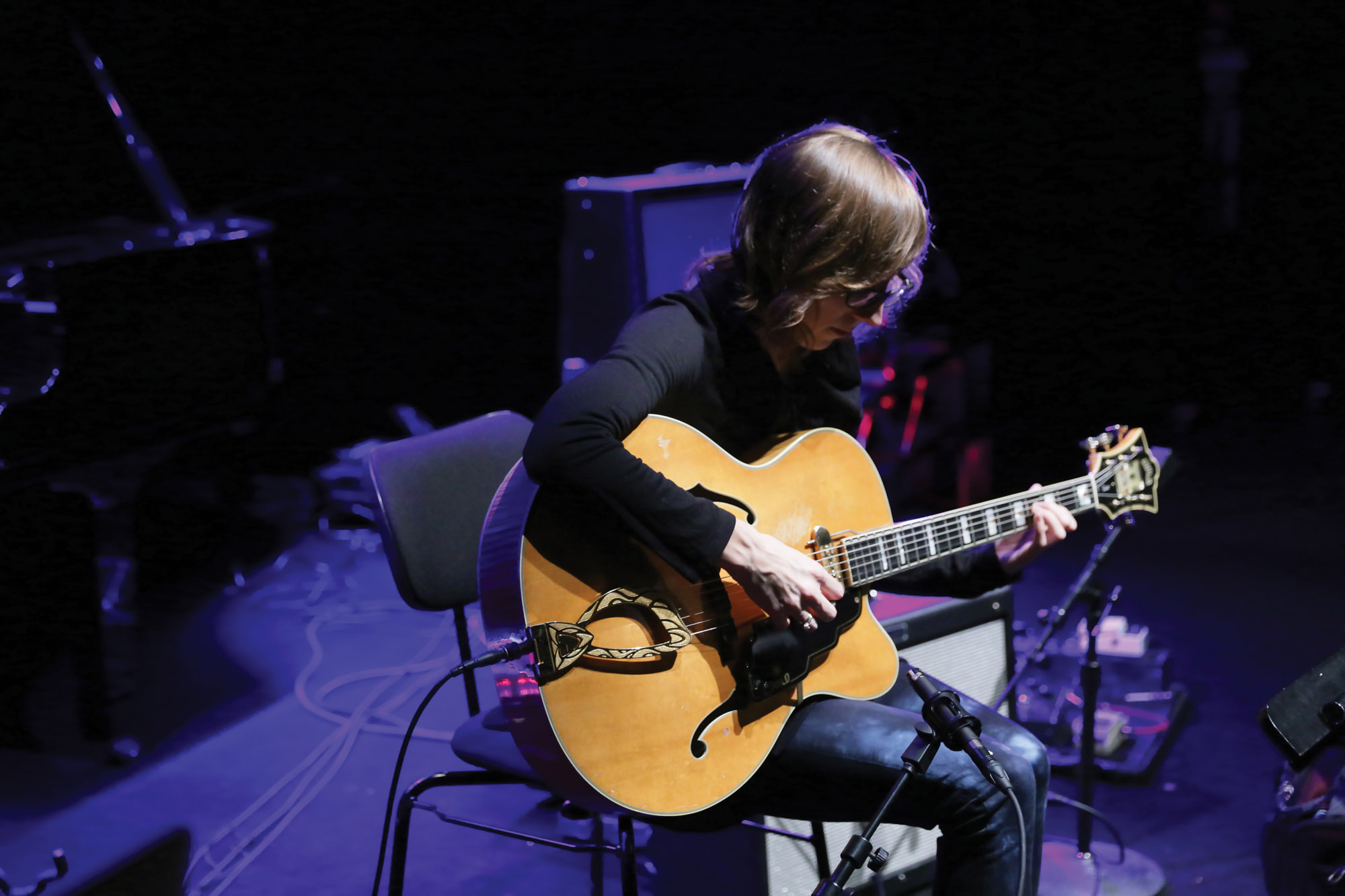 Mary Halvorson + Colin Marston
Thursday, December 3, 2015 at 8PM
Concert Hall
In a performance that juxtaposes jazz with extreme metal, guitarist Mary Halvorson and bassist Colin Marston played solo sets hailing from opposite sides of the musical spectrum. 
 
A composer, bandleader, and improviser, Halvorson is renown for her elastic, sometimes-fluid, sometimes-shredding, wholly unique style. A student of famed improviser Anthony Braxton, she studied jazz at Wesleyan University and the New School before becoming a member of several of Braxton's bands and a contributor to six of his recordings. Her education deepened with stints in no-wave guitarist Marc Ribot's quartet Sun Ship and Mr. Bungle bassist Trevor Dunn's Trio-Convulsant. Her longstanding trio has been named a "rising star" by Downbeat Magazine and critics have called her "NYC's least-predictable improviser" and "the future of jazz guitar."
 
Marston is one of the most powerful figures on the New York death-metal scene, playing with groups such as Behold…The Arctopus, Dysrhythmia, Krallice, and Gorguts. His complex and technically demanding music weaves jagged rhythms with unrelenting energy to confront listeners with a wall of pure sonic force. Marston also runs a recording studio called Menegroth, The Thousand Caves in Queens where he records, mixes, and masters many forms of music. His prolific output includes extreme metal, progressive/experimental rock, avant garde improvisation, free jazz, new music/modern classical, and ambient genres.
Dates + Tickets
Mary Halvorson + Colin Marston
Season
Funding
EMPAC 2015–16 presentations, residencies, and commissions are supported by Rensselaer Polytechnic Institute and the Jaffe Fund for Experimental Media and Performing Arts.