Image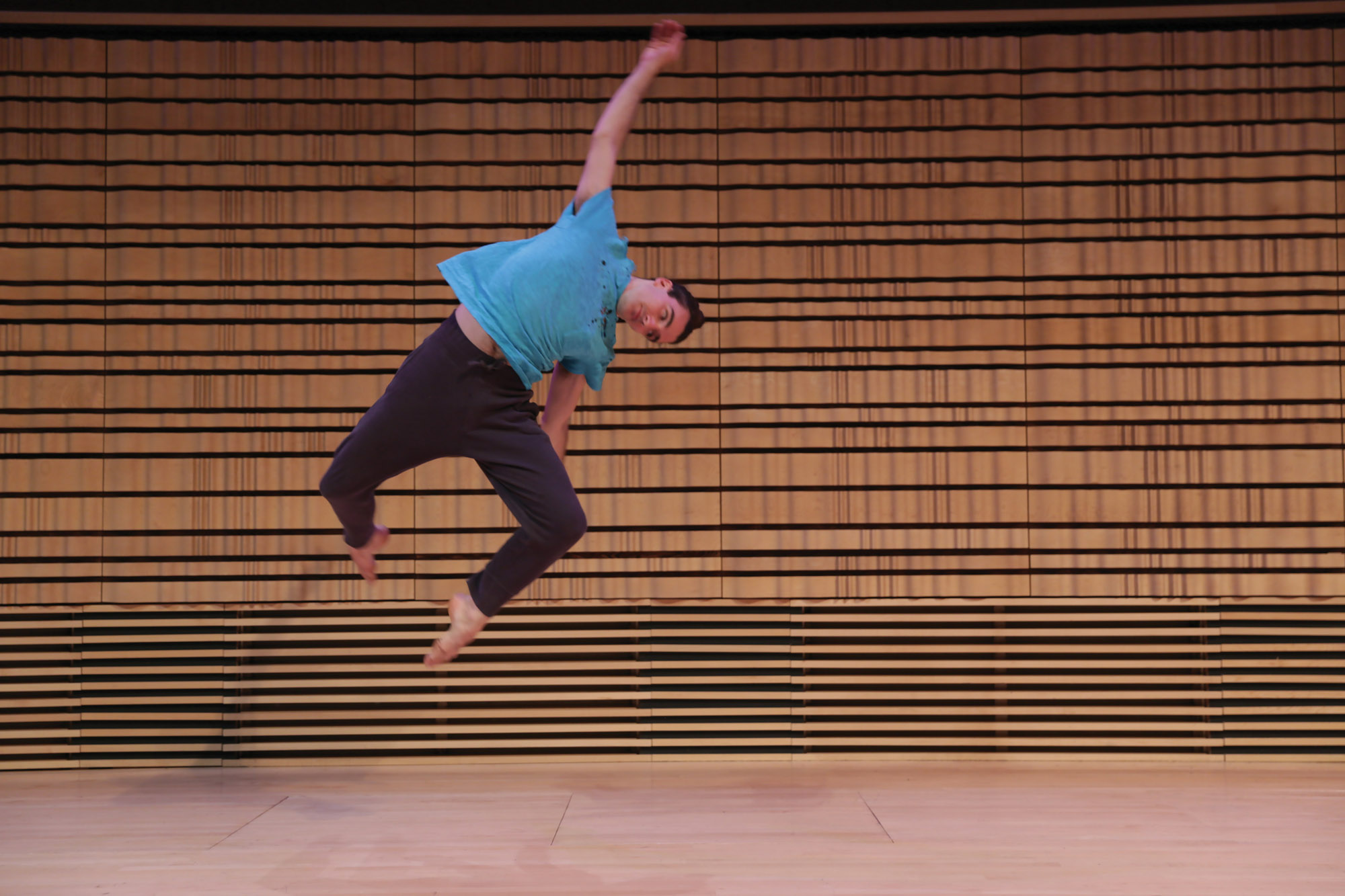 THINGING: Dance and Translation and the Work of Anne Carson
Silas Riener
Wednesday, November 11, 2015 at 7PM
Concert Hall
Through the articulation of his body, choreographer/dancer Silas Riener explored the potential of dance in describing "things." Based on word histories, personal histories, and translational acts in poet, translator, and essayist Anne Carson's Variations on the Right to Remain Silent, The Autobiography of Red, and the Gender of Sound, Riener resisted the linguistic impetus to name in the effort to describe. Driven by both the promise and inherent futility of choreographic description, he performed this resistance as a translational act that challenges us to combine memories with meaning while circumnavigating language and the weight of words.
Silas Riener has been researching and translating Carson's prose into dance since making NOX in 2010 with choreographic collaborator Rashaun Mitchell. A member of the Merce Cunningham Dance Company from 2007-2012, Silas Riener is in residence at EMPAC with Rashaun Mitchell and artist Charles Atlas to produce a newly commissioned stereoscopic dance film and subsequent theatrical production, co-commissioned with Walker Art Center.
Dates + Tickets
THINGING: Dance and Translation and the Work of Anne Carson
Silas Riener
Season
Funding
EMPAC 2015–16 presentations, residencies, and commissions are supported by Rensselaer Polytechnic Institute and the Jaffe Fund for Experimental Media and Performing Arts.