Image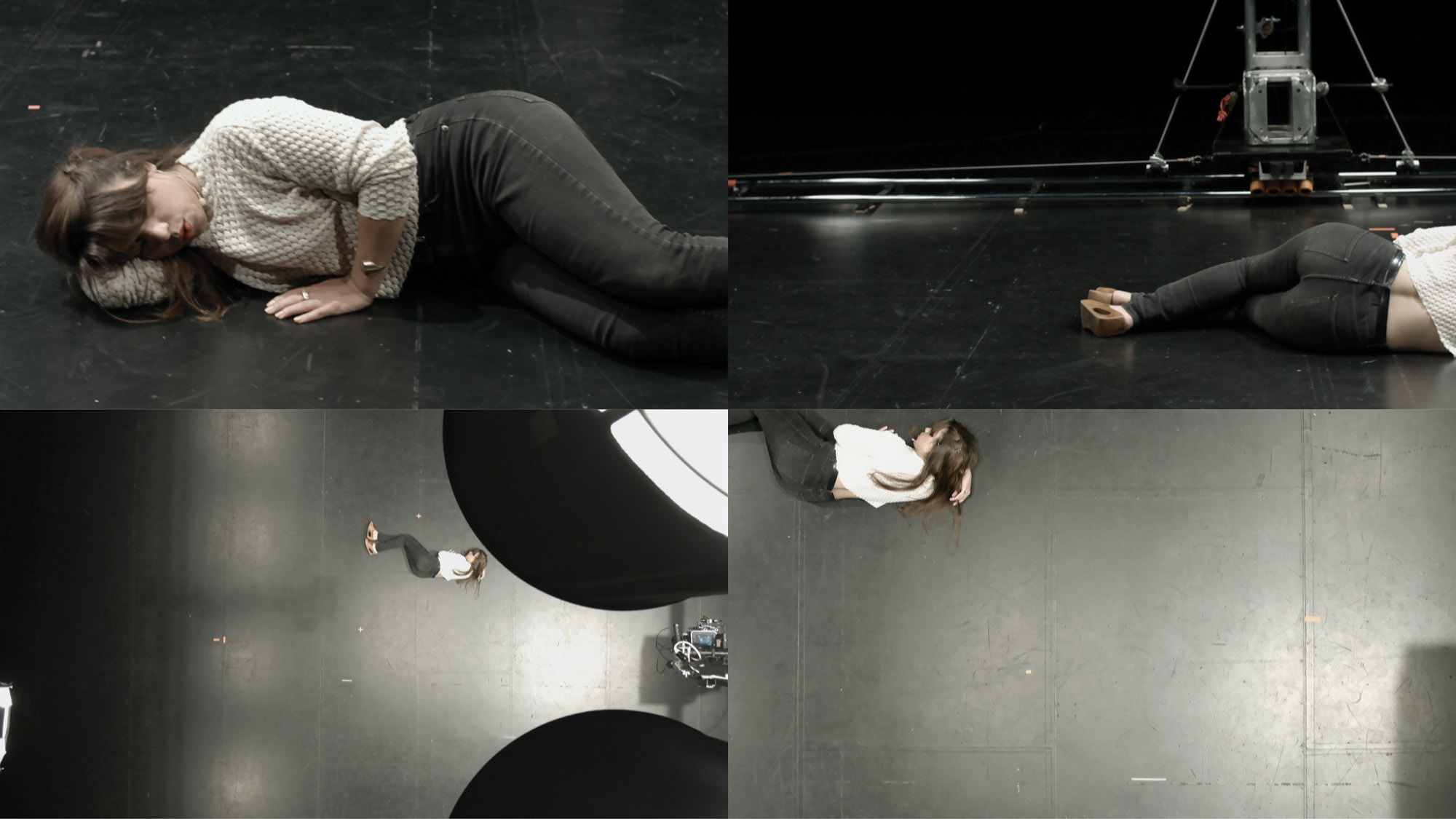 Operator
Patricia L Boyd and Anne Boyer
Thursday, September 1, 2016 at 7PM
Theater
"Sensation is the enemy of quantification. There is no machine, yet, to which a nervous system can submit to transform into a sufficiently descriptive measurement." —Anne Boyer, "Data's Work is Never Done," Guernica (March 13, 2015)
San Francisco-based artist Patricia L Boyd presented her new video work, commissioned by EMPAC. The project is grounded in Boyd's research into what she calls "the protocol of production-as-exhaustion," which acknowledges the debt (of time, vitality, and labor) that must be paid to capitalism by every living body, as well as the internal economics of self-preservation that a body must undertake to honor this debt. In light of such demands, Boyd's work depicts an "unproductive" body within a structure of "wasted" time. 
The shoot, which took place over five days in spring 2016, used a system of four moving cameras in the EMPAC Theater—two bird's-eye views moving up and down on vertical axes, and two horizontal tracking shots—to surround and relentlessly document the space in which performer Nour Mobarak took up an extended and repetitive series of gestures. Within this matrix of cameras—running in constant motion according to pre-programmed commands—the system inevitably documented itself, each camera puncturing the frame of the others and capturing the static lighting rigs and technical equipment used on-set. Mobarak's body, like all the objects represented, was passed by again and again and thereby could never become a fixed subject of the film since the system was not programmed to privilege her presence any more than the adjacent objects.
As a counterpoint to the screening, Boyd commissioned a new piece of writing from poet Anne Boyer, which was read in person at the event. The text formed part of Boyer's ongoing On Care series, a "meditation on the politics of care in the age of precarity," previous installments of which influenced Boyd in the making of her work. 
Dates + Tickets
Time-Based Visual Art
Performance
Commission
Operator
Patricia L Boyd and Anne Boyer