Image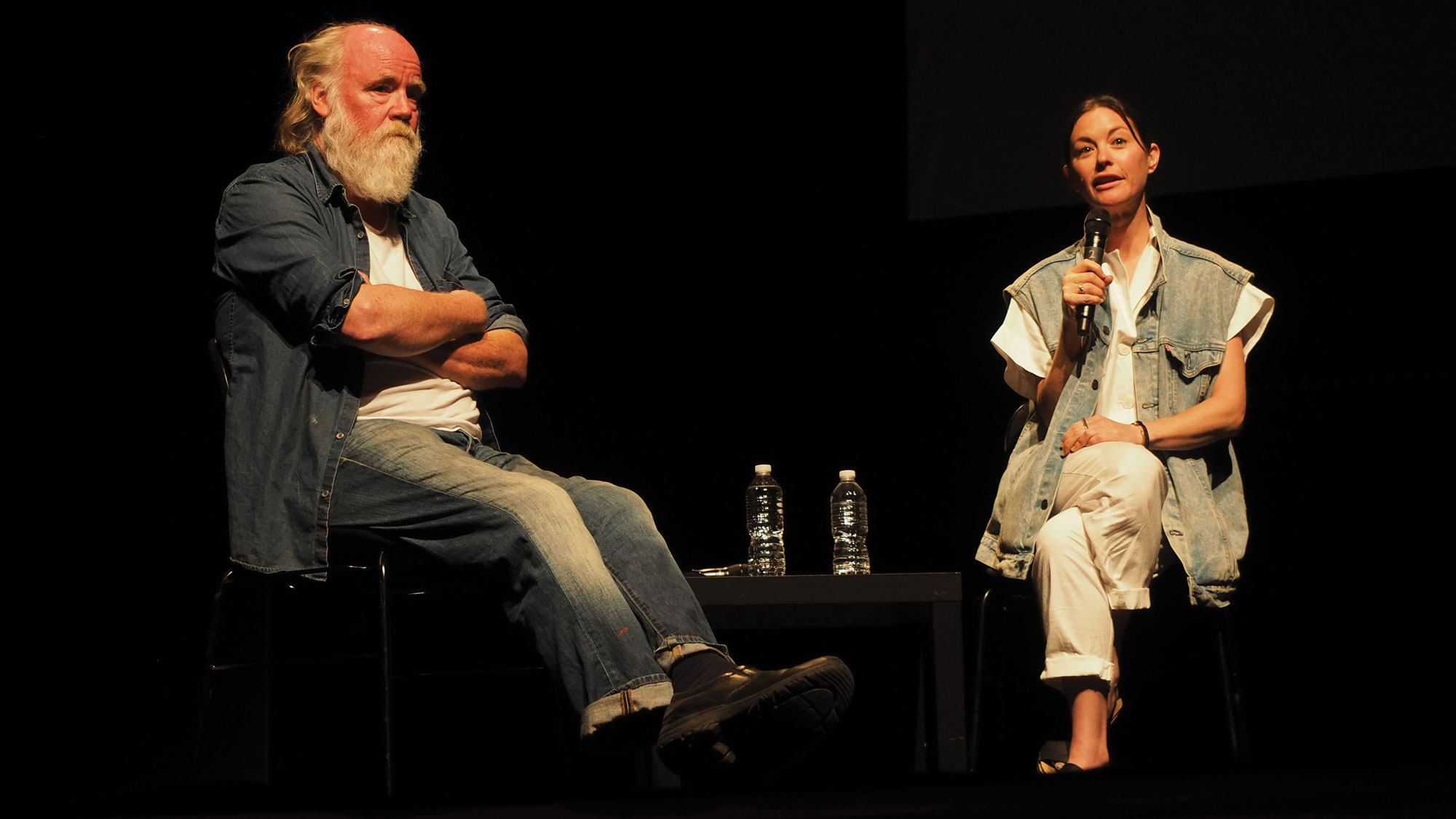 Phil Tippett and Lucy Raven
Starship Troopers
Thursday, July 20, 2017 at 7PM
Concert Hall
"Even today, the film's visceral goriness surprises. The interspecies penetration of flesh, exoskeleton, and metal in battle scenes feels not just as though it is from outer space but also from another time."
—Lucy Raven on Starship Troopers, 2016
Following the launch of her new book, Low Relief, artist Lucy Raven and special-effects legend Phil Tippett will present an excerpt of their in-progress moving-image work, Coming Attraction. Tippett will discuss his collaboration with Raven, and offer an in-depth look at the making of the 1997 sci-fi cult classic Starship Troopers, including an edit of footage made by Tippett during the Troopers location scout in the badlands of Wyoming.
In 1996, while preparing for the filming, director Paul Verhoeven visited Wyoming with his production crew and creature visual effects supervisor Tippett. Tippett's footage of the scout reveals rare insight into the ways in which he provided a visualization strategy for his studio back in California, and his approach to how they would populate the barren landscape with alien bugs, transforming it into a battlefield. Under a staircase in his Berkeley visual-effects studio Tippett recently unearthed over 12 hours of VHS tapes, including the location scout and behind-the-scenes recordings made on-set during the shoot, an edit of which will be screened at this presentation.
The evening will end with a screening of Starship Troopers, directed by Paul Verhoeven and starring Casper Van Dien, Denise Richards, and Dina Meyer. Starship Troopers imagines warfare in the 23rd century. In a society where citizenship is earned through military service, the story follows young soldier Johnny Rico and his exploits in Mobile Infantry, a futuristic military unit. Earthlings have become space-exploring colonizers in search of new planets, and have encountered a species known as Arachnids. Once war is declared, the alien bugs retaliate violently against the intrusion of humans into their habitat.
PROGRAM
Coming Attraction (work-in-progress) Lucy Raven and Phil Tippett
Lucy Raven and Phil Tippett
Starship Troopers Location Scout (1996)
Phil Tippett
Starship Troopers (1997) Directed by Paul Verhoeven
Directed by Paul Verhoeven
Approximate run-time: 180mins
Dates + Tickets
Time-Based Visual Art
Talk
Phil Tippett and Lucy Raven
Starship Troopers
Season
Production Credits
Phil Tippett and Lucy Raven: Starship Troopers was first presented at Serpentine Galleries, London on December 8, 2016.