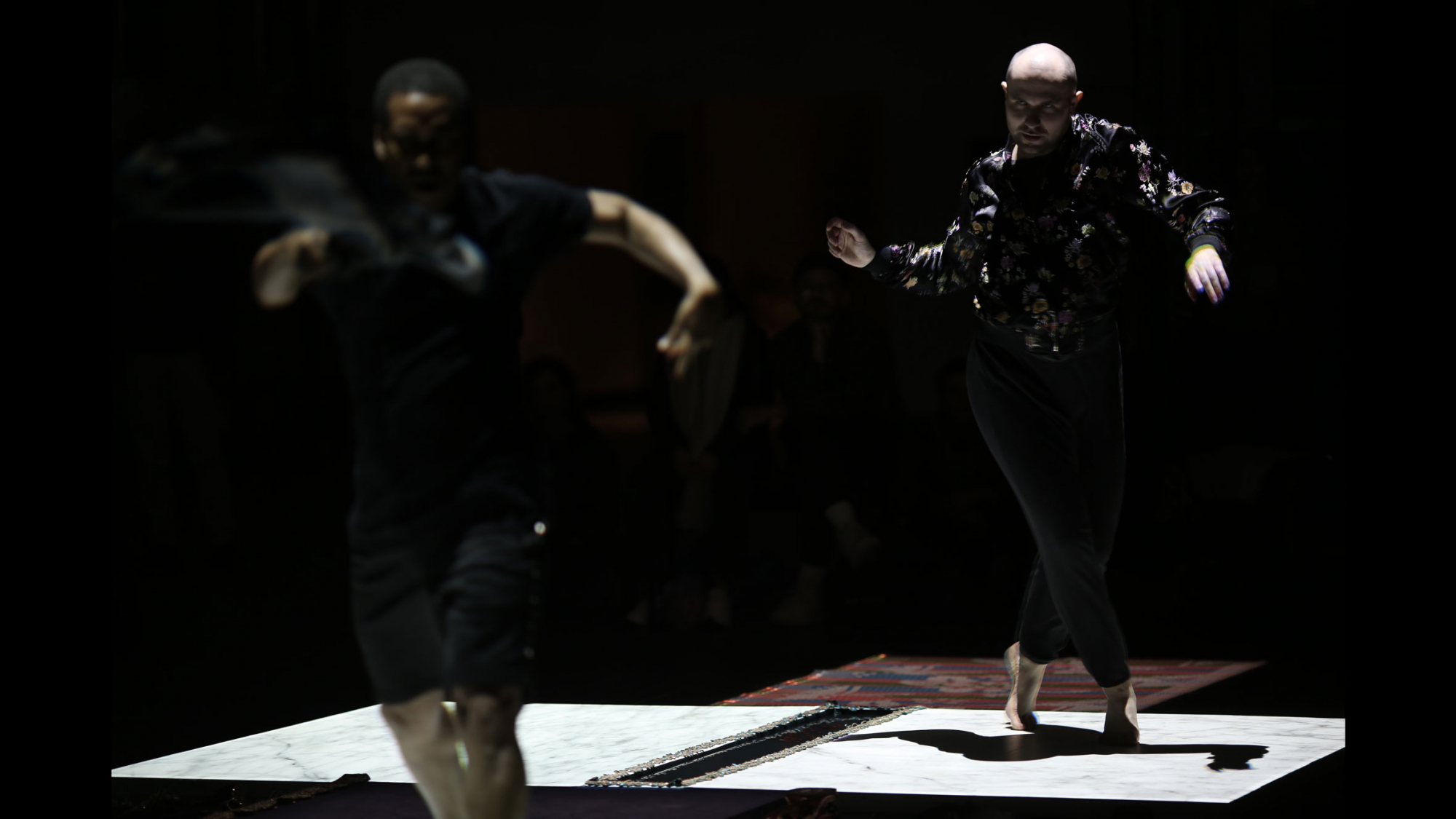 In the Mood for Frankie
Trajal Harrell
October 12–13, 2018
Lobby
Choreographer Trajal Harrell's In the Mood for Frankie is a dance trio performed along a runway-style stage in EMPAC's lobby. Featuring fluid, sultry movements atop three square platforms—two of which are connected by a stream of swimming goldfish—the performance revolves around the figure of the muse. In the Mood for Frankie is inspired by the co-founder of the Japanese dance/theater form "butoh," Tatsumi Hijikata and his muses.
Along with Hijikata, Harrell's other muses include butoh artists Kazuo Ohno and Yoko Ashikawa, modern dance choreographer Katherine Dunham, filmmaker Wong Kar Wai, fashion designer Rei Kawakubo, singer Sade, and Harrell's long-term relationship with dancers Thibault Lac and Ondrej Vidlar, who perform the work live with Harrell.
Trajal Harrell has been working in residence at EMPAC on a new project focused on lighting and video to evoke memorial and ritualistic practices within theatrical environments. While this new project will not be completed until 2019, In the Mood for Frankie is itself performed as a muse for this next work, and in celebration of 10YEARS at EMPAC.
Dates + Tickets
As part of
Season
Production Credits
In the Mood for Frankie is commissioned by The Museum of Modern Art, New York in co-production with Singapore International Festival of the Arts.
Funding
EMPAC 2018–19 presentations, residencies, and commissions are supported by Rensselaer Polytechnic Institute, the National Endowment for the Arts, and the Jaffe Fund for Experimental Media and Performing Arts.