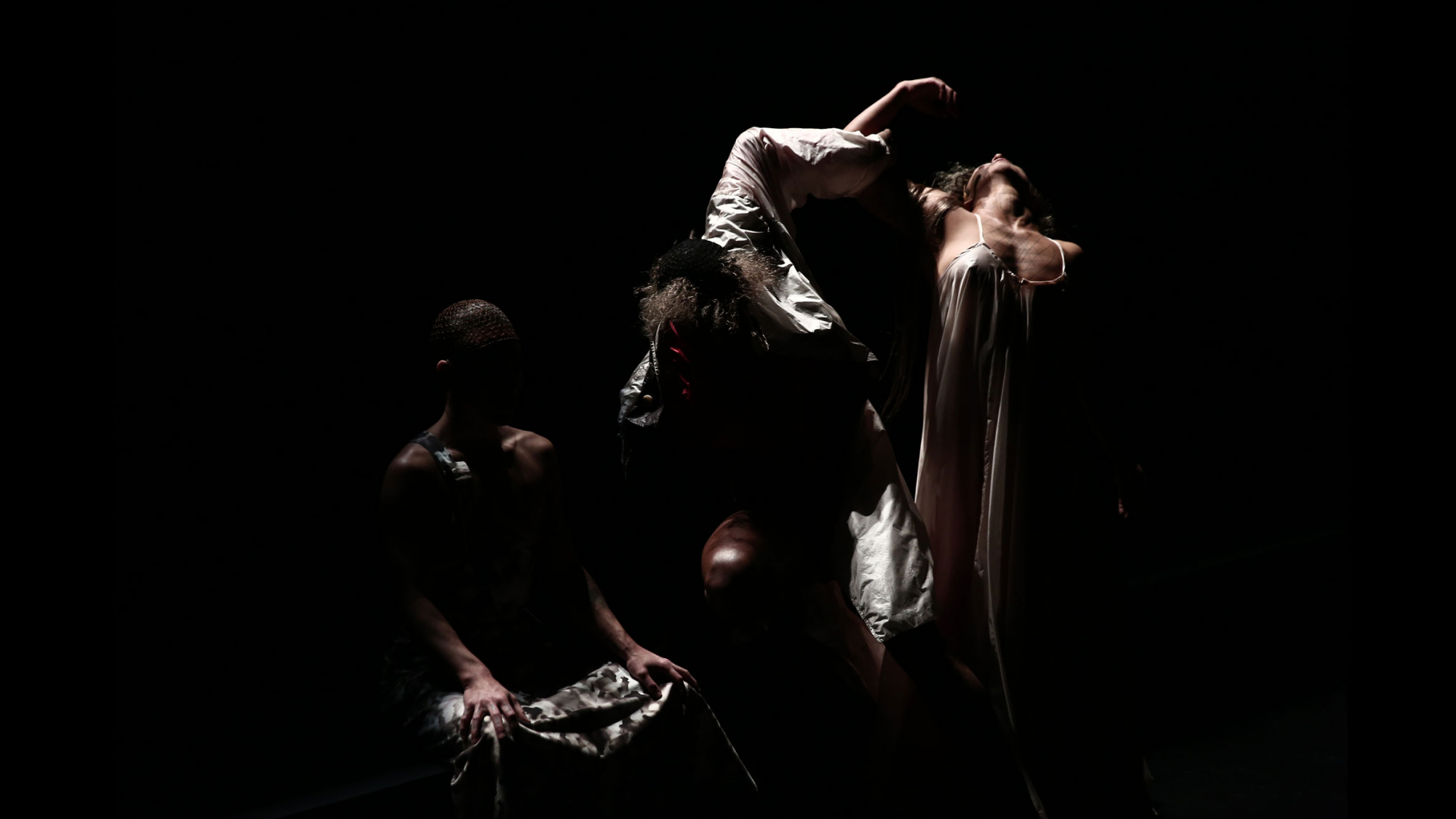 Sudden Rise
Moved by the Motion (Wu Tsang and boychild with Patrick Belaga, Josh Johnson, and Asma Maroof)
Saturday, October 13, 2018 at 9:30PM
Theater
A newly commissioned ensemble performance for EMPAC's 10YEARS celebration, Sudden Rise explores the interplay between the live and the pre-recorded. Moving fluidly between voice, movement, and image, Moved by the Motion resists the structural hierarchies inherent within and between artistic disciplines and reflects the spirit of the continually shifting improvisational ensemble.
Moved by the Motion is an ongoing, iterative performance project initiated by Wu Tsang and boychild in 2013 that features a shifting group of collaborators including Patrick Belaga, Josh Johnson, and Asma Maroof, among others. The ensemble explores different modes of storytelling through an improvisational structure. Each performance is a series of translations between text, movement, film, theater, and music.
Dates + Tickets
Dance/Theater
Time-Based Visual Art
Commission
Sudden Rise
Moved by the Motion
$16, $13, $6, EMPAC+ Free
As part of
Season
Funding
EMPAC 2018–19 presentations, residencies, and commissions are supported by Rensselaer Polytechnic Institute, the National Endowment for the Arts, and the Jaffe Fund for Experimental Media and Performing Arts.