Image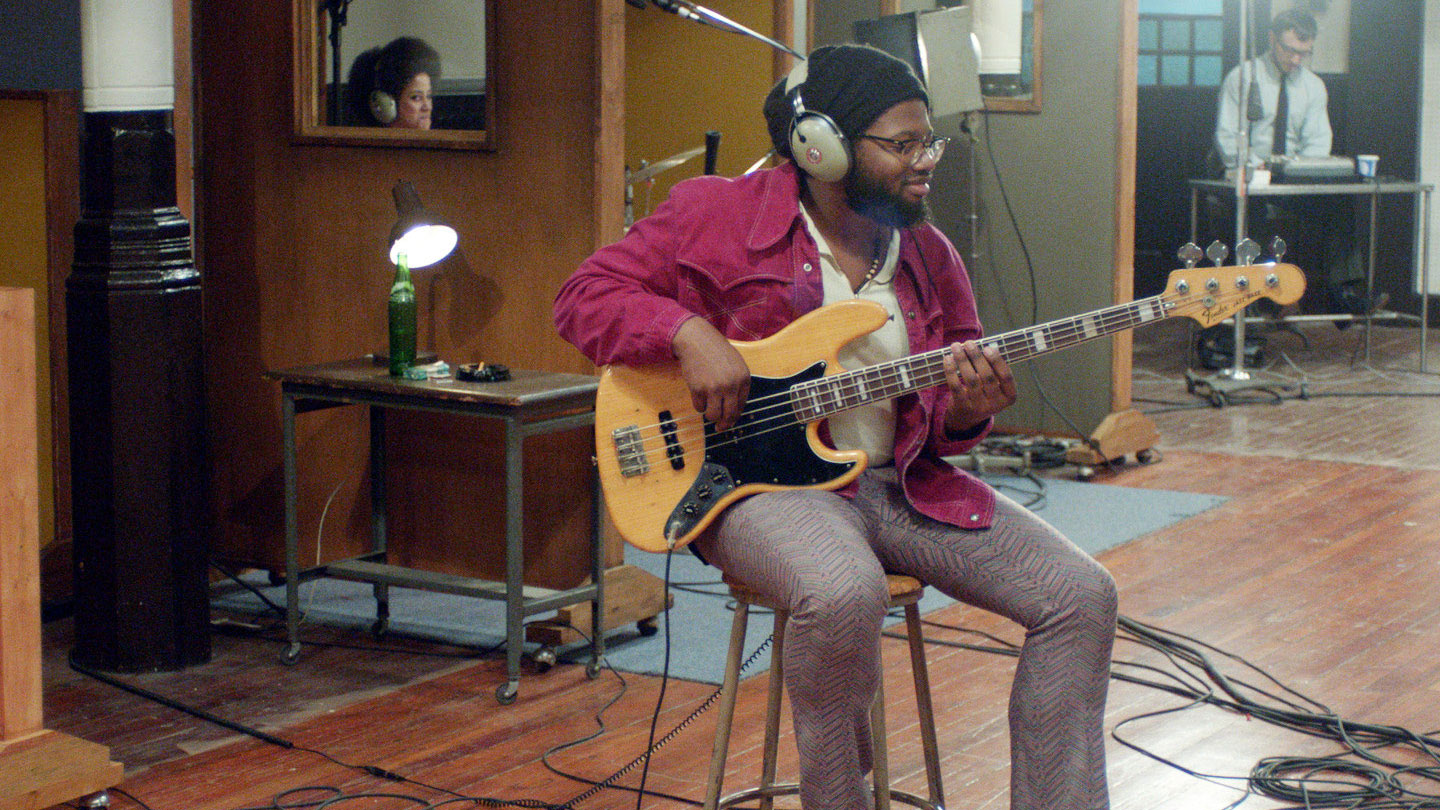 Luanda-Kinshasa
Stan Douglas
Saturday, February 8, 2020 12–6PM
Concert Hall
Stan Douglas's Luanda-Kinshasa documents a jazz-funk recording session at The Church, Columbia Records' legendary New York studio that was shuttered in 1981. The film telegraphs a group of contemporary musicians back to the 1970s to improvise in a reconstruction of the original Columbia 30th Street Studio, the site of such diverse and seminal recordings as Miles Davis's Kind of Blue (1959), Pink Floyd's The Wall (1979), and Glenn Gould's Bach: The Goldberg Variations (1955).
Luanda-Kinshasa connects the New York music scene of the 1970s with its African roots, moving through funk, jazz, and Afrobeat to produce subtle pancultural connections played by musicians brought together by jazz pianist and composer Jason Moran. At EMPAC, the recording session is projected theatrically and into a concert hall for the first time, reinforcing the real-time durations that exist between production and performance in the film. Edited sequences are cut together in homage to Miles Davis, with loops and repetitions integral as much to the experience of listening to the music as to the temporal flow of the images themselves. The film's six-hour duration stretches far beyond the usual confines of the cinema and into the time of production, as the camera focuses on the band while technicians, producers, and groupies populate the edges of the frame.
Luanda-Kinshasa is a film by Canadian artist Stan Douglas and features musicians Jason Moran, Kahlil Kwame Bell, Liberty Ellman, Jason Lindner, Abdou Mboup, Nitin Mitta, Antoine Roney, Marvin Sewell, Kimberly Thompson, and Burniss Earl Travis.
Refreshments will be served throughout.
Program Notes
ONGOING: Installation in Studio 1—Goodman
In Our Time by Gerard Burne / 11AM–6PM
Building Tour
2PM tour with Curators Vic Brooks and Anne Leilehua Lanzilotti
4PM tour with Lead Audio Engineer Todd Vos
Dates + Tickets
Luanda-Kinshasa
Stan Douglas
$10 / RPI Students: in advance $6, same day FREE
As part of
Season
Funding
EMPAC Spring 2020 presentations, residencies, and commissions are made possible by Rensselaer Polytechnic Institute, with additional support from the National Endowment for the Arts; New York State Council on the Arts with the support of Governor Andrew M. Cuomo and the New York State Legislature; the Australian Government through the Australia Council for the Arts; and Vlaamse Gemeenschap, department of Culture, Youth, and Media.