Image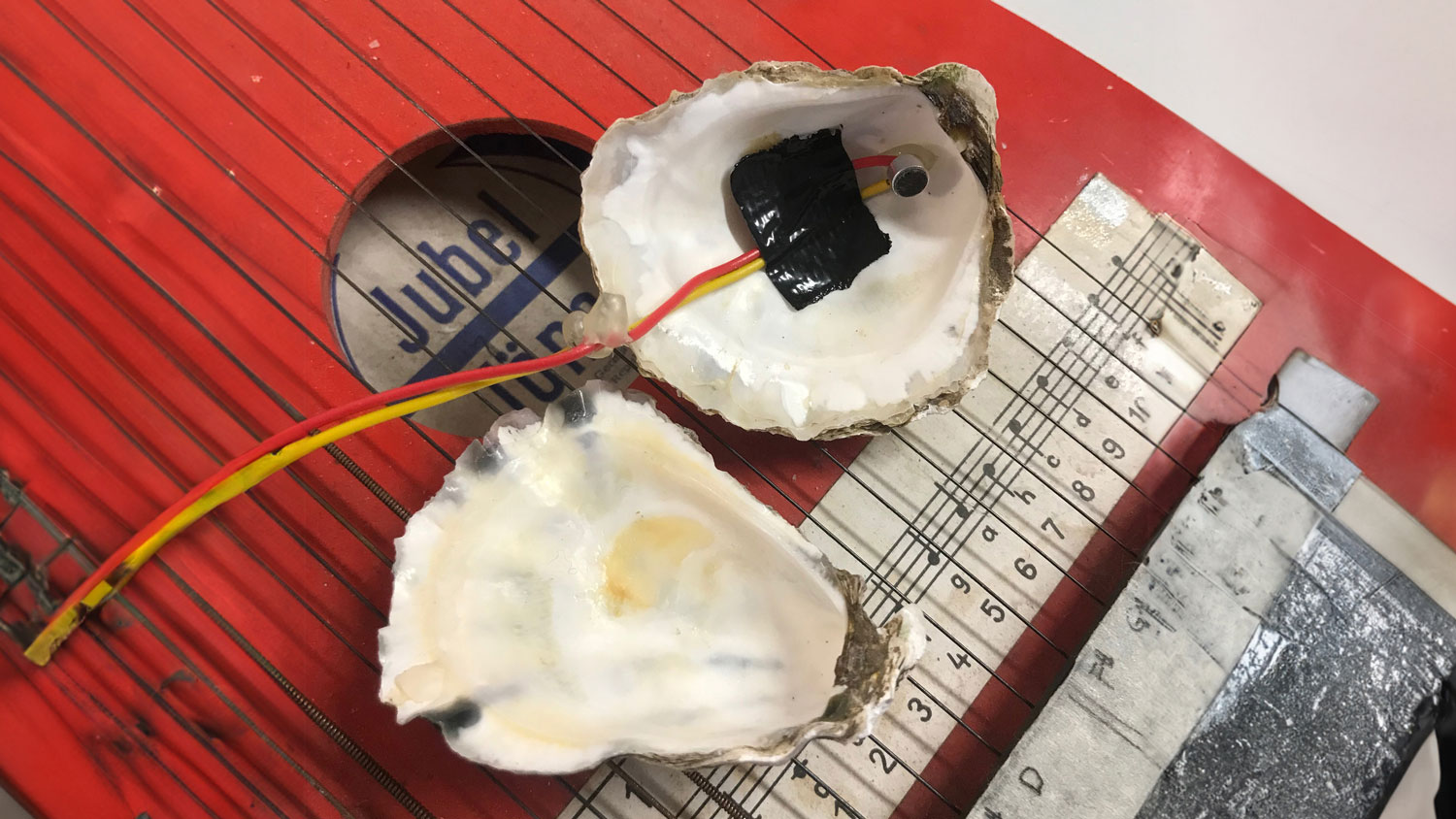 In Conversation: Antonia Barnett-McIntosh and Jessie Marino
Susceptible Chambers
Wednesday, September 6, 2023 at 6PM
EMPAC Studio 2
In this talk and open studio, composer-performers Antonia Barnett-McIntosh and Jessie Marino present an intimate look into their individual practices and discuss the recent developments as artists-in-residence on their new collaboration tentatively titled Susceptible Chambers. Taking place amidst their work space in Studio 2, attendees will have the opportunity to learn about an EMPAC commission in the earliest stages of its development directly from the artists.
Barnett-McIntosh and Marino play with and challenge the expectations of Western concert music, using elements of the mundane and quotidian as generative ways to disrupt traditional musical forms and performance practices. In Susceptible Chambers, Barnett-McIntosh and Marino bring this sense of play to one of the foundational instruments of electronic music: the microphone.
Susceptible Chambers is an extension of Barnett-McIntosh and Marino's Extended Microphones Project (EMP), a sound-based research, development, and performance project in which the typical structure of a simple microphone is redesigned and prepared using alternative materials. What would it sound like to embed a microphone capsule inside a terra cotta pot with a grid made from dried out pine cones? Or to cast a microphone enclosure completely out of agar-agar (a vegan alternative to gelatin)? EMP will fabricate relationships between self-built microphones, the objects they are amplifying, and the speakers which disseminate this aural symbiosis into physical space.
To develop their project and deepen their cross-continent collaboration, Barnett-McIntosh and Marino will return for residencies at EMPAC in January and March 2024, culminating in a premiere performance and installation in April 2024.
Work-in-progress events offer a window into the research, development, and production of new works by artists in residence at EMPAC. These free events open up a dialogue between our audiences, artists, and EMPAC staff.
Dates + Tickets
Music/Sound
Talk
Work in Progress
In Conversation: Antonia Barnett-McIntosh and Jessie Marino
Susceptible Chambers
Season