Image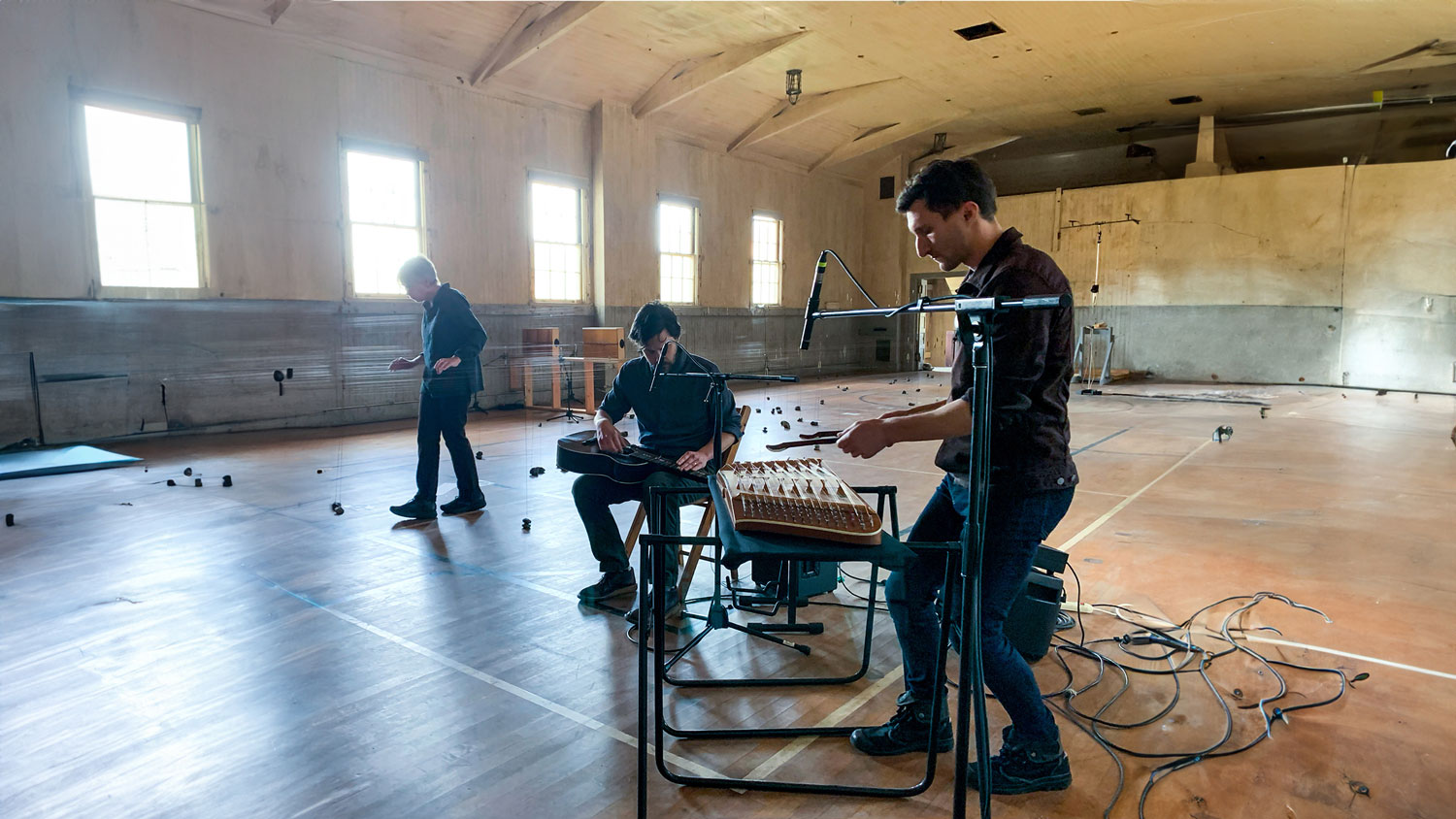 Elemental View
Ellen Fullman & The Living Earth Show
Tuesday, October 24, 2023 at 8PM
EMPAC Concert Hall
Elemental View is a musical work in six movements by pioneering composer Ellen Fullman for her Long String Instrument and the experimental music duo The Living Earth Show—guitarist Travis Andrews and percussionist Andy Meyerson. The expansive installation inhabits EMPAC Concert Hall with its 136 strings, precisely tuned and configured for this multi-movement piece. Elemental View invites the listener to discover, as if with a magnifying glass, the details of the physics of string vibration itself. 
Invention and discovery are at the core of Fullman's work. The artist brings her remarkable instrument to life using her fingertips, unfolding the physical sound spectrum of the strings as she walks, and producing undulating waves of continually shifting musical overtones. Additional tools developed and crafted by Fullman expand the possibilities of the instrument, allowing her to play three, six, or nine strings at once and to expand the timbre of the instrument while infusing its drone texture with rhythmic variation.
With their laser-focused precision and virtuosic ensemble playing, The Living Earth Show brilliantly executes the rhythmic and harmonic complexity of Fullman's composition using specially-tuned instruments tailored to Andrews and Meyerson—a lap-steel guitar and hammered dulcimer.
Listening to the music of Fullman's singular creation is akin to standing inside a giant musical instrument. The result is at once ancient and utterly new, environmental, and folk-like yet orchestral.
This presentation continues The Living Earth Show's multi-season residency at EMPAC, offering engaging and exciting large-scale work from artists with whom they work closely. The Living Earth Show is a megaphone and canvas for the world's most progressive artists, seeking to push the boundaries of technical and artistic possibility while amplifying voices, perspectives, and bodies that the classical music tradition has often excluded.
Dates + Tickets
Elemental View
Ellen Fullman & The Living Earth Show
$20 / $15 / RPI Students: $6 in advance, same day FREE
Season
Funding
The commission of this work was made possible by the Gerbode Foundation Special Award in the Arts program with additional funding from InterMusic SF Musical Grants Program.